YHA Noosa Heads | Halse Lodge
**Not completed**
Important information
Check out time is 10am – to check out you must bring down all white linen (please leave pillow and doona) to reception along with your key card. Extend at reception for the best rates!
No outside linen is allowed to be brought into the property; this includes sleeping bags.
Opening times
Reception is open 24/7.
Check in anytime after 2pm. If arriving later then midnight please notify the property.
Guest facilities
All rooms are en-suite.
Additional communal toilet and shower at the end of each corridor.
Air conditioning in all rooms. Please use the louvres found outside the window and the blinds inside the window to help regulate room temperature and reduce your carbon footprint. The temperature is controlled by reception, please pop down to alter it as you please. (Premium rooms and family rooms can control it from the room).
Level 1 – Café (7am-5pm) and common room.
Level 1 - Communal kitchen.
Level 2 – Laundry facilities ($4.00 per wash - $4.00 per dry) Please note we are cashless and only accept card payment. Laundry powder can be purchased from reception for $2.00.
Level 3 – Games room with pool tables and rooftop terrace with the best views of Sydney Harbour.
Wifi
Free, fast and available throughout the property.
Search and connect to YHA free guest wifi.
All you need to do is agree to our policy, fill in a quick survey and happy surfing.
Keys and access
Use your key in the lifts to access your room level and the common areas.
Your key is required to re-enter the property at night.
Please don't lose your key, we will charge a replacement fee .
Return your key on departure.
Old keys can be mailed to us or return them to your nearest YHA.
YHA membership
If you are staying with us you are a member - that's right! Not just of YHA Australia but a membership that can be used all around the world - find out more.
YHA membership gives you access to some pretty great deals with our partners, you might as well save some coin if you can - find out more.
Sustainability
Here at Sydney Harbour YHA, we are are sustainability heroes, committed to furthering our environmental initiatives and working with heritage conservation and the local community. Here's just a few examples, for every measure in place to be keep our sustainability efforts on going, visit our sustainability page here.
Energy efficiency efforts include solar panels to power our hot water, centrally controlled air-conditioning for maximum efficiency, external moveable louvres outside of windows in the rooms to help regulate temperature, and low energy light bulbs with motion sensors.
To minimise our waste, we have recycling stations in rooms, kitchens and common areas, recycling anything from our printer cartridges or our paper, to tinnies of beer and plastic containers, light bulbs, old batteries and even organic waste.

We don't have plastic bottles or plastic bags on site but do have reusable bottles and keep-cups for sale.

Our swap shelves give second hand goods, clothing, food and more, new life when our guests are heading off on their next adventure.
We have a rainwater tank that flushes the toilets and a second tank to preserve as much water as we can. We encourage our guests to take shorter showers, turn off taps while brushing teeth and to report any leaks etc.
Social sustainability is also important to us - funds generated from a percentage of each guest's overnight fee, provide for the ongoing conservation, interpretation and education of The Big Dig site.
We partner with local organisations to help support the community.
Need assistance?
We take our guest code of conduct seriously - if you encounter any fellow guests who aren't following it, please let one of the YHA staff members know.
Car & bike parking
Car parking is limited with the closest parking station being Wilson Parking - Clocktower.
Bicycle parking is subject to availability and on a first come, first served basis.
We recommend you secure your bike and lock your car. YHA takes no responsibility for loss, damage or theft of any belongings.
Food & beverage
Co-living kitchen is there for all to share. Be considerate, label and leave your food in lockers provided.
Dining Level - if you remove YHA tableware from please make sure you bring it back and wash it up.
You'll find many great local pubs, bars, cafes and restaurants nearby in The Rocks and Circular Quay.
Site history and The Big Dig
Sydney Harbour YHA is also home to The Big Dig Archaeology Education Centre - a classroom space that facilitates hands on archaeology educational experiences.
Both the YHA and education centre were constructed with minimal disturbance to the historic site and offer an inclusive experience; providing accommodation in the city's historic harbourside precinct, giving the general public free access to learn from the history beneath us and providing an education facility for school students to learn through archaeology education programs.
Dig deeper into the history of where you're staying by watching our documentary on SBS, view it here.
Looking for work?
In Australia on a working holiday visa? We'd would love to help! Check out Y-Jobs, YHA's exclusive jobs board which has heaps of the best work opportunities in travel and tourism right here in Sydney and across the country.
The traditional country of the Kabi Kabi People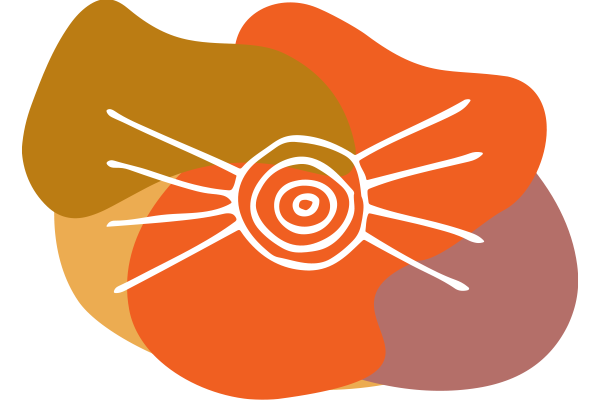 Connect with this hostel