Rottnest Island day tour including bicycle hire from Fremantle
Some of the world's finest beaches and bays are found at Rottnest Island, providing a spectacular venue for snorkeling, surfing, cycling, and swimming.
Explore the island at your own pace on this self guided bicycle tour
Enjoy the array of wildlife that inhabits Rottnest
The vast natural playground has over 63 beaches and 20 bays
Rottnest Island has a large range of activities to keep the family entertained for hours
Splash and slide on the floating aqua park in Thomson Bay located just a short walking distance from the main settlement is the family fun park
Rottnest boasts an incredibly rich heritage. Take a tour up to Oliver Hill on the Captain Hussey, view relics to the Rottnest Museum, Lomas Cottage and Pilot Boat House
Departs daily
The sale of this travel product is processed through the Experience Oz tourism and leisure booking platform and is covered by the Experience Oz privacy policy. By purchasing this tour online, you are agreeing to abide by the Experience Oz terms and conditions.
Nearby Hostels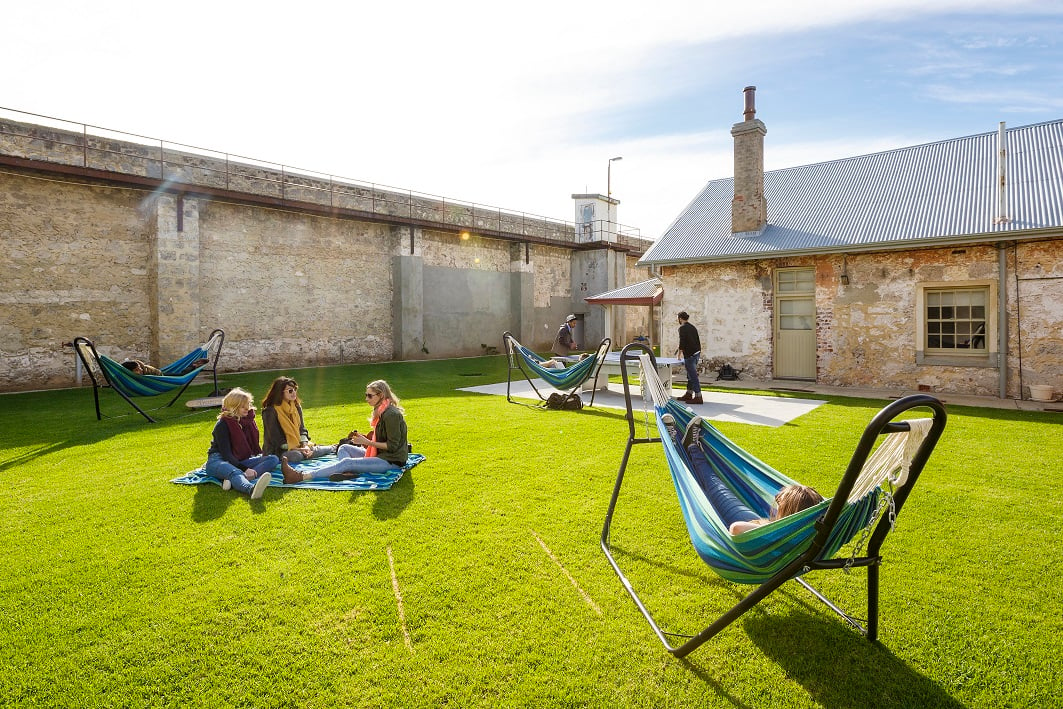 YHA Fremantle Prison
Part experience, part accommodation, spend a night behind bars at the UNESCO-listed YHA Fremantle Prison – a one-of-a-kind piece of convict history.