Bus Europe
Four wheels went missing on a coach trip from Paris to Berlin. By Travis Lewis
Coach travel is one European transport option that offers flexibility at a great cost, as Travis Lewis found out when he went from Paris to Berlin.
I was about to embark on 10 days of major coach travel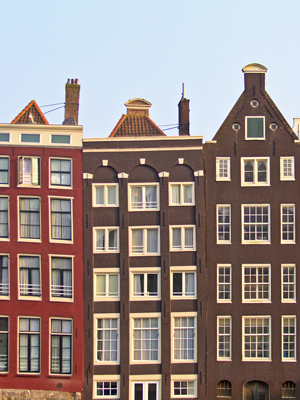 through four foreign countries with complete strangers. Seriously, we hadn't even made it to heady Amsterdam yet but I had to ask myself - was I on something? After suffering through the horrors of bus travel in my younger days, I don't know what made me think I'd enjoy this.
I didn't go into Busabout with the greatest of expectations. Recalling bad memories from teenage school field trips – paralysed limbs crushed against reclining chairs, vicious catfights to claim the back seat throne and living with the toilet demands and motion sickness issues of fellow passengers – I figured there had to be far enjoyable ways to discover the delights of Europe. But I could not have been more off track if I tried, because Busabout is not simply another transport option to see the sights of Europe. For the duration of your pass, it's a way of life.
As a keen globetrotter who avoided package tours like the plague but who also didn't want to completely cut myself off from civilisation while on the road, I pleasantly found it the perfect mix of both organised and independent travel.
During my short 10-day stint from Paris to Berlin, I discovered it the ideal way for both virginal and seasoned backpackers to completely throw themselves into what this captivating continent has to offer.

Everyday travel hassles such as co-ordinating transport connections, finding yourself on the wrong route or even discovering a decent place to eat in a foreign environment are taken out of your hands which leaves you with plenty of time to have an amazing adventure. That's not to say all things are catered for and you are totally stress-free, it's just that with this way you escape being burdened with the often forgotten mundane tasks of daily travel.
The bus network has clearly been designed with indecisive backpackers in mind. While months can be spent mapping out a detailed trek taking in all the highlights, whole itineraries can be scrapped on a whim after hearing of yet another 'undiscovered must-see' destination or happening party town.
And as I found out after deciding to give my battered immune system a break from Amsterdam to explore vibrant Berlin for a few more days than planned, this is what Busabout is set up for. You can mould your journey as you go along.
And that's what's so appealing about it – planned chaos. You can stay somewhere for as long as you like, or as little as you like. You're not locked into a tight, unrelenting schedule like you may be with other choices of travel around Europe.
While admittedly not as regular as train travel, coaches run through each destination every second day so you're never going to be far from being able to continue on your journey.
One of my major concerns before I started this trip was long days spent wasted in a coach being driven from city to city; time which I thought could be far better spent exploring exciting new places and getting under a strange city's skin. When compared with the ease, speed and obscenely low cost of travelling by air around Europe, it seemed the poorer option.
Busabout ensures this is not the case, and time spent on the road becomes part of the overall adventure. Whether it be getting to know fresh faces on the coach, saying goodbye to old ones, regrouping after a particularly mind-blowing destination to swap tales, or looking forward to discovering upcoming places, the journey always seem to run effortlessly smooth.
Regular service stops allow for toilet breaks and a chance to stretch your legs so you don't feel like you're bailed up in a cramped coach for your entire adventure, as I first feared. An on-board entertainment ensures time spent hurtling along the bitumen goes by relatively unnoticed.
It's hard not to get wrapt up in the intoxicating atmosphere of coach travel and instant friendships that seem to strike up between like-minded free-spirited travellers in such a confined space. People on board are all essentially after the same thing - to have the time of their lives.
London to Berlin by Road
It's begun already. Waiting to be picked up by the Busabout coach in central London I get chatting to a fellow Aussie traveller. Turns out she went to university with a childhood friend of mine. We spend the rest of the trip joking and chatting. Great way to start trip.
Arriving in Dover, after a ridiculously quick passage through UK customs, we board the ferry for the short ride to France – on our way to gay Paree. Even though I'd visited the French capital before, you'd think I was a first-time visitor. Can't help but get caught up in its exhilarating vibe all over again.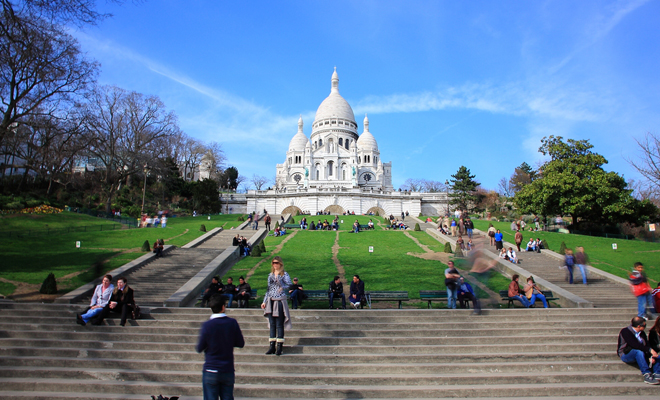 After I easily tracked down the closest YHA, Le d'Artagnan, I'm set for another assault on my favourite European city. With room for 440 guests, Le d'Artagnan is the largest hostel in the country so I have my pick of travel buddies.
Claiming to know the underground train system like a local, I lead two dumbfounded Aussies, Cameron and Kelly, into the depths of the Metro. I eventually find my bearings and one hour later we arrive at our destination - the Arc de Triomphe - not even a 20-minute walk from where we first started. My poor sense of direction is soon forgotten however as we take in arguably the city's best view from atop the famous monument.
Stumbling across the Australian embassy as we rushed to the most famous Parisian attraction - the Eiffel Tower - we patriotically stop to take a photo of the Aussie flag flapping in the shadow of the towering structure. To Kelly and my disgust, Cameron claims he can just say he climbed the Tower and quickly finds a place to sun himself on the lawn. He'd barely sat down before we'd raced to the first floor.
Whether being mesmerised by break-dancers out the front of Notre Dame, confidently dealing with panhandlers at the bottom of the brilliant Sacre Coeur or cycling through the Louvre at night - Paris quickly burned a memorable image into all our retinas. But three days was sadly not enough to see it all.
My next stop is Belgium. While breathtakingly beautiful, the nice thing about Brugge is you don't feel like you have to rush between the top attractions. You can just sit back and take it all in - particularly easy when the sun is shining and there are over 500 beers on offer, delicious frites mayo and famous Belgium waffles to be devoured. The short walk to the smart Europa YHA hostel proves a top way to burn off the extra calories.
Rest was high on the agenda before visiting our next destination - infamous Amsterdam. While this heady city is renowned for its relaxed attitudes towards drugs and sex it also hosts many world-class attractions including Anne Frank House and the Van Gogh museum. That's not to say the Heineken Brewery tour and visit to the Sex Museum will not also be fondly remembered. The modern Stayokay YHA in Vondelpark provides us with the perfect base to sample all the delights of the ''Dam'.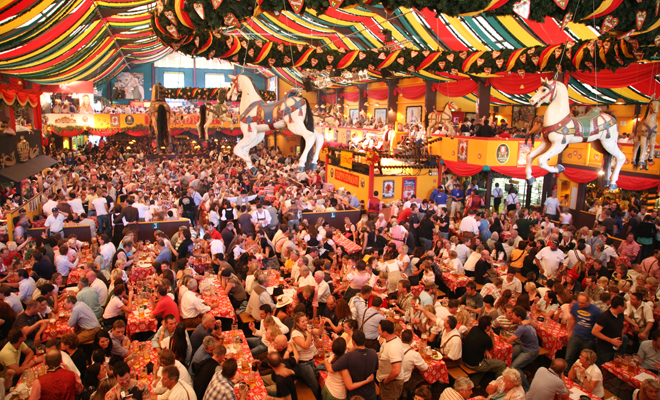 What a welcome to Germany - the lead-up to Oktoberfest! The sound of clinking steins and festive singing are still ringing in my ears as the beer halls were well out in force during my three-day visit to vibrant Berlin.
Still quite a young and developing capital after the fall of the Berlin Wall in 1989, the city's major appeal is that everyone can relate to its history. It's not all about a 2,000-year old cathedral or long-forgotten battle you can still actually see and touch the bullet holes in many of Berlin's buildings. Checkpoint Charlie is an absolute must for all visitors. Plus, they don't call it the nightlife capital of Europe for nothing - you haven't had a big night out until you've painted the streets of Berlin red. Sunbathing in the city's seemingly endless Tiergarten Park beats any hangover cure hands down.