Meet your hosts at Pittwater Eco YHA
Late last year, Bergia and Katie took over management of Pittwater Eco YHA, and they're bringing a whole new energy to the place. We asked them for a little interview to find out more about what motivates them, and their hopes for the future of the YHA!


Welcome to YHA, Bergia and Katie! For those that don't know, when did you take over Pittwater, and how are you both settling in?
We took over on the 1st of November 2020!
We're adapting well after a few initial shocks and fast learning curves. We had a goanna make itself at home in our kitchen on the first day (serves us right for leaving the door open), a few missed ferries, some epic close calls with wheelbarrows full of plants, and a couple of nights dreaming of uber eats, but for the most part, we just can't believe how lucky we are to call this place home. - Bergia
What did you both do before, and what made you keen to take this role?
Berg had been a retail manager at an Outdoor adventure store, as well as a Yoga teacher and a Naturopath. I've been working for the past 10 years in Outdoor education; both in Australia and all around Asia. We'd taken the opportunity of the time that Covid presented this year to dream up exactly what we wanted to spend our time doing, and what we had to offer.
The three things we realised were most important to us were Adventure, Conservation and Community. And so our business 'Pittwater Eco Adventures' was born! We've spent the last 7 months running clean-ups in the Northern beaches and campaigning for reduced plastic pollution and more support for marine wildlife affected by plastic pollution, and have started clean-ups and adventures by stand-up paddleboard, kayak, snorkelling and bushwalking, all with the aim to enjoy and preserve our environment in equal measures. We were actually booking the Pittwater YHA for lots of future retreats and events (because we absolutely adored this place) when we heard it was looking for new managers! It was a no-brainer! We love how closely aligned our passion is with YHA's and can't wait to host people in this very special place. - Katie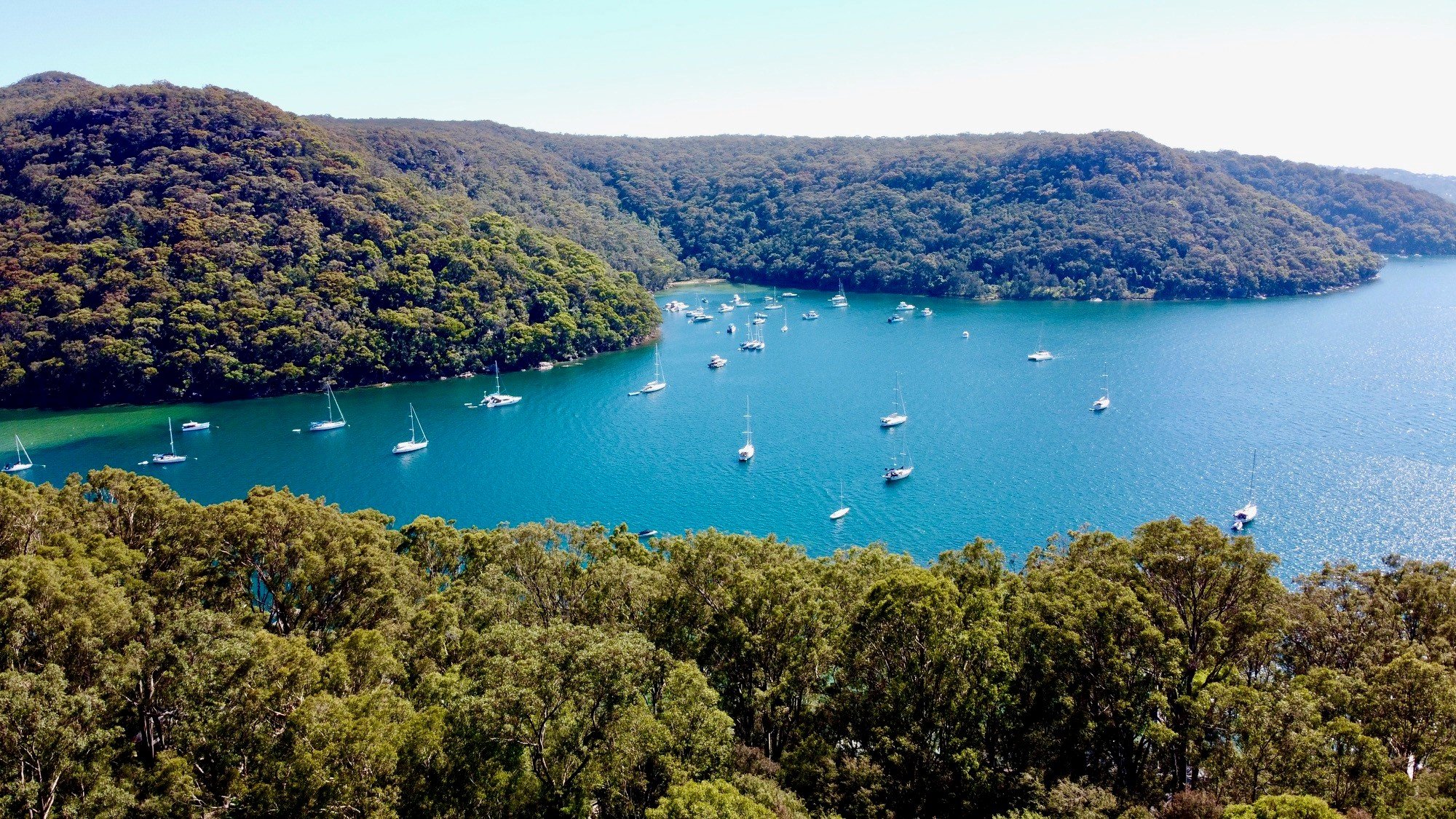 Have you done much travel inside Australia? If so, what are your favourite places to visit?
We have, but of course there's always more!
I travelled all around Australia for 18 months almost 10 years ago! (In a red Toyota Camry from the 90's with an analogue clock – we named him Roger Sterling because we felt he was very classy). My parents also took us all around the tropics as kids where we spent many an hour trying to find a tiny national park island on the barrier reef in a teency, ill-equipped, 10 horsepower dinghy! I've always had a huge love for Far North Queensland and got to share it with Katie last year so now love it even more. I also love Western Australia! Cape Leveque, Ningaloo, Busselton. It's incredible.
Katie absolutely loves the Northern territory. She guided a tour through the Macdonald ranges a few years ago and couldn't get over the skies at night. - Bergia
Do you have any other hobbies, interests, habits or quirks that might come into play with how you run the YHA?
Berg is obsessed with plants! She absolutely loves indoor plants (you should've seen us move them all over on the barge, what a sight) and she can't wait to set up a flourishing veggie garden here – possum-proof of course! She wants this place to feel like home. Safe and cosy, and full of plants.
I grew up just next door on Scotland island, so I'm really excited to show everyone the incredible places here! The magical waterways, the mangroves, the bush-tracks, the waterfalls. And point out all the roofs we used to jump off into the water from as kids!
We're also both big lovers of good food and good coffee. We're so excited to be getting our commercial coffee machine out here for our guests, and looking forward to sharing some of our offerings, like homemade gelato, and wholesome curries with them too! - Katie
What are you most looking forward to as manager/s of the YHA?
We're excited to be in this space, with the birds and the echidnas and the wallabies. We love sharing the space and the experience with people from all walks of life. This place has something magic about it.
We're excited to be able to facilitate some amazing events and workshops, retreats and tours.
We're excited to be immersed in nature and get to share our knowledge about it with others.
We're excited to practice living sustainably and to empower others to live more sustainably. Running off only rainwater you can't help but appreciate how precious it is. Having to carry out all your waste, you realise how much of it can be avoided. Befriending so much wildlife, you can't help but care about the impact you have on their lives.
We're mostly excited for the guests we'll meet and the friends we'll make all with their own stories and personalities and adventures to share!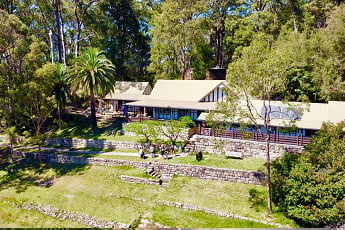 YHA Pittwater Eco (Sydney)
Perfect for those wishing to get out of the city without actually leaving Sydney, YHA Pittwater Eco (Sydney) is nestled on the hillside of Morning Bay in Ku-ring-gai National Park.