Thirteen experiences worth travelling to Adelaide for
Swim with dolphins, taste world-class local wines, and climb Mount Lofty – you can't do that anywhere else in Australia.
Cruise with dolphins
"I've never understood the 'things to do before you die' idea," once said wise British sage Karl Pilkington, he of 'An Idiot Abroad' fame. "If I was ill, I'd be in no mood to have a swim with a dolphin". So follow Karl's advice by having a frolic with Flipper while you're still up for it – and there aren't too many better places to tick dolphin-dipping off your bucket list than Adelaide, with plenty of pods just off the South Australian coast.
Watch an AFL game at Adelaide Oval
Dive into the thrilling world of AFL at Adelaide Oval, homeground of two local teams: the Crows and Port Adelaide; both competing at 'Aussie rules' in the Australian Football League. An iconically Australian experience, soaking up the electric atmosphere of a passionate crowd and is a great way to make like the locals and get a healthy kick of a subculture you won't find in any other country on Earth.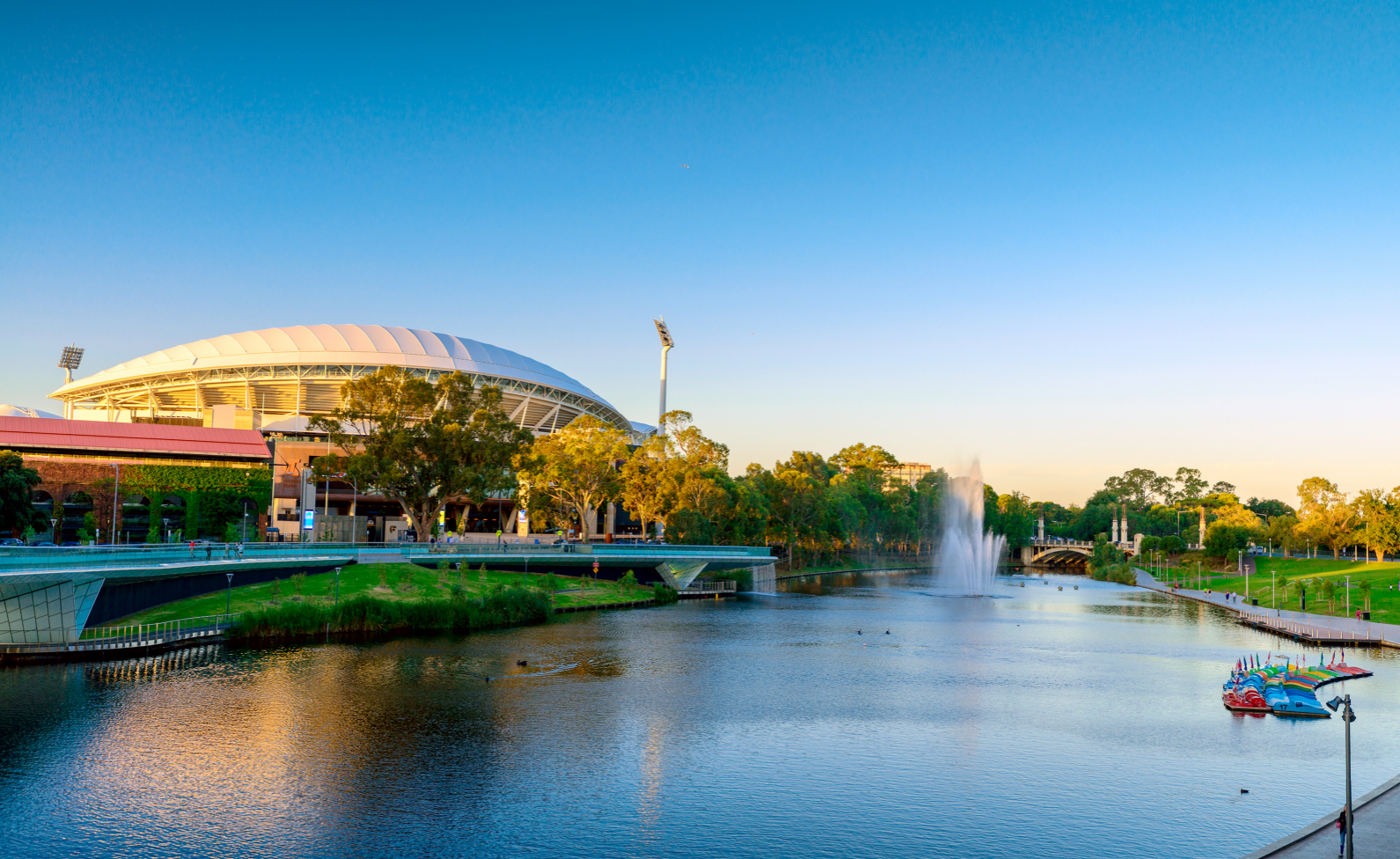 Taste local wines in McLaren Vale
Less than an hour's drive south of Adelaide is the cradle of South Australia's wine industry, home to more than 100 cellar doors and gourmet eateries housed in picturesque stone cottages. McLaren Vale's rolling hills Mediterranean climate make the wine-growing region fertile soil for both upworthy Instagram pics and full-bodied reds (Shiraz, Grenache, and Cabernet varieties) alike, not to mention a full calendar of festivals like Day on the Green, Sea and Vines, and Hot Dub Wine Machine. I'm getting thirsty just thinking about it.
And the Barossa Valley
Yep, Adelaide boasts two world-class wine-growing regions on its doorstep – this one just an hour's drive north. The Barossa is a patchwork of European-style villages, miles of leafy cycling track, fields full of fresh produce, cracking festivals (Day on the Green, Barossa Vintage Festival, Barossa Gourmet Festival), and some of Australia's premier wineries. You can tackle the region by car, bike, and even hot air balloon, or book a guided tour from YHA Adelaide Central to let someone else take care of the nitty gritty as you dive into the vino.
If you still haven't filled your boots, Adelaide is surrounded by even more wine regions, including Clare Valley to the north, the Adelaide Hills to the east, and Langhorne Creek to the south. These areas are also perfect for travellers looking for work with plenty of jobs on offer during the pruning, harvesting and planting seasons, as well as an endless supply of wine, fresh food and good times.
Watch the sun set over the beach
Now this is something you can do on the East Coast (unless scientists somehow figure out a way to reverse the rotation of the Earth). Adelaide is spoilt with a strip of golden beaches that enjoy scenic sunsets over the water, particularly charming Glenelg, only a tram ride from the city. Keen cyclists can pedal to the coast on a bike tour from the city to the beach, winding along the River Torrens to local favourite Henley Beach then following the coastline to Glenelg.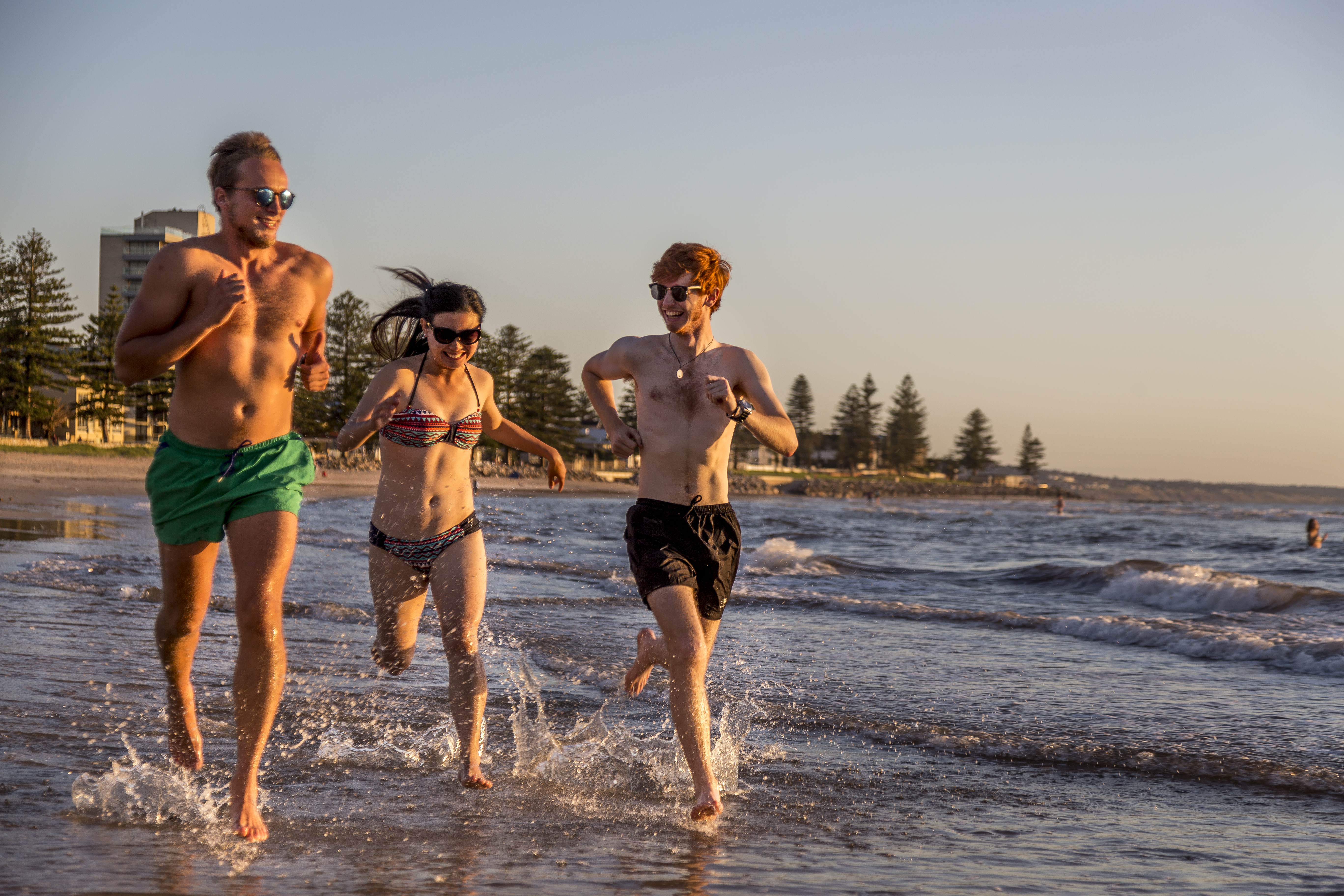 Party with locals
Adelaide's traditionally been called the City of Churches, but that should probably be updated to the City of Pubs. The South Australian capital boasts a higher density of bars per capita than any other city in Australia, including more than 70 watering holes in the city centre alone, particularly around the lively Hindley St area. Adelaide's also a Mecca for sports lovers with the newly redeveloped Adelaide Oval just across the river, so knock back a pint (or six) of Coopers with the locals before heading to a game of cricket or footy.
Climb a mountain
Well, okay, the 400-metre ascent to the 'summit' of Mount Lofty isn't exactly scaling Everest, but your friends back home don't need to know that. The 4km trail meanders through Stringybark forest, beneath ferns, past waterfalls and along streams on its way from Waterfall Gully to Mount Lofty, rewarding you with a panoramic view of Adelaide at the top. Keen to rehydrate after a hike? Take a bushwalk through the Morialta Conservation Park to end the day at the eco-certified Sinclair's Gully Winery.
Visit Kangaroo Island
If you'd expect a place called Kangaroo Island to be brimming with native Aussie wildlife, you'd be right. KI – just 13km off the SA coast – is crawling with wild roos, koalas, wallabies, echidnas, seals, dolphins and birdlife enjoying the rugged coastline and pristine national park. The other thing about KI is its size. Seriously, the island is huge – 4400 sq km is bigger than Majorca in Spain (3700) and Long Island in New York (3600), so it's best tackled on a tour which includes activities like sandboarding and kayaking, visits to wildlife sanctuaries, stops at the most spectacular bars and national parks, plus the iconic Remarkable Rocks.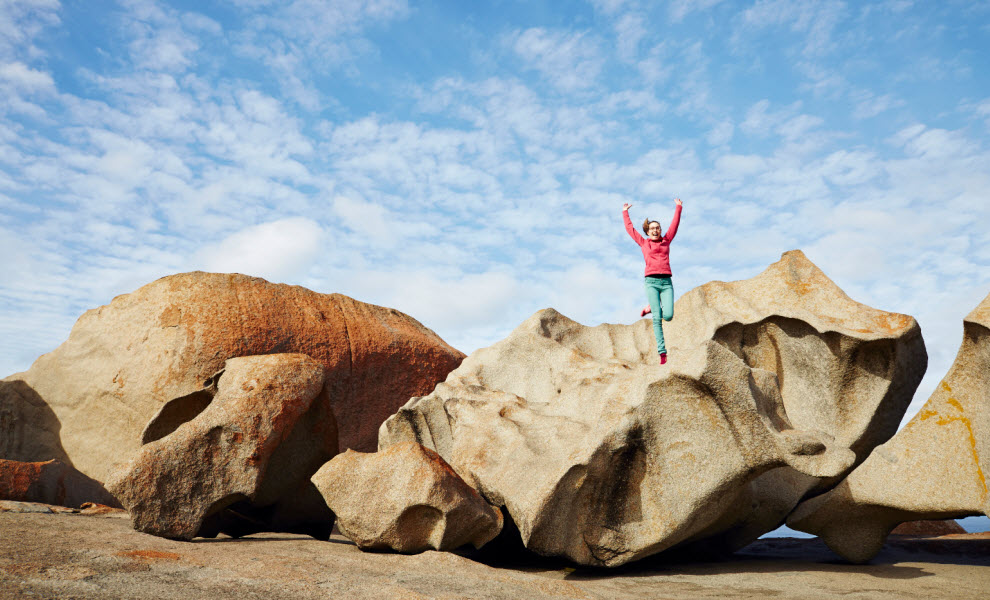 See the world's largest collection of Aboriginal artefacts
You can't miss the South Australian Museum as you're strolling down North Terrace – it's the building with the giant sculpture fountain of Ichthyosaur vertebrae out the front. Inside, the museum has been educating visitors for more than 150 years with a collection of four million items, including the world's biggest gallery of Indigenous Australian objects and specimens celebrating one of the oldest continuously living cultures on the planet. Right next door, Adelaide Uni, the State Library, Art Gallery, and Migration Museum are also worth a visit for the colonial-era sandstone architecture alone.
Jump out of a plane
Skydiving, we mean – not a premature departure from your Qantas jet as you approach Adelaide Airport. The adrenaline rush is a good enough reason to skydive anywhere but South Australia presents uniquely scenic drop zones, either landing in wine country in Langhorne Creek or on the sands of Basham Beach. SA Skydiving offers tandem dives from 9000ft (25 seconds of freefall), 12,000ft (45 seconds) and 15,000ft (70 seconds), as well as transfers to and from Adelaide.
Admire world-class street art
A street art explosion has covered the city of Adelaide in hundreds of masterpiece murals, and YHA Adelaide Central is no exception, providing the canvas for the three-storey 'Flower' by iconic Adelaide artist Vans the Omega. Industrial Port Adelaide is another street art hotspot thanks to the biannual Wonderwalls festival, where dozens of local and international muralists converge on Port to convert 3000 square metres of wall space into a vibrant outdoor gallery.
Adventure into the Flinders Ranges
Five hours north of Adelaide lies a landscape that's 540 million years old – a mountain range of craggy granite peaks, ancient rocky gorges, loads of native wildlife, and a web of four-wheel-drive trails inviting you on the quintessential Australian road trip. Highlights include Wilpena Pound – a natural amphitheatre best admired from a scenic flight above – and the rich Indigenous history around the Flinders, which is home to a series of sacred caves and Aboriginal rock paintings.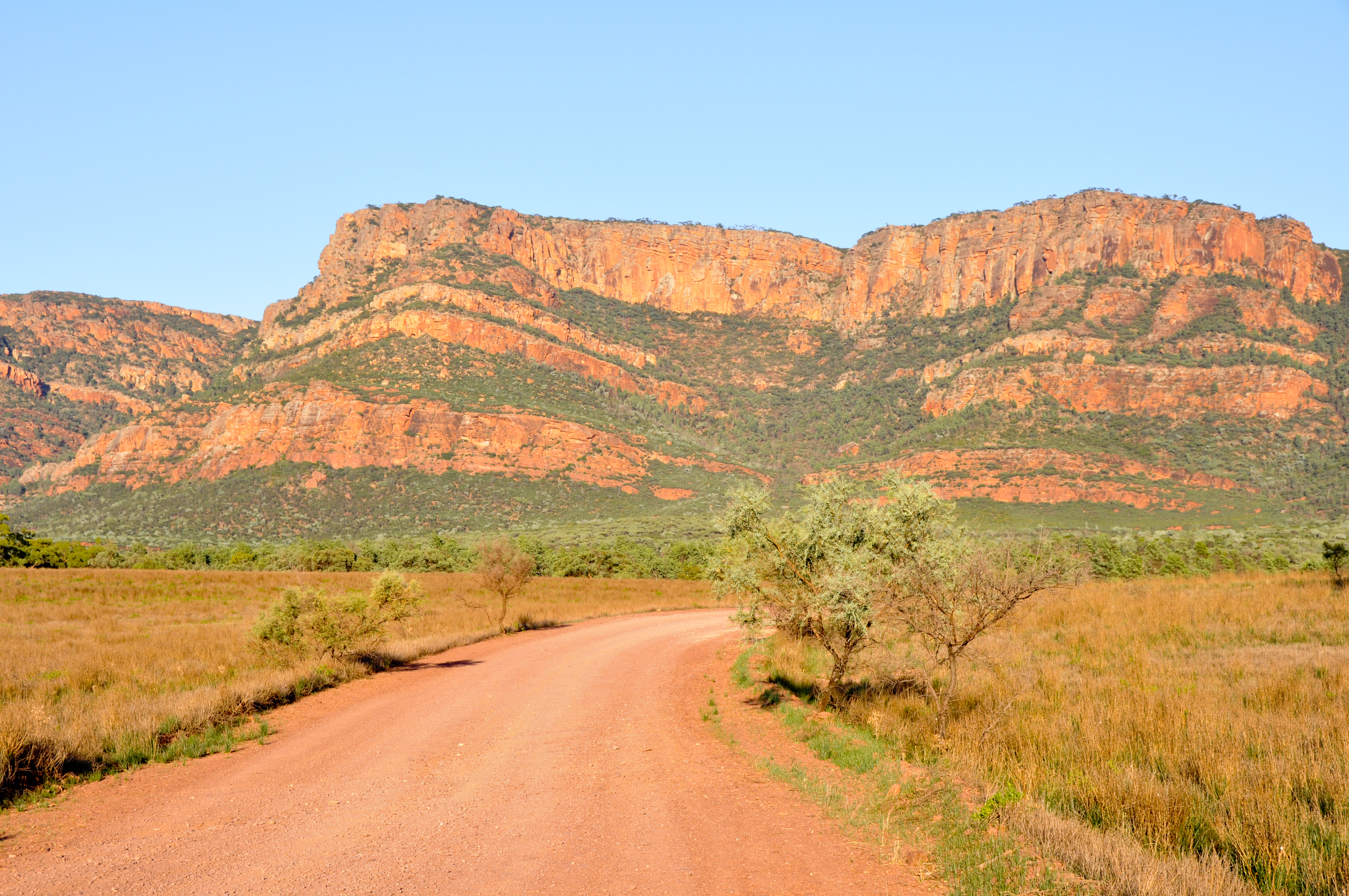 Grab a bargain at the markets
It won't take you long to figure out why Adelaide Central Market is the most visited place in SA, attracting more than eight million people a year with 80 bustling cafes, bakers, fresh fruit and veg and food stalls in the heart of the city. But Adelaide's medley of markets doesn't end there – sniff out a vintage bargain at the Gilles St Market, the Brighton Sunday Market (a.k.a. 'the car boot sale'), or the Fisherman's Wharf Market in Port Adelaide.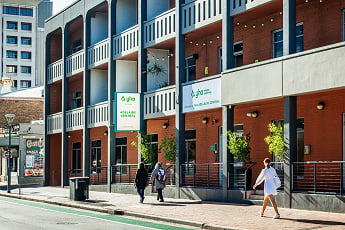 YHA Adelaide Central
Located in the heart of Adelaide, the chilled-out YHA Adelaide Central boasts spacious communal spaces & easy access to all the hotspots & events of South Australia's capital.