Zurich On A Budget
Budget travel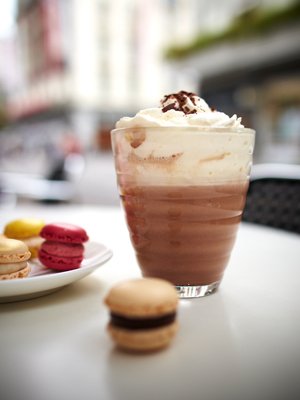 A small city on a big lake, Zurich is blends modern comfort with contemporary culture against a backdrop of classic architecture and stone paved laneways.
One of Europe's most beautiful and compact cities, Zurich is central to all parts of Europe and easy to reach by train. The main station drops you off in one of the most expensive shopping streets in Europe, Bhanhof Strasse, but the more affordable offerings at YHA hostel are just 10 minutes south by tram.
Not far from the hostel is Lake Zurich, the central focus for the city and a remarkably pristine body of water that flows into the Limmat River. Outdoor swimming pools operate in the summer and they're free to residents and visitors, taking advantage of the generous water source that runs through the middle of town. During daytime hours the women's baths are off limits to men, but at night it becomes the 'Bare Foot Bar' (Bar Fuss Bar) and gentlemen are invited to join the fun.
Chocolate costs less than beer, so perhaps Zurich is better enjoyed for relaxation and exploring architecture and art. The streets of Zurich's old town reflect centuries of history, with magnificent cathedrals and charming bridges across the river. High end galleries are hidden amongst the western banks of the old town, while on the east you'll find wider laneways and more choice for sampling coffee and chocolate. Art collections around town vary from contemporary to classics, with a generous display of impressionists at the Kunsthaus and works from Swiss artists in the National Museum.
The smallest art in the city are the Luxemburgerli, tiny little macaroons that are packed with intense flavours and sweetness. Despite their size you won't need to eat many. They are the perfect treat in Zurich and symbolic of the city – an immaculately presented tradition, sweet and rich, yet blending cultural influences from both France and Germany.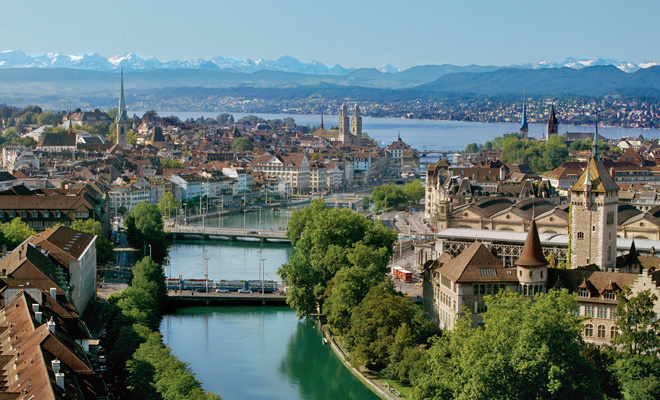 INSIDER'S TIP FOR ZURICH

You can't visit Zurich without indulging in some chocolate, and Schober's is one of the oldest traditions around town. It's easy to find in Neiderdorf but don't settle for a seat on the street, head upstairs to the Rouge Salon where red velvet lounges add a touch of luxury to an indulgent experience. Expect to pay around $8 for a hot chocolate, served with an amuse-bouche of equally velvety chocolate grenache.
Budget Tips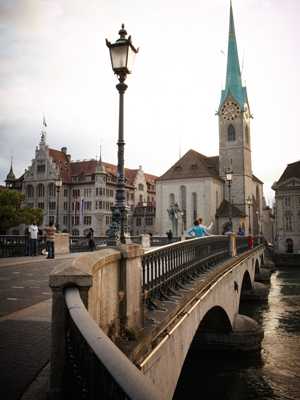 Bikes are free to rent from the main train station (Zurich HB) with a small deposit and your ID. Get a whole day of two-wheel touring around the lake and towns, and return the bikes before 9:30pm.
Nobody buys water in Zurich, because over 1200 fountains all over town provide a constant flow of fresh spring water. Romanic style fountains are dotted almost everywhere you look, just carry a plastic bottle and top up as you need it.
Lake Zurich flows into the Limmat River all year round, providing a constant flow of fresh water for swimmers. Entry is free for most, but check online for opening hours at stadt-zuerich.ch
If you're travelling around Switzerland on a Swiss Pass then not only are your trains already paid for but you have full access to buses, trams and ferries too.
A visit to the Kunsthaus Museum to see the collection costs around $17, or you can buy a 24hr Zurich Pass for $28 that covers this plus every other attraction in town and public transport. Make sure you get the brochure when you buy the pass, the benefits are too numerous to mention.