48 hours in... Canberra Edition
Criminally overlooked Canberra packs a punch for such a small city. If you enjoy museum hopping, cafes good enough to rival the global coffee-hub of Melbourne, and gorgeous natural beauty just minutes from the city, then you don't wanna miss our fair nation's capital!
Spending 48hrs in Canberra is far from a difficult task.
Those 'Touristy' Must-Do Activities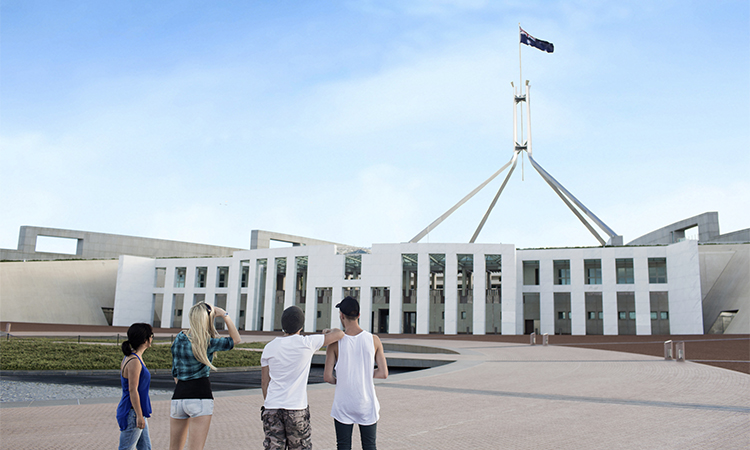 Have a squiz at Parliament House: it just wouldn't be a Canberra trip without a look-see at the big government building that is Parliament House. The Australian Parliament House provides a range of informative and interesting tours for all visitors. Don't fear, if the workings of our politicians aren't exactly your cup of tea, a day trip to parliament is still a great chance to enjoy the architectural amazingness of both the new and old buildings.

Questacon: what would Canberra be without its true gem – Questacon?! The National Science and Technology Centre is a great place for all kids and big kids at heart. Offering more than 200 interactive exhibits relating to science and technology, this exciting and educational labyrinth of wonder is just 30 minutes from the CBD, open every day. Side note: in case you were wondering, yes that 'free fall' slide your grotty 10yr old self adored at that school excursion way back – is still there!

You get a museum, you get a museum, everyone gets a museum! Our fair nation definitely has its share of deep-seeded heritage and is super proud to showcase this throughout a number of exhibitions and permanent museums. We recommend sussing out the National Capital Exhibition, National Museum of Australia and the National Film and Sound Archive for a trip back into our colourful past. Otherwise, despite being a more sombre experience, visit the Australian War Memorial to show respect and celebrate those who gave their lives to protect the country.
Do as the locals do!

Take a stroll around Lake Burley Griffin: what better way to start the day than enjoying a walking breakfast along the shores of the stunning Lake Burley Griffin? Either work up your appetite by following the full 20-kilometre basin circuit or enjoy the lake from the comfort of a kayak or cruise boat. A whole heap of activities such as swimming and picnicking are encouraged around the lake, so don't forget to pack all your gear before heading down to the water!

Lookouts and amazing views: at some point during your 48hr stay you've gotta go for a hike and enjoy the stunning views Canberra has to offer! Possibly climb the Telstra Tower on the Peak of Black Mountain or choose the more casual option to the Mount Ainslie lookout. The picturesque views from each of these heights is absolutely unrivalled, and it only makes the walk to the top that much sweeter!
Capital Eats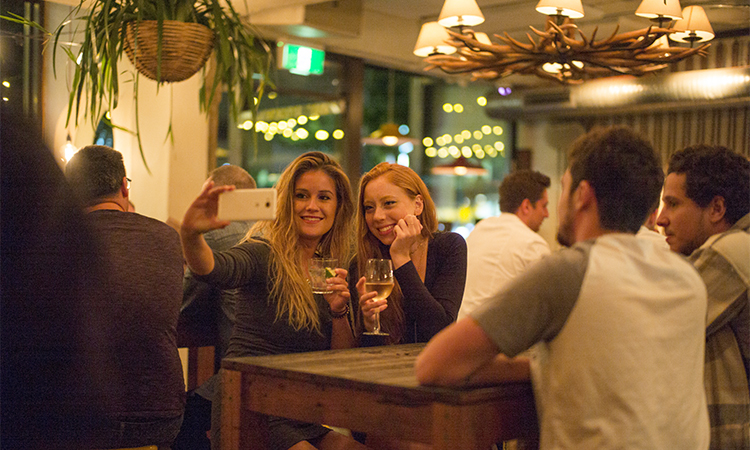 Breakfast: just a 5-minute stroll from Canberra City YHA you'll find As You Like It Café and Bar, the perfect breakfast or brunch spot. Select any breakfast classic from the menu on Tuesdays for ONLY $10 until 11:30am - talk about bang for ya buck! We'd recommend the amazingly delicious, creation that is the zucchini and corn fritters served with avocado, tomato relish and bacon!

Lunch: ramen for $10 sounds too good to be true, right? Akiba Restaurant and Bar are serving up $10 ramen bowls for lunch and after 10:30pm on Thursday, Friday and Saturday… pre-drinks and a ramen bowl will surely go down a treat!

Dinner: tucked neatly under Canberra City YHA, Transit Bar is one of Canberra's most popular venues. If it's entertainment you seek, Transit Bar boasts one of the most diverse selections of music with fine artists gracing the stage each week, not to mention the range of killer pizza specials! Every day from 12-2pm you can get a pizza and soft drink for $10, and the nightly specials are even better – so capitalise on its close proximity to the hostel (if you get our drift).
See, we told you, Canberra is definitely worth a shot!
You may even be tempted to stay a little while longer than 2 days in the action-packed capital?