Meet the Artist: Darren Charlwood
YHA Blue Mountains hosts Indigenous Artist in Residence Darren Charlwood.
Darren Charlwood is a proud Wiradjuri man – more precisely from north Wiradjuri Country and a little town called Wellington (or binjang in language). He is part of the Yibaay Wagaan or eagle and crow mob, of which he is a crow. His Country lies to the north-west of Katoomba.
Darren is a ranger for National Parks and Wildlife Blue Mountains, where he shares his cultural knowledge in the bush, relying on what he has been taught through oral traditions.
As a Cultural Educator for the Royal Botanical Gardens Sydney, he enjoys educating school groups as well as tourists and the general public, giving insight into the Indigenous history of the Sydney basin, and that of New South Wales more broadly.
Through his art, drawing from his cultural practice and knowledge of the environment as well as the Wiradjuri use of lines and patterns, he is very much looking forward to making some magic at YHA Blue Mountains. Darren will also be educating guests and visitors about the amazing cultural history of the beautiful landscapes surrounding Katoomba..
Darren will be stayed and worked at YHA Blue Mountains from Thursday 30th March to Wednesday 5th April 2023.
During his time with in residency, Darren worked on his art and also hosted three special artist events:
Weaving workshop
Bushwalk with the artist
Artist talk
Darren was introduced to YHA by the Boomalli Aboriginal Artists Co-operative art space in Leichhardt which is an Aboriginal owned gallery dedicated to supporting New South Wales artists. Boomalli is a Co-operative with over 60 artist members based in Sydney and regionally.
YHA is proud to partner with Boomalli.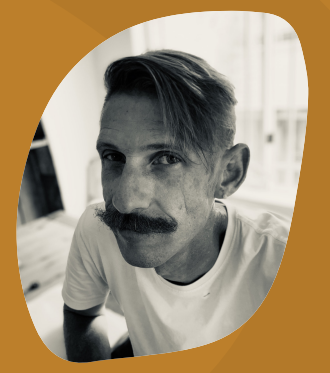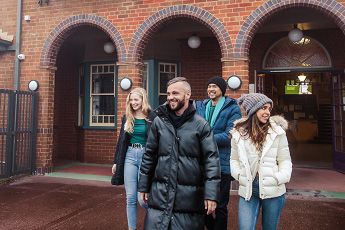 YHA Blue Mountains (Katoomba)
This historic lodge located right in the middle of Katoomba is as cosy as it is hospitable. Escape the city and make it your base for your next outdoor adventure.