New YHA Ltd Board 2019-20 & Vice Presidents
Board of Directors
A successful Annual General Meeting (AGM) of YHA Ltd was held on Saturday, 13 April 2019 at Sydney Harbour YHA. At the meeting, two Directors were announced as elected to the Board, being continuing Director, Matt McNeil (a Sydney-based architect and university tutor) and new Director, Brigita Bezjak (a health care professional who lives in regional NSW).
They join fellow Directors: Euan Prentice (Chair); Tracey Powell (Vice Chair); Bronwyn Dallow (Chair of the Nominations & Remuneration, and Election Committees); Simon Spicer (Chair of the Audit & Risk Committee); Ross McDougall; Rob McGuirk (appointed to the Board for two years until the 2021 AGM) – who is also the Hostelling International President.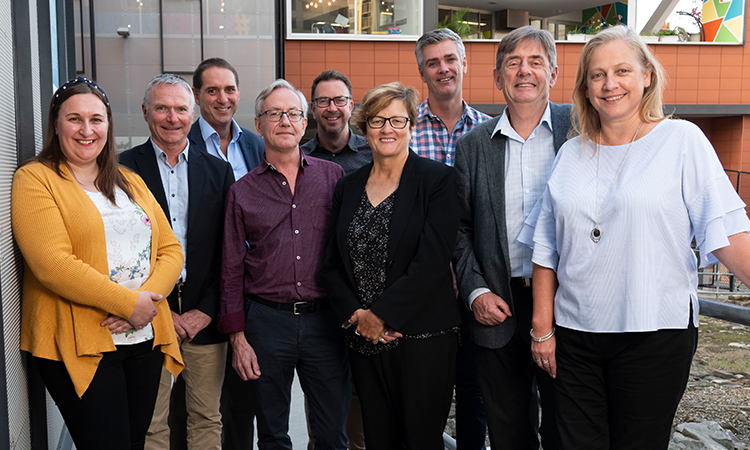 L to R: Brigita Bezjak; Ross McDougall; Simon Spicer; Rob McGuirk; Matthew McNeil; Bronwyn Dallow; Euan Prentice (Chair); Julian Ledger (CEO); Tracey Powell (Vice Chair).
In total, 1,055 members voted in the Directors' election (which for the first time was through a simpler, first-past-the-post, voting system). A winner who participated in voting was drawn at random, being Shrihari Rao, who has won two nights at a YHA in Australia – congratulations!
At the AGM, two Directors reached the end of their terms, Leonie Clark from Queensland and Michael McPhail from WA. Thanks was given for their contribution to YHA to date.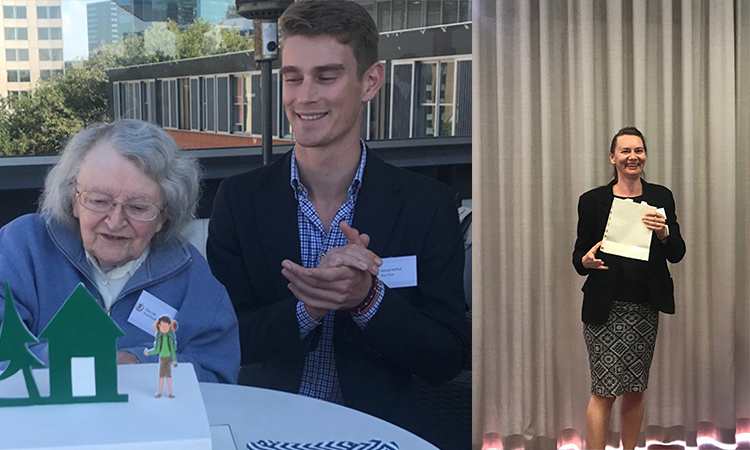 L: Edna Lyle OAM with Michael McPhail (the oldest and youngest former Directors present at the AGM). R: Leonie Clark receiving thanks from the AGM.
You can find out more about the current Board of Directors here.
VICE PRESIDENTS
After having reached a nine-year term limit as a Director, Leonie Clark was honoured with being appointed a Vice President of YHA Ltd (a ceremonial role). She joins the following Vice Presidents, appointed at the meeting to 2022 AGM: Jim Whitehead; Helen Harms; David Wardle; Alex Zilkens; Ray Temperley; Cameron Quinten; Dr Tasha Prabhakar.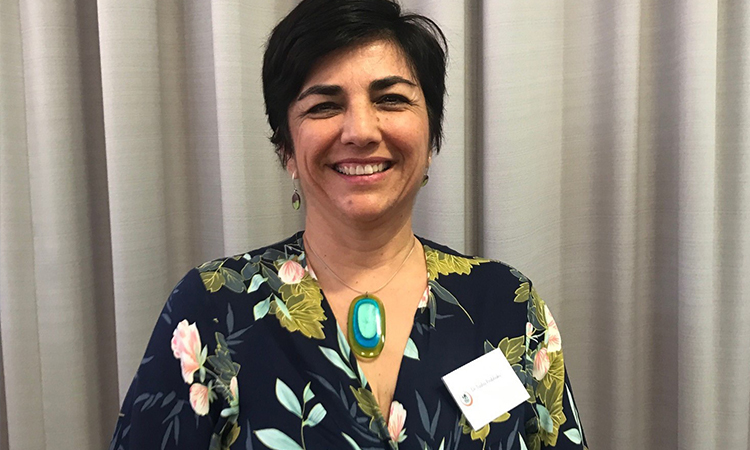 New Vice President Dr Tasha Prabhakar.
The following Vice Presidents retired at the AGM, and they were thanked for their long and dedicated service to YHA over many years: Greg Mortimer OAM; Edna Lyle OAM; Hugh Andrew; Bruce Hart; Toni Vincent.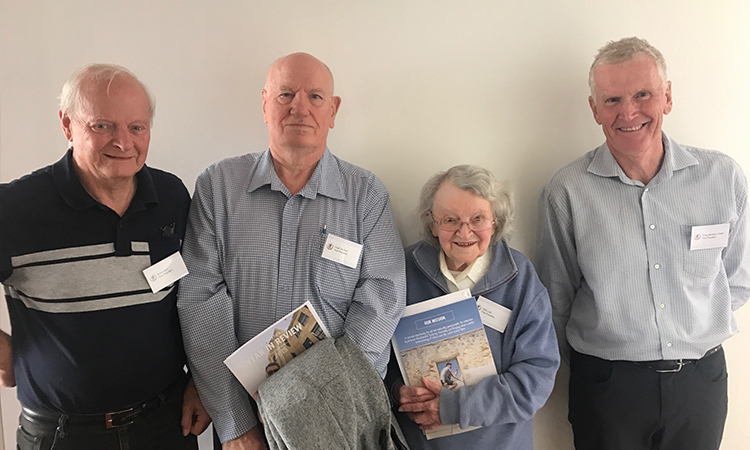 L to R: Bruce Hart; Hugh Andrew; Edna Lyle OAM; Greg Mortimer OAM.