Paul McGrath appointed as new CEO of YHA Australia
The Board of Directors is pleased to announce the appointment of Paul McGrath as the new CEO for YHA Australia.
Announcing this, YHA's Chair, Euan Prentice said: "Paul McGrath is an exceptional leader with a track record in leadership roles in the airline, travel and tourism sectors. Paul has over 25 years' experience leading high performing teams to deliver operational excellence."
"Paul was chosen from a strong field of candidates in a competitive selection process run by the YHA Board and external recruitment specialists. He is highly regarded for his strengths in developing teams with a strong sense of purpose – through both good times and challenging periods of industry disruption, where he focused successfully on strategic responses to increasingly competitive marketplaces. Paul has positioned organisations to be nimble and adaptive – using connected teams to focus on setting priorities and implementing change in environments of fast-paced change."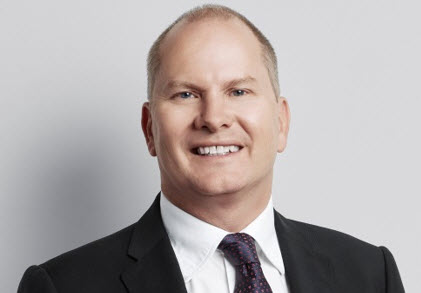 Paul McGrath will start in the role, based at YHA's office in Sydney, on 27 April 2020, and be responsible for implementation of the Strategic Plan, along with oversight of a network of 69 unique YHAs across Australia; a base of 400,000 members; over 350 employees, and annual turnover of AUD $46M.
Paul McGrath said that the opportunity to lead such an iconic tourism organisation represented a career high. "In a digitally connected world, hostels have a whole new challenge to grasp in appealing to travellers of all ages – while offering a sense of community and value for money. The hostel movement and its commitment to values which are more dearly held than ever before – sustainable, responsible travel - these are core values I hold dearly myself, and I look forward to working with the YHA team" he said.
Paul McGrath replaces CEO, Julian Ledger, who is standing down after over 40 years with YHA in Australia. Euan Prentice said: "We would like to recognise the enormous contribution of Julian Ledger as CEO. During his leadership, YHA has transformed into a unified, national organisation, and the network has grown to its current size and quality, with many award-winning properties. Julian has also been a leader in the wider youth tourism sector, and a proponent for high standards across the travel accommodation industry."
YHA is a membership-based not-for-profit organisation, and part of the world's largest budget accommodation network for travellers, Hostelling International (HI), with 3,000 youth hostels in 60 countries. In Australia, YHA recently celebrated 80 years since founding in 1939.