Reshaping Waste: How these YHA Managers are taking the lead in tackling plastic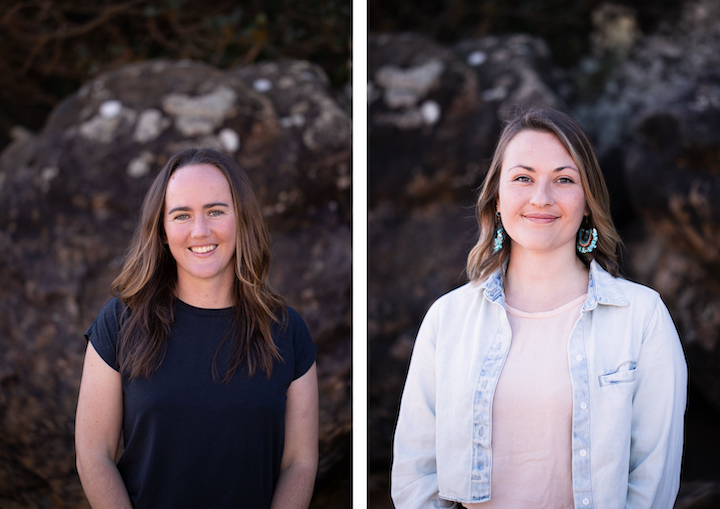 After more than 3000 hours cleaning up their local area, Katie and Bergia of YHA Pittwater Eco are taking their plastic-fighting efforts to a whole new level.

Reshaping Waste is the latest initiative from the pair – joint managers of the boutique sustainable YHA in Sydney's Northern Beaches, and co-founders of Pittwater Eco Adventures, which offers eco-tours and hands-on conservation experiences in the Ku-Ring-Gai Chase National Park. Away from Pittwater, the team also offer a range of school, corporate and community events including beach and kayak clean-ups at Manly Cove.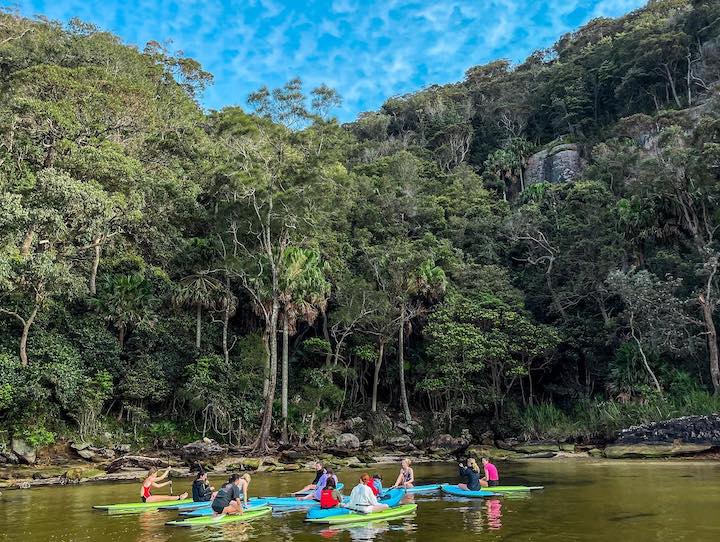 "We've realised that 'clean-up' is a great starting point or introduction to the problem of waste" writes Katie. "It's a very hands-on, effective way of raising awareness (very visual for passers by) and it's a great way to educate people."

But while their community clean-ups have been an excellent first step, they have made an even bigger problem more apparent: What to actually do on with all this plastic once it's been collected from the environment.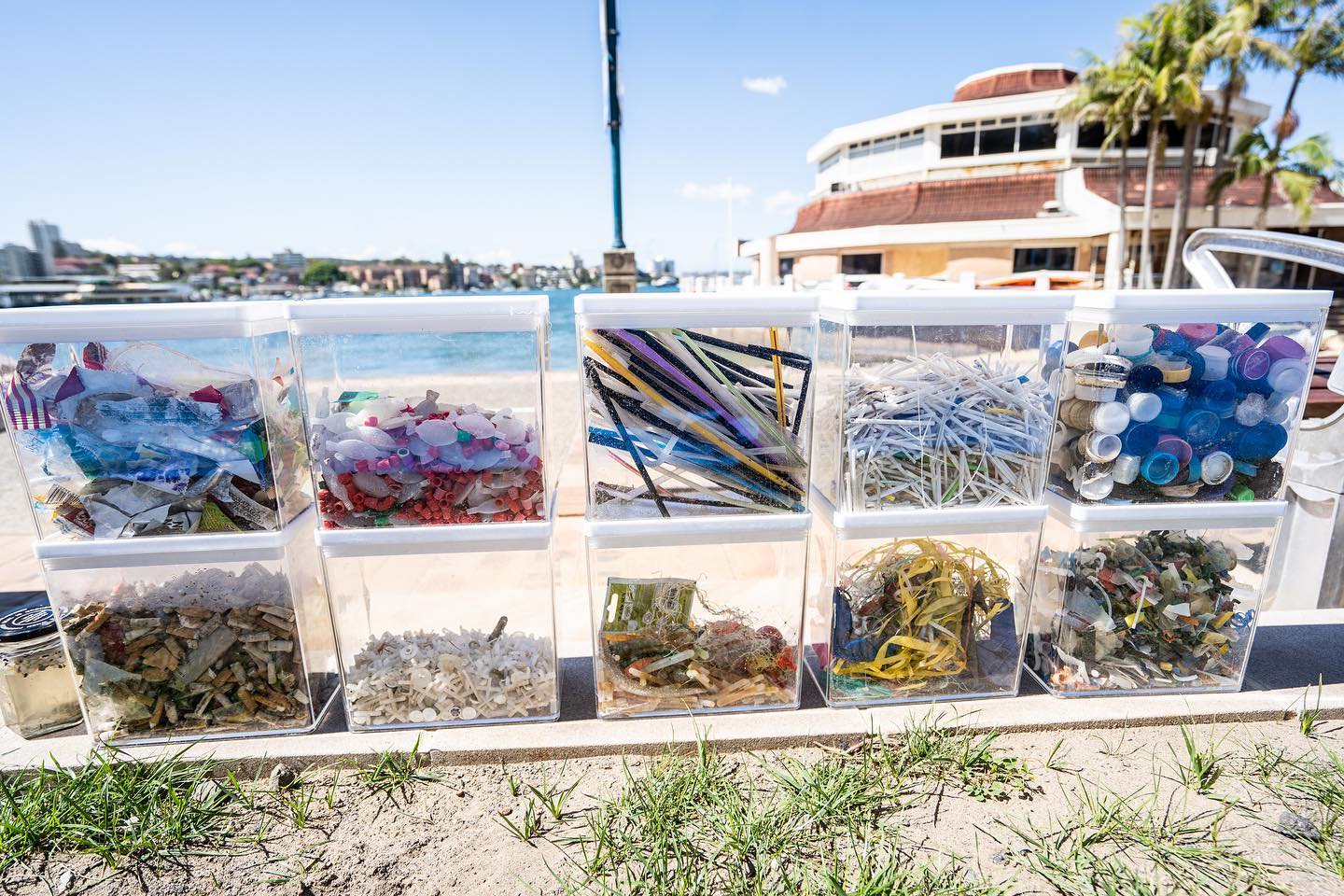 "Every plastic item that's ever been manufactured is here to stay. Whether it's been binned and buried, littered or dumped at sea, burnt and sent into the atmosphere or literally hurled into space (that's a real thing that happens), our aim is to put to a stop to the madness and find a way to use it."

And they have. Recently, the pair purchased machines which can shred and extrude plastics into various moulded shapes, all powered entirely by solar energy. After the collected waste products are washed and sorted into types (according to plastic resin codes), various small but useful items are able to be produced, including carabiners, combs and whistles.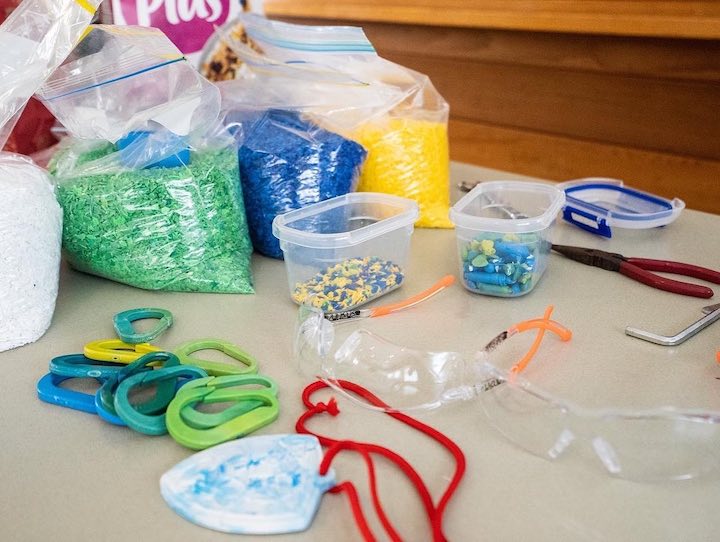 "We can recycle plastic types 2, 4 & 5 – HDPE, LDPE and PP." explains Katie. "We focus on typically hard to recycle items such as plastic bottle lids and sushi soy sauce fish. We also incorporate a percentage of microplastics found on the beach once we're able to identify them.

"It's micro-scale [at the moment], and the machines we have are designed for educational purposes. They're really portable and great for demonstrations – but have a limited output. So, not for mass production!"


This is just the beginning, however. The pair intend to continue expanding the initiative to schools, businesses and the wider community in the future and are already looking into other recycling techniques including injection and compression moulding. These will require more funding, but they have already made some breakthroughs and the future is looking bright.

"We just successfully secured a grant to buy a machine that can identify plastic types... So that's an exciting development," says Katie. "We're looking forward to partnerships and fundraising this year to scale the project!"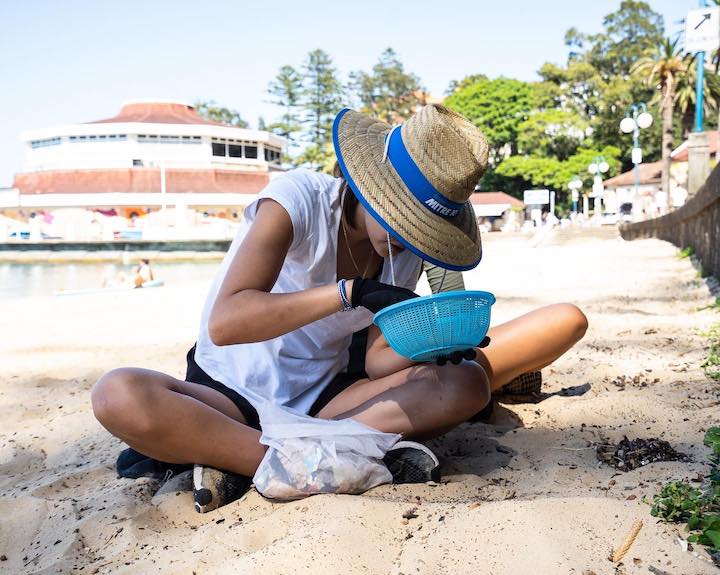 How can you get involved? The Pittwater Eco Crew are looking for all the help they can get. Whether you're able to pitch in and offer your skills, help with fundraising, start a plastic collection drive, donate to the project, or simply spread the word, all contributions are welcome.

For more info on hosting a clean-up or recycling workshop for your team, contact the girls directly at pittwaterecoadventures@gmail.com, or to check out the work they do at YHA Pittwater Eco.
Book direct and save

By booking direct with MyYHA you'll receive our exclusive discounted rates. Sign up or login to get 10% off at select properties.

YHA Pittwater Eco (Sydney)

Perfect for those wishing to get out of the city without actually leaving Sydney, YHA Pittwater Eco (Sydney) is nestled on the hillside of Morning Bay in Ku-ring-gai National Park.