Working Holidays in Australia: FAQ
There are many different things to consider when planning a working holiday in Australia. Here's some details on the most common questions YHA is asked.
Visa Overview

What visa do I need for my working holiday?
AUSTRALIAN WORKING HOLIDAY VISA (SUBCLASS 417)
A Working Holiday Maker (WHM) visa is a temporary visa allowing young adults a working holiday in Australia for a stay of up to 12 months from the date of first entry to Australia, regardless of whether or not you spend the whole time in Australia.
Age 18-30: Belgium | Republic of Cyprus | Denmark | Estonia | Finland | Germany | Italy | Japan | Republic of Korea | Malta | Netherlands | Norway | Sweden | The United Kingdom of Great Britain and Northern Ireland | Taiwan (other than an official or diplomatic passport) | Hong Kong Special Administrative Region of the People's Republic of China (including British National Overseas passport holders)
Age 18-35: Canada | France | Republic of Ireland
AUSTRALIAN WORK AND HOLIDAY VISA (SUBCLASS 462)
An Australian Work and Holiday Visa is available for tertiary-educated people from 26 participating countries (now includes Switzerland). The visa provides similar opportunities to the WHM visa scheme but has additional criteria such as specific education requirements and a functional level of english language.
Participating Countries: Argentina | Austria | Chile | China, People's Republic of | Czech Republic | Ecuador | Greece | Hungary | Indonesia | Israel | Luxembourg | Malaysia | Peru | Poland | Portugal | San Marino | Singapore | Slovak Republic | Slovenia | Spain | Thailand | Turkey | Uruguay | United States of America | Vietnam | Switzerland
Learn more about working holiday visas.
How much do the visas cost?
Both the Subclass 417 & 462 visas costs AUD $495. From 19 January 2022 to 19 April 2022, WHMs who arrive in Australia can apply for a refund of the visa application charge ​for their WHM visa. This will apply to WHMs who already have a visa, as well as those who are granted a new visa, and who travel to Australia within this timeframe. For full details see Working Holiday Maker (WHM) program.
Finding work in Australia
Have a look at some Australian job websites before you depart – a great place to start is Y-Jobs, a dedicated jobs board for working holiday makers.
Fruit picking is available around the country. The Harvest Trail website has all the information you need, including when and where different produce is in season, current vacancies and details about working conditions.

It's not always possible to a job before you arrive in Australia. Make sure you budget for a few weeks or more without work.

Have version of your CV ('resume') ready before you arrive. Save it online or on USB. When you arrive, print copies of your CV to hand out at shops, restaurants, cafes, etc.

Don't give up! There's lots of work available but also lots of people just like you looking for work. You never know when it will be your lucky day.
From opening a bank account to understanding superannuation and getting your tax back, check out our tips for getting ready to work in Australia.
Can YHA help me find work?
Indeed we can! YHA has its very own jobs website, Y-Jobs, featuring tourism and hospitality opportunities for working holiday makers across the country.

All YHA properties also have notice boards that may include local jobs currently available and contacts for companies that help with finding work. Some even offer have daily contact with local businesses who hire contract workers, or operate a job search centre to support backpackers looking for work. Give the YHA you plan on staying with a call ahead of time to see what assistance they provide.
Accommodation in Australia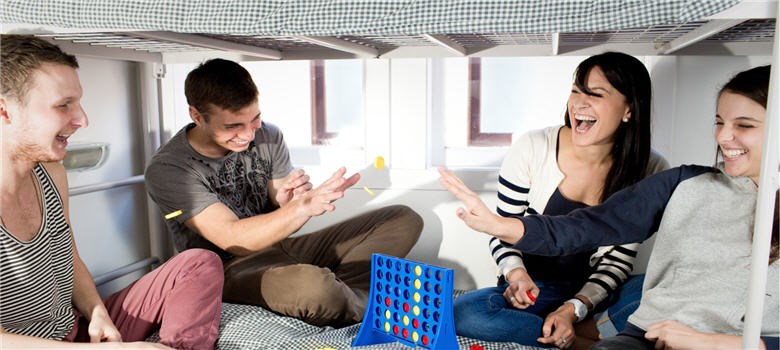 How much does a YHA stay cost?
This depends on the property, location and room type. Check out the latest YHA rates here.
Are any meals included?
Meals are not included as part of the regular room rate, however 'bed & breakfast' options may be offered. Many cheap eating options are available around Australia for less than $10. The cheapest option is to cook your own meal in YHA's fully-equipped kitchens.
When is peak season?
The peak season for the northern part of Australia, such as Cairns, Darwin and Alice Springs, is during the Aussie winter. The most pleasant time to visit these places is April through to September. We recommend booking accommodation and tours well in advance for June, July and August for these locations.
Australia's summer is the most popular time to visit the southern states and do the famous East Coast tour. December – February is the busiest time for Sydney, whereas Melbourne and Adelaide are also very busy in March due to events and festivals.
If you want to spend New Year's Eve in Sydney, try to book your stay at least 9 months in advance. Accommodation sells out fast!

No matter where you are, weekends, public holidays and any event periods will generally be busy.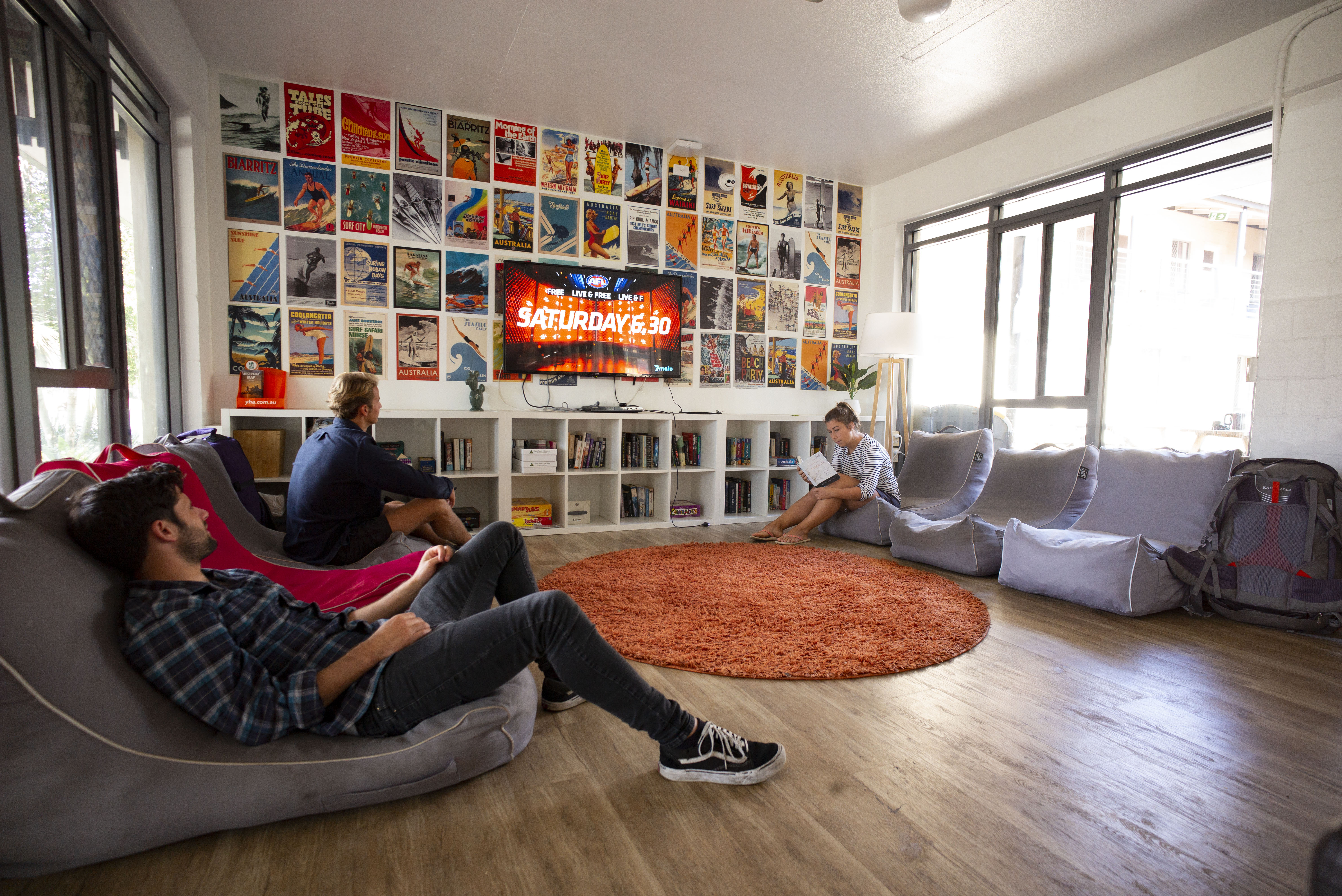 Travelling around Australia
Climate
Australia is so large that its climate varies widely. It can be hot and sunny in the north whilst it's cold, and even sometimes snowing, in the south. Most of the continent is desert or semi-arid. Only the south-east and south-west corners have temperate climates similar to Europe. The northern part has a tropical climate and a wet season. It can help to plan in advance which parts of the country you visit at which time of the year, to make sure you are going in the best season.
Tours

We can connect you to a variety of tours and activities. The Uluru Rock Tour and Kangaroo Island Full Day Tour are two of the most popular – check them out and you'll see why.
Flights

Australia is a huge country. Sometimes flying will be the best option. The cheapest airlines are usually Tiger Airways and Jetstar. Book early and you may get a bargain. Pay attention to baggage limits or your costs could increase at the last minute!
Bus & Coach

Coach travel is a popular option for getting around. Greyhound Kilometre Passes work well on a working holiday – you select how many kilometres of travel you want, then you can use their network as much as you like until your kilometres run out.
Car

Buying a car or van is an option, particularly if you have lots of money and enough knowledge. Don't forget the distances can be huge so your car will need to be able to last the distance.
There are a number of backpacker companies that have buy back schemes, which can make having your own car more affordable.