Wait, where is "Up The Coast"?
Sydney-siders are collectively guilty of this – saying they're spending a few days "up the coast" and never specifying exactly where. Well, friends, read on to find out exactly where you should be hightailing it to on your next cheeky weekender.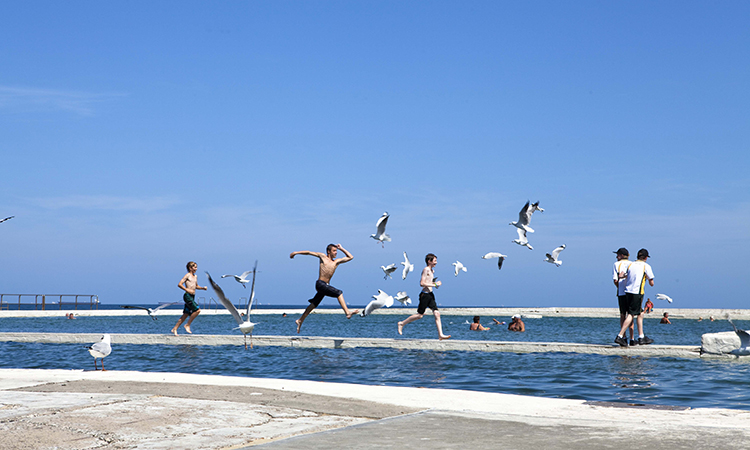 Photo by Jimi Richardson
Newcastle
Ladies and gentleman start your engines for a car ride just long enough to fit all the bangers in, but short enough that you don't get fidgety and resort to a fourth round of Eye Spy. Just two hours' drive or train from Sydney lies the quirky beachside city of Newcastle, lined with naval history and bursting at the seams with coffee culture by day and pub culture by night.
First have a read of our 48 Hours in Newcastle guide to get a handle on your next getaway. If you're looking to pad out your stay (v. recommended) make sure to schedule some time to peruse the streets glistening with comic book and record stores, take yourself on a lil' pub crawl to absorb local live music and, most importantly, hang out on the beautiful, sprawling beaches.
Speaking of beaches – Newcastle Beach YHA is literally across the road from the beach and has free cheese and wine nights on Wednesdays. 'Nuff said.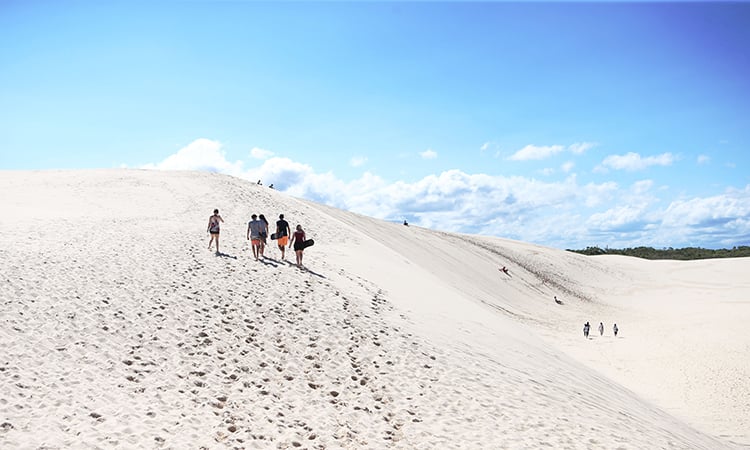 Port Stephens
Welcome to your new home! Trust us, you ain't leaving. The Indonesian-inspired Port Stephens YHA is nestled under a rainforest canopy and surrounded by lush native flora and fauna, and inquisitive wildlife. Sounds like the start of a Disney film, right? If you're not lounging on your personal balcony or around the pool, or warming yourself around the bonfire with a bevvy in hand, you could ignite your inner daredevil by cruising on the Stockton Sand Dunes. How about a boat cruise complete with boom net so you can get super friendly with the local whales?
There's oodles of life-affirming walks and hidden beaches, and when you're done getting your fill of fresh air you can retire to one of the many laid-back but scrumptious eateries and pubs. The dream. Here's how we reccommend spending 48 hours in this little slice of paradise.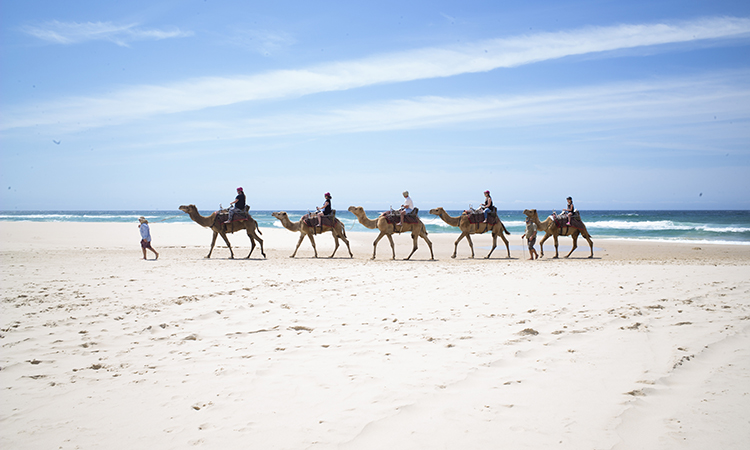 Port Macquarie
Get yourself a map and pop your finger halfway between Sydney and Byron Bay and you'll find the one and only Port Macquarie. If you fancy all things salt water, you're going to have an absolute blast. Port Mac boasts nine truly stunning beaches all connected by an 8km coastal walk, and the kind of small-town laid-back charm that can only be found in a city by the sea. Take a sunrise surf or sunset paddle board with the locals, visit the disastrously adorable koala hospital, laze the afternoon away by the resort-style pool at Port Macquarie YHA before heading out to the local Irish pub for trivia and fresh-to-death oysters. Don't go too hard, though - you want to be fresh for your sunrise beach camel ride. Sounds like a bloody wonderful holibob to us!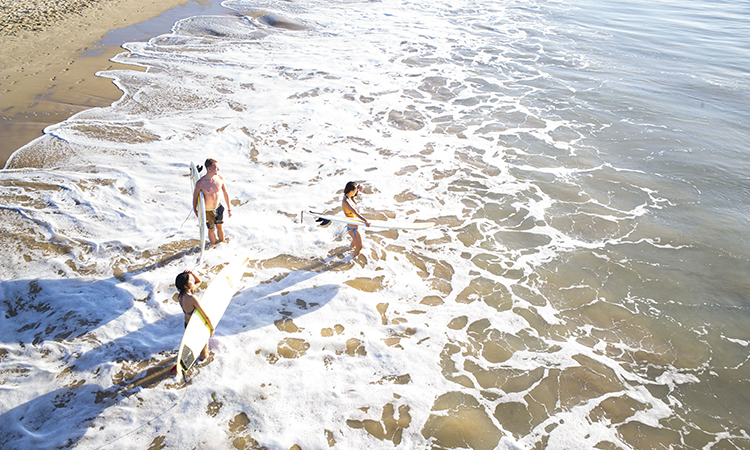 YHA Newcastle Beach

Opposite Newcastle Beach, and right in the centre of town, this friendly YHA is perfect for travellers looking for affordable accommodation.

Samurai Beach Bungalows (Port Stephens)

Gorgeous beaches, lush bushland, stunning bay and sea views and a great chill-out spot - that's Port Stephens and its award-winning YHA.

YHA Port Macquarie | Ozzie Pozzie Backpackers

Located halfway between Sydney & Byron Bay, Ozzie Pozzie Backpackers is more like a resort than a hostel.