Port Macquarie YHA - Ozzie Pozzie Backpackers
Visit Australia's only Koala hospital - and it's free. Nine amazing beaches offering cheap surf lessons, bargain scuba diving courses, kayak tours, camel rides, jet skiing, and whale watching. Go bike riding, indoor rock climbing, or on a guided subtropical rainforest walk.
Free body boards and $5 all-day bike hire available at the hostel.
Riverside bars, cafes and restaurants all with live music, nightclubs, karaoke nights and open-mic nights.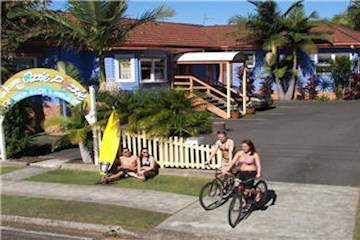 $5 Bike hire
Hire a bike to explore the town or ride along the coast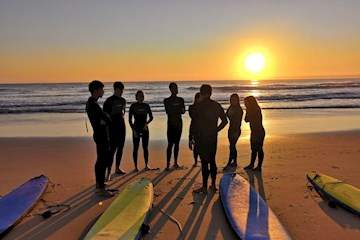 $30 Sunrise surfing
Start the day watching the sunrise before hitting the water, catching some waves and saying hello to our friendly dolphins. Guided activity with all equipment and transport included.
When:
Daily (minimum 5 people)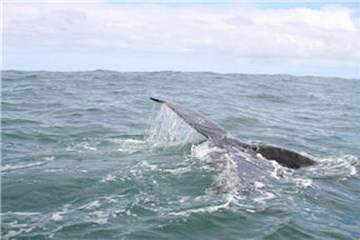 $50 Whale watching
Book our whale watching tour to meet some local marine life. Note: only available between June and November.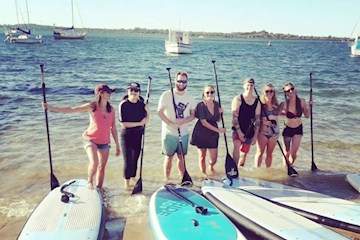 $15 Sunset Paddle Boarding
End the day watching the sunset on the Hasting River. Improve your stability and say hello to our friendly dolphins. Guided activity with all equipment included.
Port Macquarie
Visit Australia's only Koala hospital, free entry and tour every day
Explore masses of wildlife at Kooloonbung Creek, just a 5-minute walk form the hostel.
Spot Dolphins and Pelicans from the riverside walk. Spot whales from the costal vantagepoints.
Explore 9 of Port Macquarie's beautiful beaches on the 8km coastal walk to the fifth oldest lighthouse in Australia. Walk pass Sea Acres National Rainforest Park, one of the only sub-tropical coastal rainforests in Australia.
Did you know Port Macquarie saw the invention of the first surf skis? Explore Port Macquarie's wealth of historic buildings, including art galleries, boatyards, court houses and much more. Each one offering a unique experience of the importance of Ports history towards modern day Australia.