Samurai Beach Bungalows (Port Stephens)
Samurai Beach Bungalows (Port Stephens)
Take a dolphin or whale cruise, sand board down the largest shifting sand dunes in the southern hemisphere, or take a quad bike trip or horse riding tour. Try sea kayaking, surfing, scuba diving or snorkelling. Discover Tomaree National Park by walking, and visit one of our 26 magnificent beaches. Or, visit the local wineries for some wine tasting.
If you are after nightlife other than the wildlife bonfire kind, then you'll need to head to Nelson Bay (5km away), which has numerous clubs, pubs and restaurants.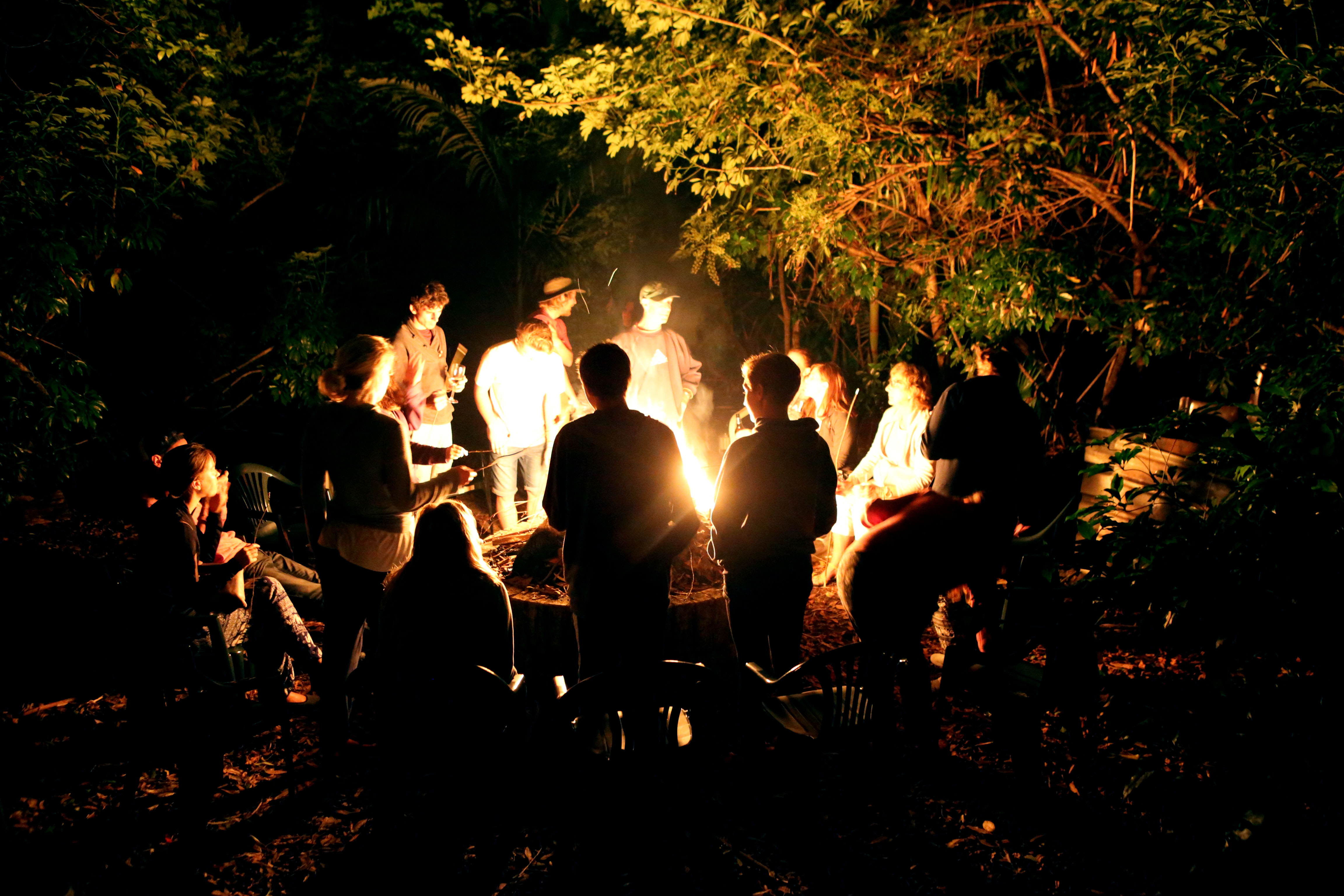 FREE Campfire
A great night around the campfire toasting marshmallows
When:
Saturday nights in winter
Things to do in Port Stephens
Bodyboard at One Mile beach using our free equipment.
Snorkel at the stunning Fly Point Marine Park.
Try your skills at Kingsley Beach Jump Rock.
Climb Tomaree Headland to enjoy breath-taking views of the whole of Port Stephens.
Visit Nelson Bay golf course and spot the kangaroos - best seen in the late afternoon.
Ride down to the Port Stephens Toboggan Hill Park and toboggan down 1 km track for just $10.
Explore the amazing sand dunes of the Wormi Conservation (stay until sunset for awesome photo opportunities!).
Enjoy something a little different by exploring the port Stephens Shell Museum and view one of the largest collections of shells in Australia.