Gadigal Country
YHA would like to acknowledge the Gadigal people of the Eora nation upon whose land this property is located. We pay our respects to the elders, past and present, and the extended Aboriginal and Torres Strait Islander communities. We recognise their custodianship of the land, sea, & water for over 60,000 years.
YHA Sydney Central | YHA Sydney Harbour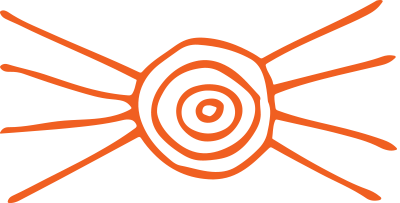 Bujari gamarruwa means 'good day' in the language of the Gadigal.
The Gadigal words bujari gamarruwa were sourced from University of Sydney Professor Jakelin Troy's The Sydney Language.
The territory of the Gadi (gal) people stretches along the southern side of Port Jackson (Sydney Harbour) from South Head to around what is now known as Petersham. There are about 29 clan groups of the Sydney metropolitan area, referred to collectively as the Eora Nation. It is generally acknowledged that the Eora are the coastal people of the Sydney area, with the Dharug (Darug) people occupying the inland area from Parramatta to the Blue Mountains. The Dharawal people's lands are mostly confined to the area south of Botany Bay, extending as far south as the Nowra area, across to the Georges River in Sydney's west (source: Barani City of Sydney website - Authors:Anita Heiss and Melodie-Jane Gibson)
There is no better way to explore being 'on country' than to experience it by walking. Yananurala combines two Gadigal words, yana (walk) and nura (Country). The 'la' adds an instruction, encouraging people to go walking on Country. The phrases 'Yanala ngarala gadinurada. Yururala, yana yuramirung.' (Walk, think, listen, hear on Gadi Country. Feel it strongly, walk with us.)
Image: Destination NSW
While you stay
Barangaroo Cultural Tours
Immerse yourself in the native history of Sydney Harbour and discover the importance of the land to Aboriginal heritage and its significance to the clans of the Eora Nation that once lived where Sydney now stands. Tour duration: 90 mins.
Sydney Culture Walks App
Download this free self guided walking tour app and check out the amazing Barani tours; Head into the heart of the city's Aboriginal and Torres Strait Islander communities and discover the stories that have changed the nation.
Dreamtime Southern X
Join an Aboriginal guide on a 90-minute walkabout through The Rocks. Journey into Dreamtime, the culture of Aboriginal People, the oldest human culture on earth.