Ayers Rock - Outback Pioneer Lodge
Ayers Rock - Outback Pioneer Lodge
Visit the Red Centre of Australia - the spiritual heartland of the continent. Uluru (Ayers Rock) is 20km and Kata Tjuta (the Olgas) are 53km from Yulara township. At the Uluru Ranger Station become one with the land and experience the Liru, Mala and Kuniya Walks, conducted by National Park rangers. Uluru at sunset is a must-see and there's live entertainment on-site. Don't miss the Outback Pioneer BBQ and bar!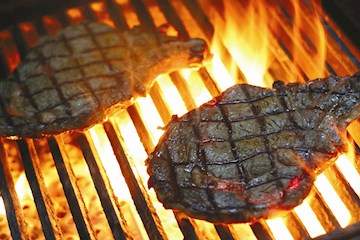 $26.5 - Outback Pioneer BBQ
Ice cold drink, live entertainment and a DIY-BBQ. Choose from emu, barramundi, kangaroo or steak - this is Australia, mate!
When:
Every night!
Where:
Outback Pioneer Bar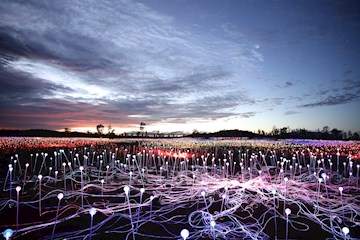 $42 - Field of Light
Darkness falls and the expansive desert is illuminated by seven-football-fields' worth of dazzling, twinkling lights. Field of Light paints Uluru in gorgeous glow that's not to be missed!
When:
Until December 2020
Ayers Rock
Venture to one of five lookouts to watch the sunrise or sunset over the spectacular Uluru
Learn about planets, stars, moons and galaxies at the Outback Pioneer Hotel's Astro Hub
Discover local native bush foods and bush tucker in a Bush Tucker Experience. Plants and spices and seeds and fruits, oh my!
Head to the Circle of Sand for a traditional Bush Yarn - tales of history told by local Indigenous community members