YHA 1770
Visit Lady Musgrave Island to snorkel, dive or fish the Great Barrier Reef; Castaway Survivor Island Adventure; Cheapest Surf Lessons on the East Coast; Experience the LARC Amphibious Adventure, across four tidal creeks to view abundant wildlife and join the authentic indigenous hunter to gather and taste bush tucker, an experience of a lifetime; Ride the Paddle Boards in the beautiful Estuary of The Town of 1770; taste the local seafood at the local restaurants and cafes; If you have a car drivers licence you will be able to tour the hinterland of Agnes Water on "the original and best chopper ride in Australia" on a Scooteroo, dress up in your flamed leather jacket, flamed helmets and put on your 'stick-on' tattoo for a three hour biker experience, see kangaroos and wallabies and then ride along the ocean to the historic Town of 1770 where a spectacular sunset over the water awaits.
There are bushwalks through the National Parks and viewing platforms overlooking the headlands of Agnes Water and The Town of 1770, a beautiful surf beach to touch up your tan and swim in the magnificient crystal clear waters of the Agnes Water surf beach.
Night Life: Agnes Water Tavern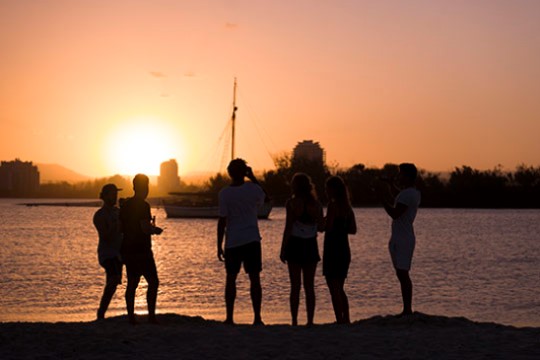 Sunset Tour
Join us on our daily epic sunset tour for only $6
When:
Every Day at 4:30pm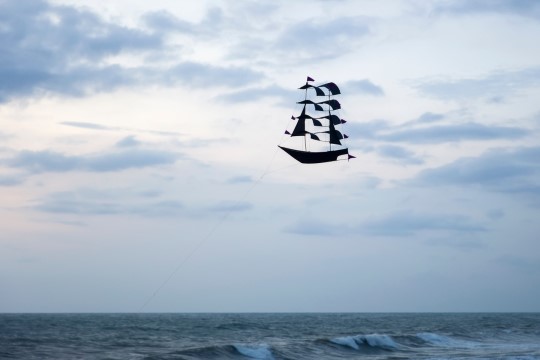 Pirate Kite Flying
We have no ordinary kites. Our kites are pirate ships and a hell of a lot of fun to fly! Come and join us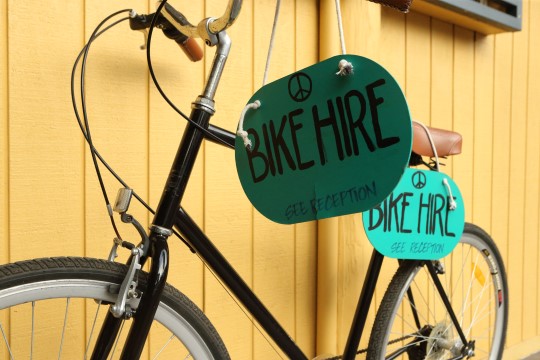 Bike Hire
Hire one of our bikes to explore the area for only $10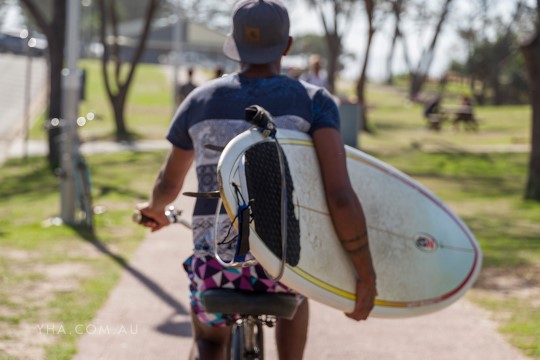 Surfboard Hire
Surfboard hire for only $15!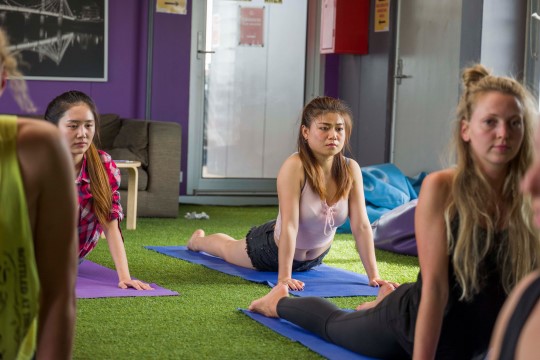 Yoga Class
Feel like a good stretch and some mind wellness to start your day? We've got you covered! - $10
When:
Tuesdays, Wednesdays, Thursdays at 8:45am
Where:
At Wellness Centre Next Door - Ask at Reception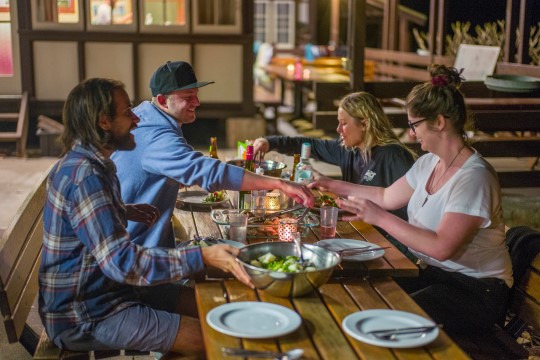 Mum's Home Cooking
Let's face it - NO ONE cooks like mum! Missing your mumma's cuisine? Let us look after you and spoil you with an amazing homelike feast for only $8 :)
- Plus the icing on the cake: delicious crepes for dessert most nights!
When:
Mondays, Thursdays, Saturdays, Sundays from 7pm
Things to do in 1770
Take a walk-through pristine rainforest and take in the spectacular views from a hilltop lookout.
Head down to the Agnes Water Museum with entry being just $3 it's a bargain to learn about the history of captain cooks landing.
Sunset & Sunrise. 1770 is famous for wonderful sunsets and is only one of four places on the East Coast of Australia where you can watch the sun rise and set over the ocean.
Agnes Water Main Beach, Queensland's most northern surf break with direct beach access. Clear blue water perfect for swimming, snorkelling and sunbathing, all-year round.