Kalbarri YHA
Kalbarri has pristine beaches, challenging surf, kayaking, great fishing and horse back riding through the river! Best of all, you can hike down the breathtaking Murchison Gorges in Kalbarri National Park. Check out Z Bend Gorge, The Loop and Nature's Window. Not to forget the stunning Coastal Cliffs including Red Bluff. Ask for advice at our tour booking desk. There are activities to suit all ages and fitness levels.

There's a weekly pool competition, karaoke & live entertainment.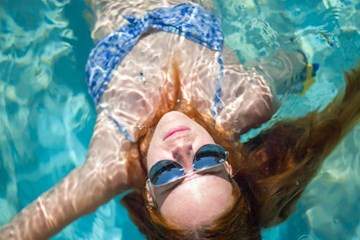 FREE - Go swimming
No need to leave the hostel to cool down, just jump into our pool!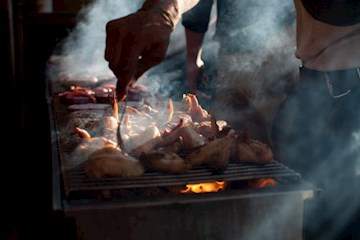 FREE - BBQ
We've got your lunch or dinner solution right here: you and your mates cooking on our BBQ - win!
Kalbarri
Visit Murchison River. It's ideal for fishing, swimming, canoeing and kayaking as well as relaxing on it's sandy shores.
Hit the beach. Whether you want to surf, swim, fish or spot marine wildlife, Kalbarri has a beach for you.
Go hiking. Kalbarri township is located on the edge of Kalbarri National Park and it has a multitude of fantastic hiking trails for people of all levels of fitness.
Feed the Pelicans. Every morning at 8:45 am volunteers feed the pelicans on the foreshore across from the caravan park. A fun and educational experience!