10 reasons to visit Port Elliot from Adelaide
So you've ticked off the bright lights of Radelaide, huh? It's time to keep those good decisions rolling and make a beeline for Port Elliot. It's the most charming, fun-filled beach town you've never heard of…and it's just over an hour's drive from big, bustling Adelaide.
The entire town is a postcard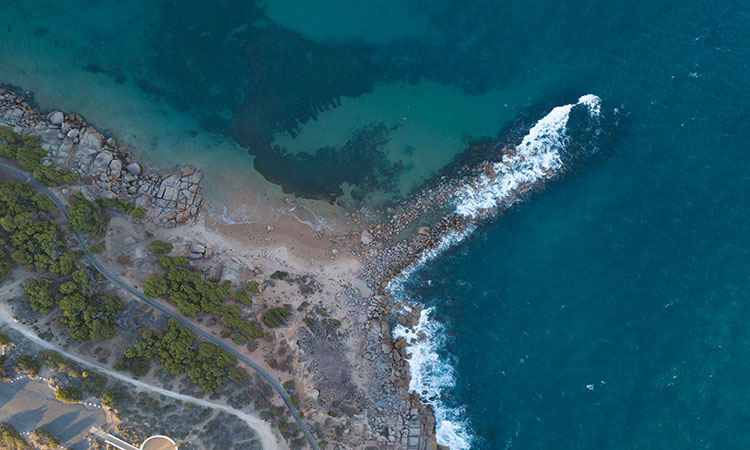 The beating heart of the breathtaking Fleurieu Peninsula, Port Elliot will go down as one of the most visually gorgeous towns you've ever laid eyes on. It's a photographer's paradise, a sprawling array of majestic, historic sandstone buildings surrounded by magnificent Norfolk Island pines. This charming country town began life in the 1850s as a shipping port, but today, Port Elliot is the go-to destination for every in-the-know South Australian looking for a relaxing seaside getaway worlds away, yet just outside of Adelaide. Golden sand, picture-perfect jetties, cafes serving up the freshest produce, scenic walks, expansive lookouts, quaint antique stores, fashionable beachy boutiques and more, you couldn't hope for anything more from your Fleurieu Peninsula getaway. Carry around a portable charger, you won't be able to resist snapping photos of anything and everything, providing you with a stockpile of #flashbackfriday posts for months to come.
It's home to one of the most famous bakeries in the country
View this post on Instagram
Okay, you might find it strange that a bakery is one of the top things to do in a town, but hear us out! Port Elliot Bakery is renowned across Australia, with queues going out the door on the best of days. Established in the 1860s, the bakery has been around for almost as long as Port Elliot itself with the founding family having baked on the site for over 60 years. Today, it is still a family-run establishment, with the original wood-fired oven still in place. Could it be the timeless apparatus that's the secret to the bakery's success? We don't know, but what we do know is, everything on the menu is incredible, from the famous steak pies and golden pasties, to the mouth-watering finger buns. Fresh produce is used daily and everything is baked exclusively on premises. There's nothing quite like a country bakery, and Port Elliot does it better than anyone. Is queueing up for food worth it 99% of the time? Nah. Is it worth it for Port Elliot Bakery? Yes, yes, and yes. Don't miss it!
The beaches are nothing short of dazzling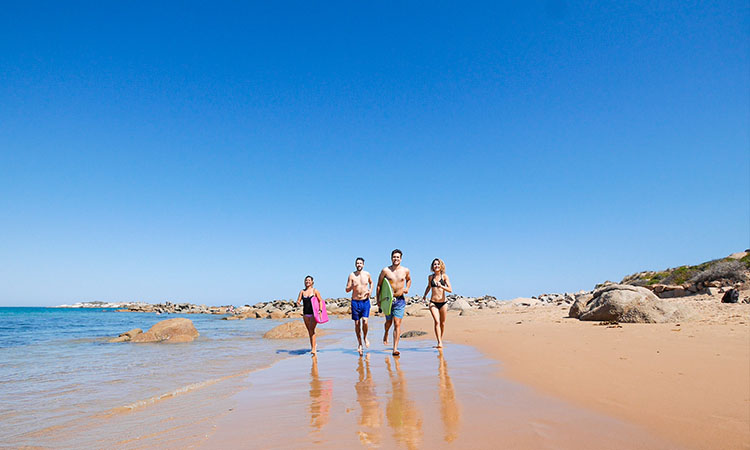 This is what you came for, a genuinely relaxing beachside break, where you can forget the world for a while, flop out on golden sand and breathe in lungfuls of fresh, salty air. If there's one thing Port Elliot does better than anyone, it's beaches, and you're spoilt for choice! Take a few short steps outside your digs at YHA Port Elliot and your little toes will reach the warm sand of Port Elliot Beach, the most famous beach in town perfect for surfing, swimming, kayaking or just vegeing! If giant sand dunes, dolphin and whale spotting and epic surf sounds like your cup of tea, head to the slightly longer and slightly less busy Boomer Beach, just don't swim there! For adventurers who love poking around in rockpools, check out Crockery Bay, you might also catch a beauty here if you're into fishing! Whatever water adventure tickles your fancy, Port Elliot has you covered. It certainly helps that you'll be falling asleep to the sound of crashing waves every night.
The sunsets will rock your world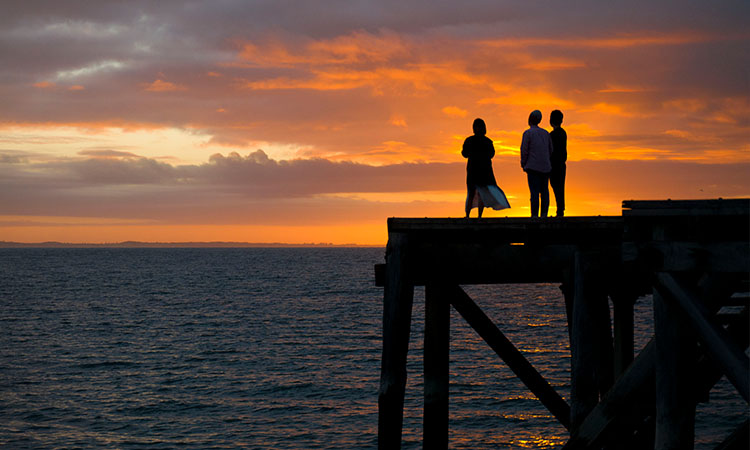 Sometimes, you just have to let photos speak for themselves. Seeing the sunset from the Port Elliot jetty is an absolute must-have experience, worthy of a higher billing on your Instagram than just a story for people to flick past. The dramatic hues of orange and yellow illuminating the Southern Ocean and will leave you awestruck and warm your very soul. You'll be so mesmerised you'll think you can see right across to Antarctica. Another prime spot for sunset snapping? Well, you're sleeping in it! The famous balcony of YHA Port Elliot boasts 270 degree views of stunning Horseshoe Bay, and of course, is a great spot to enjoy the vivid colours from. Crawl out of bed with coffee or tea in tow and watch the sunrise, or if you're allergic to early mornings, pour yourself a glass of Barossa or McLaren Vale vino and watch the sun go down on another unforgettable day in the Fleurieu Peninsula. A slice of pure serenity - come on, you deserve this.
Explore Granite Island
View this post on Instagram
You've heard of Kangaroo Island, and you should most definitely visit - but haaaaaaave you met Granite Island? This island right next to Port Elliot's neighbour, Victor Harbor, packs a mighty punch for such a tiny land mass. There are no permanent residents, but it's a popular day trip for adventurous South Australians, particularly those who like wildlife, swimming, antiques and a general air of quaint, country charm. To arrive in style, be sure to try the horse-drawn tram from Victor Harbor, where you'll be pulled along by a dashingly handsome draft horse along the 630 metre causeway from the mainland to Granite Island. Most famously, Granite Island is home to a colony of adorable little penguins – you have the chance to see them in their natural habitat on guided dusk tours.
Wine. Need we say more?
View this post on Instagram
We're not talking about the Barossa Valley here, though again, that's definitely one not to miss! Somewhere between Port Elliot and Adelaide you'll find McLaren Vale, a criminally underrated wine region that specialises in crisp reds, and boasts a diverse array of cellar doors. Don't even get us started on the accompanying food, a significant number of world-class chefs live and work in the region, with talented local producers, fertile soils and a gorgeous backdrop at their disposal. Any eatery you visit will perfectly match your wine with delectable delicacies beyond your wildest dreams. Once you're fed and watered, you're free to stroll along the picture-perfect beaches, mull over the local art, peruse the markets and lose track of time along a scenic walking trail. So if you're staying a little longer in Port Elliot, don't miss the opportunity to explore this unique, truly unforgettable region.
Markets for days
View this post on Instagram
The Fleurieu Peninsula has established an incredible food scene to match its world-famous wines, and one of the best ways to experience it is by visiting the hip and tastefully bougie markets that have popped up all along the coast. Give the pub crawl a miss the night before and wake up bright an early for a market crawl, starting with Willunga Farmers Market, the first ever farmers market in South Australia. You'll find fresh fruit and veg straight from the gardens and gourmet delicacies brought to you direct from the kitchens of local, devoted foodies. On the third Saturday of every month, the Yankalilla Craft and Produce Market is a nostalgic taste of country life, with good old fashioned baked goods, secondhand books, old-timey record collections and farm fresh eggs ready for the buyin'. When the summer sun is out, Fridays after Five Aldinga is a must, the setting sun, live music, local food and booze and a load of locals in TGIF mode is a heady, irresistible combo. You won't be short of things to whip up in the kitchen with all the tasty goods you'll accumulate at these markets. See here for more!
Something for the adventurous souls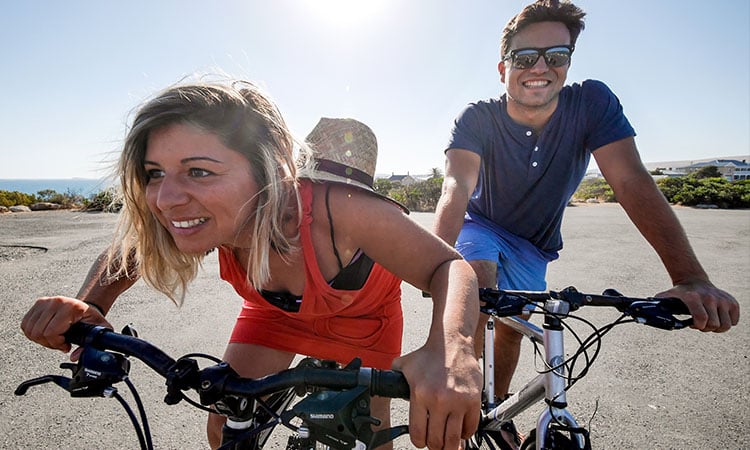 It's a laidback beach haven for sure, but if you want to spice things up a bit and get the blood pumping, don't think for a moment there isn't anything in the Fleurieu Peninsula for the adventurers at heart.The area is a water baby's paradise; wherever there's a stretch of blue, there's a high chance you'll be able to do one or more of surfing, sailing, fishing, jet-skiing, canoeing, swimming, wind-surfing, snorkelling or scuba diving. For bushwalkers, for every gentle walk there's more steep slopes designed to challenge you and dazzle you with some up-close-and-personal nature encounters. Port Elliot is easily explorable by bike, whether you want a nice easy scenic ride or a full on trail trek, you're covered. Fancy hot air ballooning? Take a ride from nearby town Strathalbyn and enjoy a dreamy float over the Peninsula. If you really need an adrenaline rush, have a gander at one of the best coastal skydives in the country, Middleton Beach Skydive. Not only will you get the most incredible views of Goolwa, Middleton, Port Elliot, Victor Harbor and Murray Mouth, you may even spot a whale if you jump at the right time!
Southern ocean drive
View this post on Instagram
Once you've made the absolute most of everything the incredible town of Port Elliot has to offer, you're already in the perfect launch pad to explore even more of South Australia's south coast. Hop behind the wheel to take on one of South Australia's best road trips, the Southern Ocean Drive. You'll pass through Mount Gambier to see the Blue Lake, Umpherston Sinkhole and Piccaninnie Ponds, and you'll have the chance to squeeze in even more wines at the cellar doors in Coonawarra. If you haven't already, you get to explore ultra-cool Victor Harbor, the Byron Bay of South Australia! Explore the Naracoorte Caves, gorge on cheese at the Meningie Cheese Factory and before you know it you'll be in the magical paradise of Kangaroo Island, with its picturesque beaches, gorgeous landmarks and incredible wildlife encounters. If you do the trip in its entirety, it ends up back in Adelaide; a scenic and fun way to get back to the city to catch your next flight!
Stay in a heritage beach house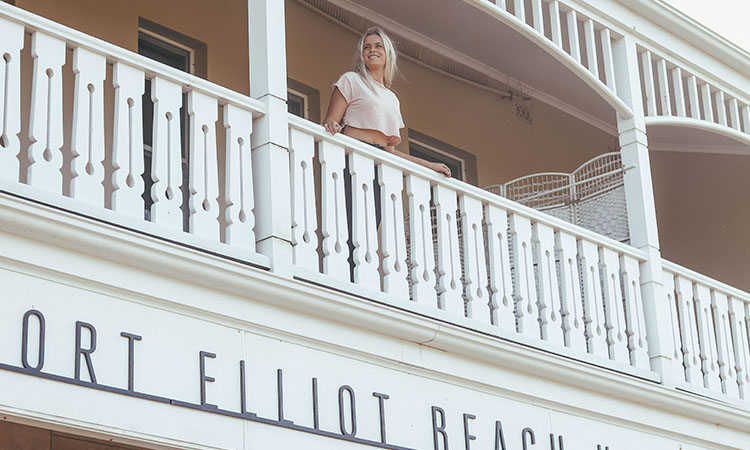 YHA Port Elliot is the premier budget accommodation option on the Fleurieu Peninsula, an historical boutique beach house with priceless views of the Southern Ocean. A few steps away from the warm sands of Port Elliot beach, YHA Port Elliot is the ideal base to discover everything Port Elliot and beyond has to offer. Explore by day and by night fall asleep to the sound of the ocean in a multi-share room or one of our luxe private rooms. Can't lose!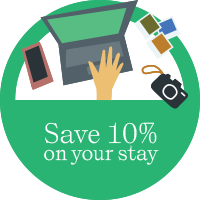 Book direct and save
By booking direct with MyYHA you'll receive our exclusive discounted rates. Sign up or login to get 10% off at select properties.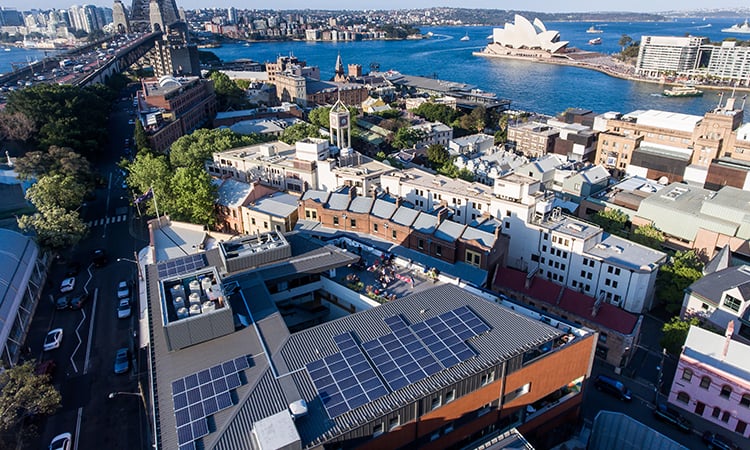 Sustainability at YHA
Properties across our network feature energy-efficient and water-saving features like solar panels, rainwater tanks and recycling facilities.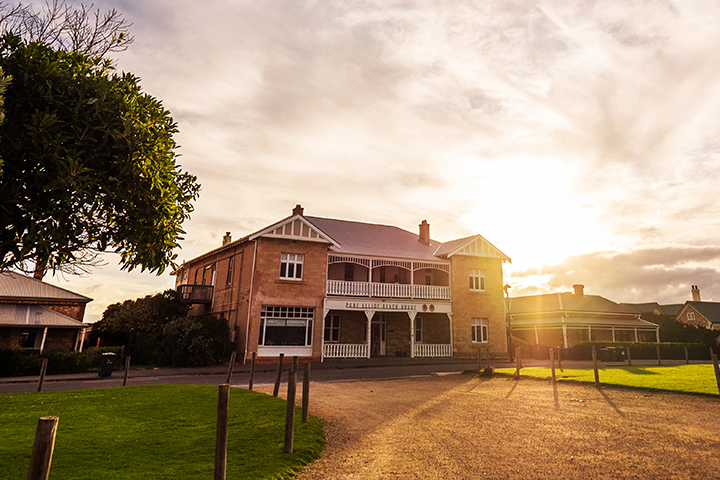 YHA Port Elliot
Located in a breezy, historic building and overlooking the calm waters of Horseshoe Bay on the Fleurieu Peninsula, YHA Port Elliot offers beautiful beach adjacent accommodation.