20 fun facts about quokkas, complete with adorable photos
They're the happiest animal in the world and there's only one place in the world you can see them - Australia! Before you book your tickets to Rottnest Island (and your accommodation at YHA Fremantle Prison, of course), educate yourself on everything you need to know about these cheeky critters...and enjoy some heart-warming photos while you're at it.
They're bigger than you think
Quokkas look teeny tiny in photos, but they're actually roughly the size of a small cat – especially when they get on their hind legs and have a biiiig streeeetch!
View this post on Instagram
The island is named after them
Quokkas are such show-stealers, their entire home is named after them! Dutch captain Willem de Vlanmigh named the island 'Rat's Nest Island' in 1696, after mistaking the quokkas for giant rats!
They get around like kangaroos
Like their kangaroo relatives, quokkas move around by hopping and bounding, or moving forward using their hands.
View this post on Instagram
But, they can also climb trees
You mainly see quokkas on the ground, but unlike their bigger 'roo cousins, quokkas can climb trees if they need to – with heights of up to 2 metres! Mainly, they do it to get food.
View this post on Instagram
They can survive a long time without food and water
Quokkas store fat in their chubby lil' tails as a means of surviving when food supplies are low, and they can also go months without water.
They swallow food whole, then they regurgitate it and eat it again!
It sounds pretty gross, but this allows them to absorb the nutrients of their food better. And honestly? They're still adorable.
They are peaceful with each other
Unlike their boxing kangaroo relatives, quokkas are not territorial and are very happy to share space, food and shelter!
View this post on Instagram
Quokka mums have no more than two offspring a year
Quokka mothers will have no more than two babies a year – though one is more common. They reach maturity at about one and a half to two years of age, and the average lifespan is 10 years. They survive longer in captivity.
View this post on Instagram
They annoy locals!
We know, it's impossible to imagine these little angels annoying anyone – but there's so many on Rottnest Island, they've been known to wander into restaurants and shops and have to be shooed away!
View this post on Instagram
They are most active at night
Quokkas are nocturnal and spend most of the day sleeping and resting, but are also active during the day.
Don't touch!
We know how tempting it is to reach out and pet the cute, friendly critters, but touching the quokkas is strictly prohibited as it could make you both sick. You can be fined $150 on the spot for doing so – so look, love, but don't touch!
They aren't completely harmless
Though quokkas are generally gentle and sweet, remember they're still a wild animal – they have sharp claws and teeth they will use against you if they feel threatened! Keep a safe distance and remember… no touching!
View this post on Instagram
They're happy to see you… but mainly for food
These guys are clever – they've worked out how much people love them so now hang around hotels and campsites. But remember, you're not to feed a quokka under any circumstances – fines of $150 and further penalties apply.
View this post on Instagram
They like to watch you!
Humans make great entertainment for these guys – they have been known to follow you around if they take a liking to you!
They may not actually be smiling, but...
Though they're known as the happiest animal on earth, their "smiles" are mainly due to the shape of their mouths, and they open them and stick their tongues out to keep cool! But, given their friendly nature, it's more than fair to convince ourselves they are in fact smiling at us.
View this post on Instagram
Their scientific name is setonix brachyurus
And the name "quokka" comes from the name given to them by the Aboriginal people living in south-west Western Australia. Whip it out at your next trivia night!
Celebrities love them!
People from all walks of life flock to Rottnest Island in the hopes of meeting a quokka – like rocker Pete Wentz, surfer Kelly Slater, tennis legend Roger Federer, actress Margot Robbie, actor Matt Damon and of course, Aussie treasure Chris Hemsworth.
Want a quokka selfie? Keep a respectful distance
We know it's a faux pas of travelling, but if you want the perfect quokka selfie, don't be tempted to invade their space. Be sure to position yourself in a way that puts the little ground-bound marsupial firmly in the backdrop, with you a comfortable distance in front. Even better - investing in a selfie stick will help make your photos better while maintaining a respectful distance.
Quokkas are vulnerable
Not exactly a "fun" fact, but it's important to know when visiting the quokkas that they are a vulnerable species. This is why you must not touch, feed them or interfere with them in any way – we want to ensure these adorable guys prosper for decades to come!
You can find out more about quokkas and how to protect them on the Rottnest Island website.
You can help quokkas... by eating them
Not real quokkas, of course! But the Margaret River Chocolate Co sells Chokka the Quokka - a very tasty-looking chocolate quokka. Profits help raise funds for conservation and research projects, so you can eat chocolate and save the real quokkas.
View this post on Instagram
Ready to meet the quokkas?
Book your stay at YHA Fremantle Prison and reception will help you organise your ferry to Rottnest Island. You can explore by bike or on foot - whatever you choose, you're guaranteed an unforgettable day of secret beaches, breathtaking walks and of course, quokkas galore!

Image: Tourism Australia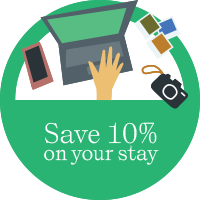 Book direct and save
By booking direct with MyYHA you'll receive our exclusive discounted rates. Sign up or login to get 10% off at select properties.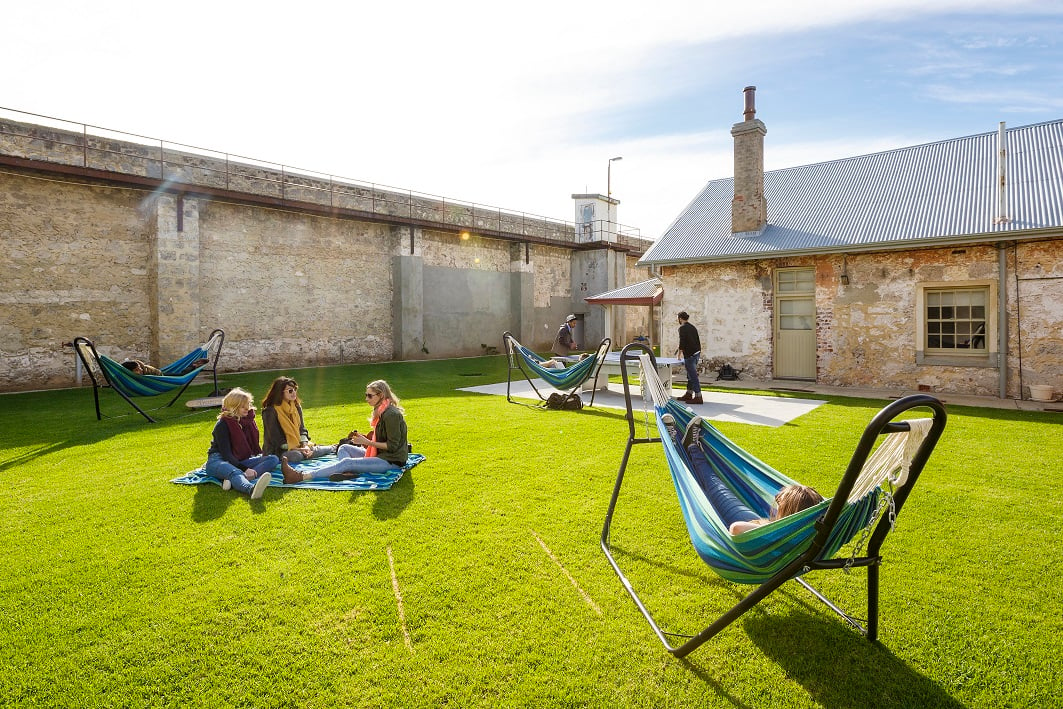 YHA Fremantle Prison
Part experience, part accommodation, spend a night behind bars at the UNESCO-listed YHA Fremantle Prison – a one-of-a-kind piece of convict history.