20 Things Only Teachers Understand
You're overworked, underappreciated, exhausted and find yourself in lots of bizarre situations your non-teacher friends would never find themselves in at work. You're not alone! Here are 20 things that anybody who isn't a teacher could never hope to understand...
1. YOU HAVE A GO-TO ANSWER IN THIS RARE EVENT.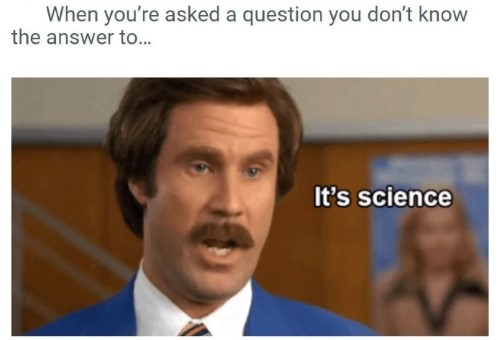 Credit: Fusion Year Books
2. YOU WILL NEVER KNOW HOW IT FEELS TO PINCH OFFICE SUPPLIES FROM WORK, BECAUSE OF THIS.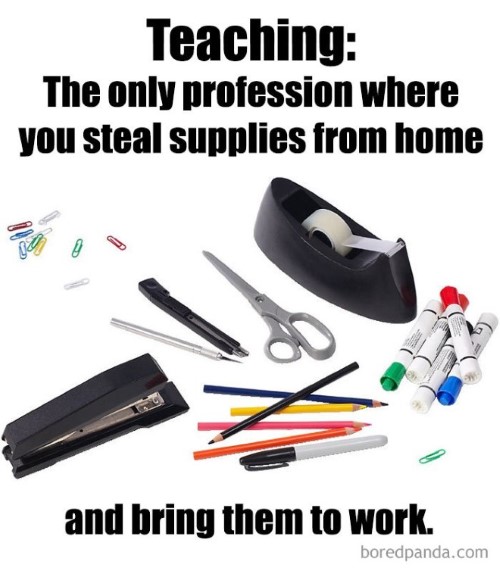 3. YOU'VE DEVELOPED A VERY SINGULAR SET OF SKILLS...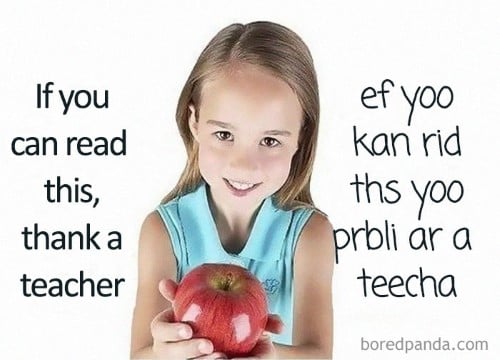 4. ...THAT YOUR NON-TEACHER FRIENDS WILL NEVER HAVE...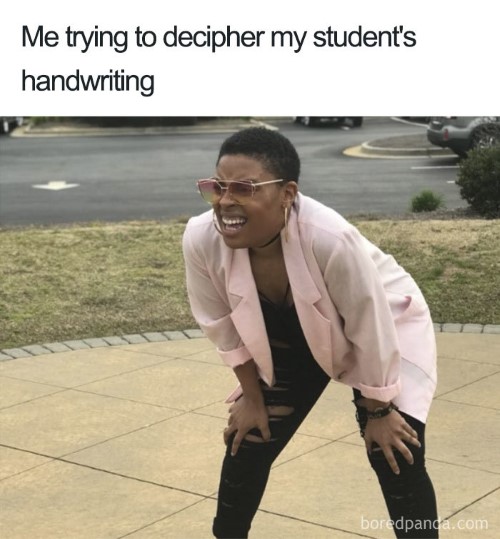 5. ...SKILLS YOU DIDN'T THINK YOU'D NEED, EVER!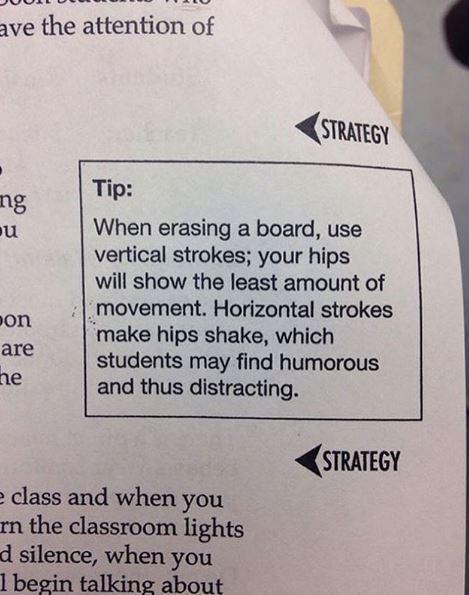 Credit: @daily_teacher_memes
6. WEEKENDS ARE AN UNKNOWN CONCEPT TO YOU...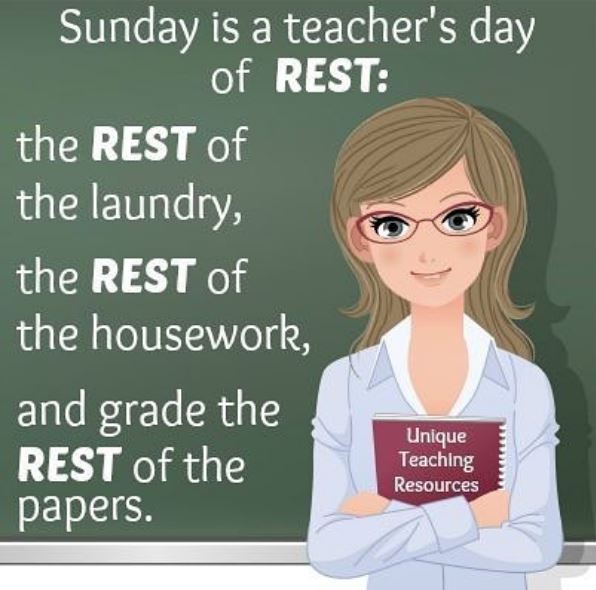 Credit: @daily_teacher_memes
7. ...YET PEOPLE STILL GIVE YOU A HARD TIME FOR HAVING SUMMERS OFF.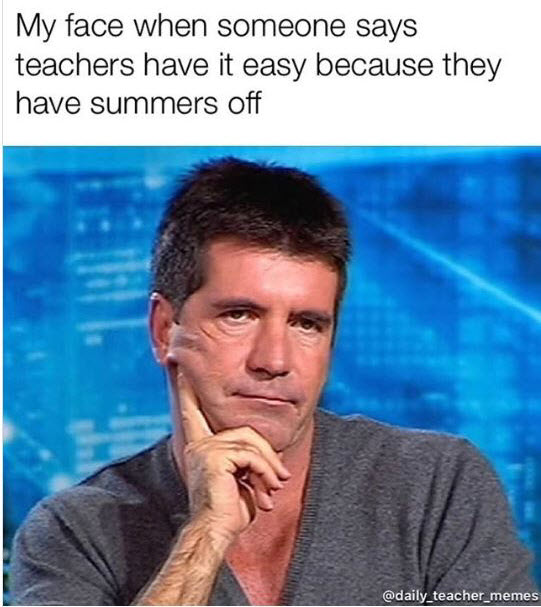 8. BUT OH, HOW YOU LOOK FORWARD TO THE SUMMER!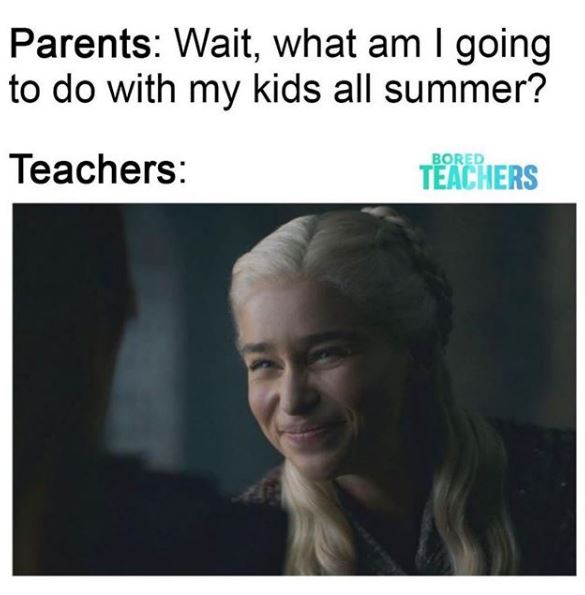 9. EVEN THOUGH YOU'RE NOT EXACTLY DROWNING IN DISPOSABLE INCOME...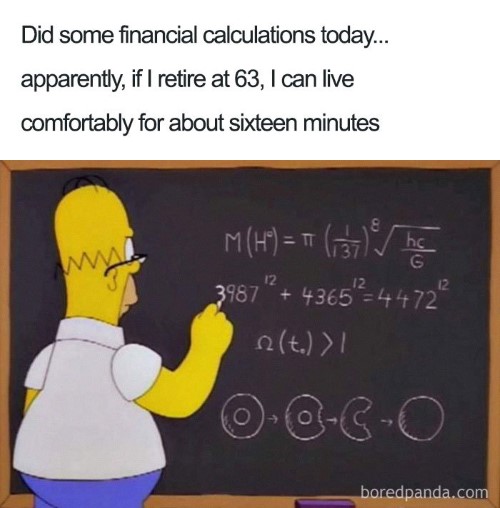 10. ...AND YOU'RE NOT ALWAYS INCLUDED IN DECISIONS THAT AFFECT YOU.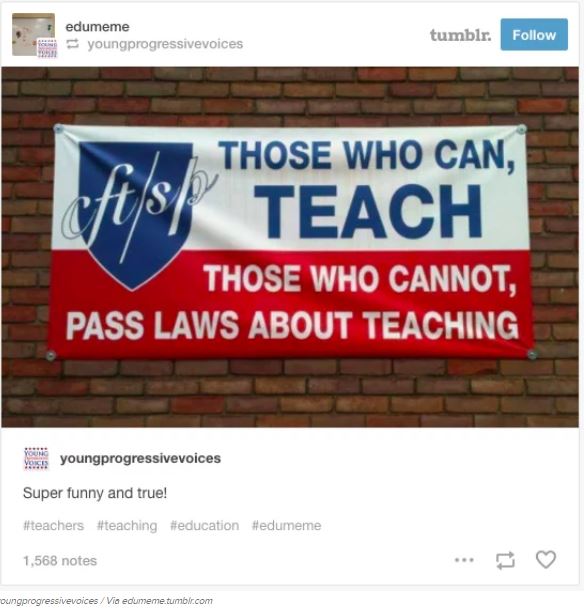 11. BUT IN THE RARE EVENT YOUR EFFORTS ARE APPRECIATED, IT FEELS PRETTY GOOD.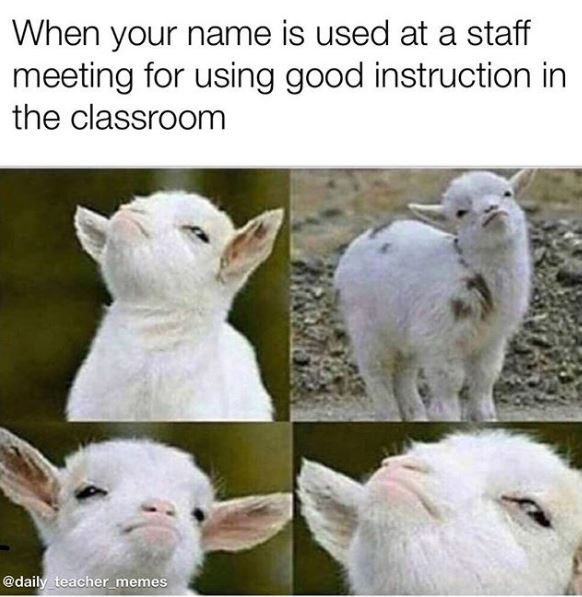 12. YOUR CLASSROOM IS YOUR KINGDOM, AND NOBODY GETS TO LEAVE UNTIL YOU'RE READY!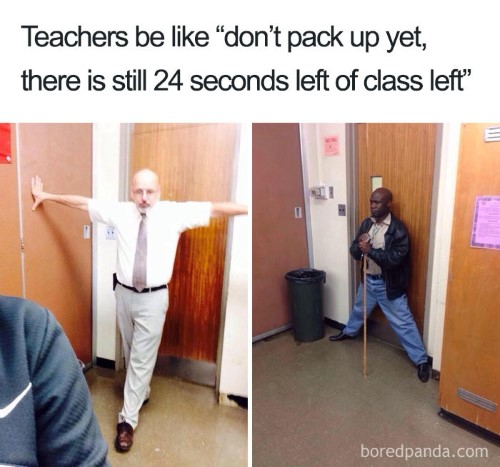 13. AND YOU'RE EXTREMELY FAMILIAR WITH THIS DILEMMA.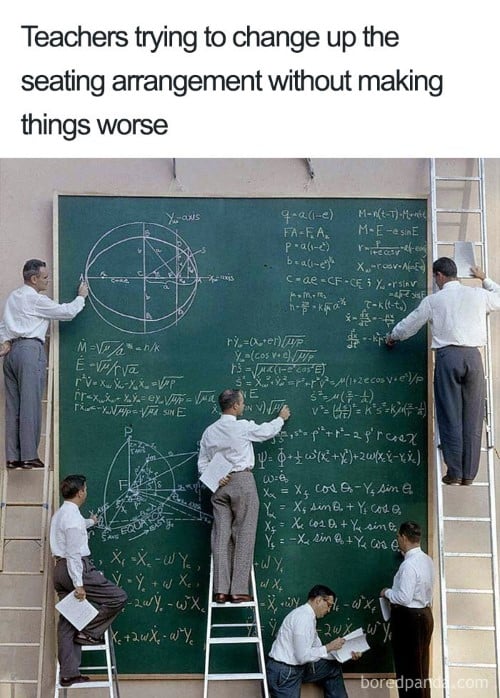 14. YOU KNOW THAT THERE ARE
ALWAYS

QUESTIONS.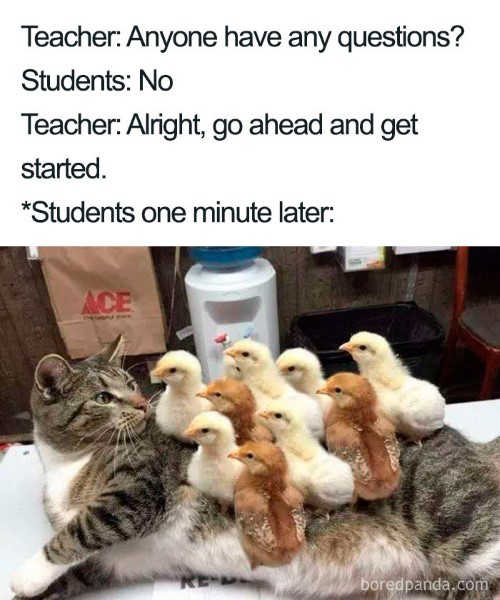 15. AND DEALING WITH KIDS WHO THINK THEIR MUM KNOWS THE CURRICULUM BETTER THAN YOU DO, NEVER GETS LESS ANNOYING.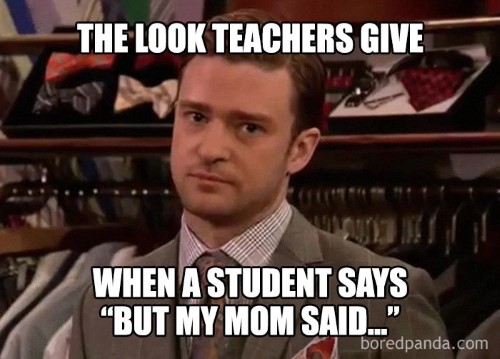 16. YEP, YOU'VE SEEN YOUR FAIR SHARE OF PROBLEM STUDENTS, WHICH MEANS...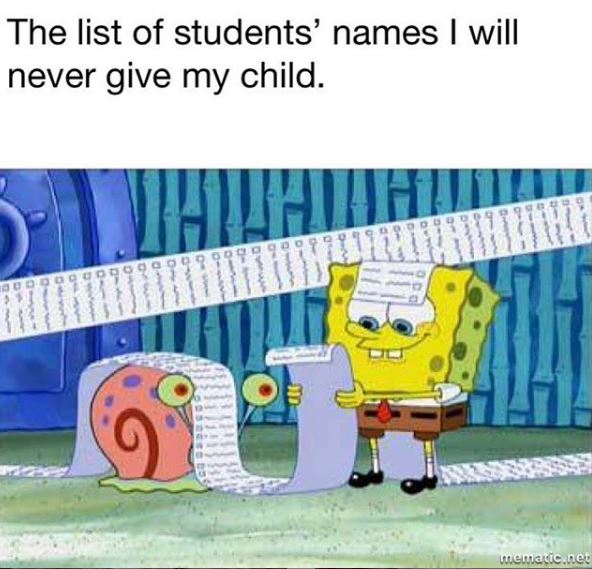 17. ...AND ALSO SOME OF THIS.

18. BUT IN SPITE OF YOUR STUDENTS BEING RESPONSIBLE FOR A MIGRAINE OR TWO, THEY CAN BE PRETTY HILARIOUS.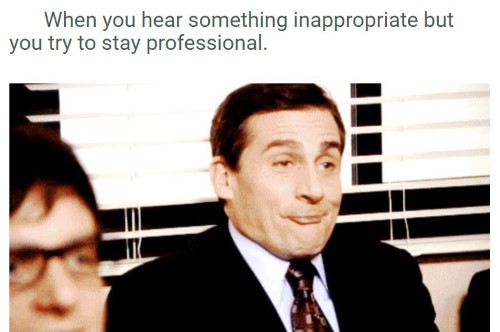 Credit: Fusion Year Books
19. AND EVEN THOUGH THERE'S SOME TOUGH TIMES, YOU ABSOLUTELY LOVE WHAT YOU DO.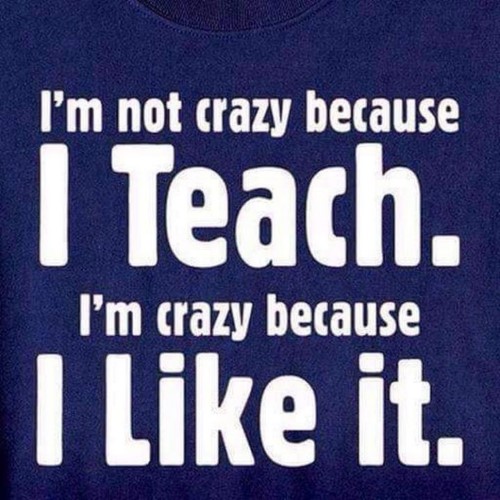 20. AND YOU WOULD SAY THE SAME THING TO EVERY FUTURE TEACHER!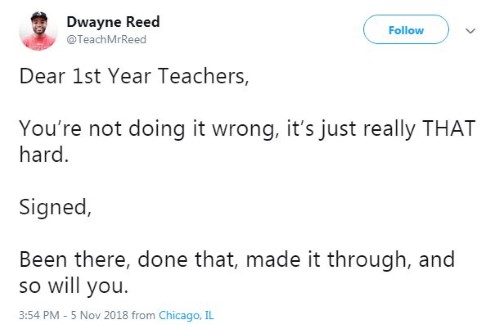 DID YOU KNOW? AT YHA AUSTRALIA, WE CAN HELP MAKE YOUR LIFE AS A TEACHER JUST A LITTLE BIT EASIER.
We welcome thousands of school groups every year, providing secure, clean, and affordable accommodation for groups as small as 10 and as large as 150.

YHA properties have excellent facilities for groups, such as expansive BBQ and common areas, catering options, rooms secured by key cards and lockers, and knowledgeable staff at dedicated travel desks who can take the hassle out of arranging your group's activities – ask your Groups Coordinator about which educational programs suit your students' needs.

Safety is paramount at YHA, and risk assessments are available for our properties, plus YHA staff are fully trained to handle emergency situations.
Allow us to plan your next school camp from start to finish, so you have time for more important things! Check out our Groups properties here.