7 tips for ethical travel photography
Thanks to smartphone cameras, it has never been easier to capture and share photos and videos of our adventures around the globe. But do you ever stop to consider the ethical implications of your holiday snaps? Mastering ethical photography is just one of many ways to be a more responsible traveller. Follow these tips, and you can snap away safe in the knowledge that your images will have a positive impact on your mates and followers as well as the people and places you're lucky enough to visit.

Image: Tourism and Events Queensland
Respect the rules
We've all experienced that deflating feeling of arriving at an epic attraction with our camera battery fully charged only to discover that photography is banned. But as frustrating as it may be to miss the shot, it's important to remember that the no-photos rule is likely in place for a good reason. Photography could pose a copyright issue, particularly if artwork is involved. Perhaps flash photography has the potential to damage an artwork or antiquity, and the venue has banned all photography to minimise the risk of someone accidentally using a flash. The rule might otherwise be in place for cultural reasons. Whatever the reason, save the image in your own personal memory bank instead.
Let kids be kids
Would you photograph someone else's child in your own country? No way, right? The same ethical considerations apply to photographing children in other countries – as international child protection non-profit ChildSafe Movement explains it: children are not tourist attractions. If you're particularly motivated to photograph a little person on your travels, seeking consent from both the child and their parents, ideally after establishing a relationship with the family or community, is essential.

What if there's a language barrier or a parent isn't available? Neither are valid excuses. While you might not mean to cause any harm, there are various reasons why photographing kids can be problematic. For one, it can encourage children to beg for money from the tourists who snap their portraits, possibly as an alternative to attending school. Kids may also suffer psychological impacts from being photographed by tourists on a regular basis. Before you take the shot, ask yourself: does this photo exploit children? If you aren't sure, don't take the snap.

Consent is key
Taking photos of people in public places in most countries does not generally require permission (be sure to check – it's illegal in Saudi Arabia, for example), but it's polite to seek consent from people in your photos if you plan to feature them in your image. Simply making eye contact, smiling and raising your camera to indicate that you're about to take a photo will do. If the person indicates in some way that they are not comfortable being photographed, leave them be.

If you're planning to visit Indigenous communities or participate in Indigenous-led tours and experiences on your travels in Australia and beyond, seeking permission is particularly important, as photography may be restricted or banned for cultural reasons.
Think before you pay for portraits
Paying kids to take their photo is never a good idea, but the ethics of paying adults for portraits are not as clear-cut. While some pro photographers don't see an issue with paying people for their time, others claim that monetary transactions muddy the authenticity of travel photography.

Visitors to Havana, for example, may be surprised to discover that vibrantly dressed grandmothers do not actually sit around smoking Cuban cigars for fun – this iconic image of Cuba is typically staged for a fee, encouraging visitors to capture and share photos that do not represent the destination accurately. There's a valid argument that paying for a photo like this supports locals directly, but the real cost of your decision may be more complex.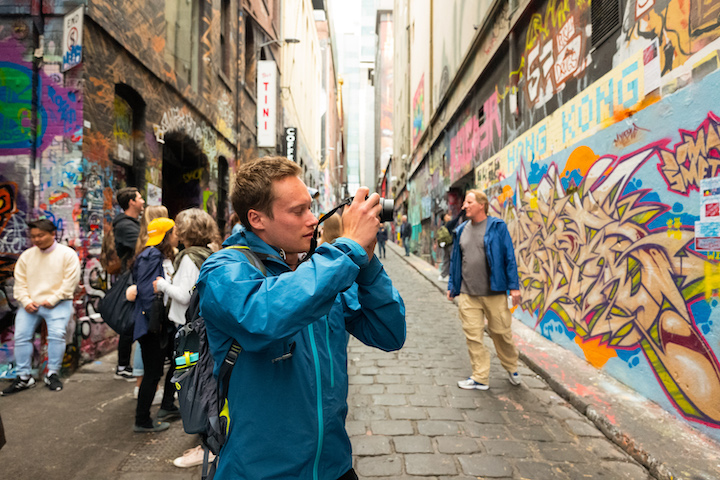 Share your portraits with your subjects
Having your photo taken is like sharing a piece of yourself, so when other people are kind enough to allow you to take their photo, it's only fair that you at least show them the photo in return, and ideally offer to share the file with them.
Consider the messages your photos may send
It's also important to consider what kind of impact your images may have on other people, especially if you plan to share them on social media where they may be viewed by a wide audience. Dozens of tourists around the world, for example, have tragically toppled from high places while taking selfies, often while imitating images they've seen online. It might look cool on your Instagram feed, but sharing the image could have a tragic ripple effect.

Animal welfare is another thing to think about, with experts such as World Animal Protection warning that the use of wildlife for human entertainment is linked with animal cruelty that's not always visible. Lion cubs at petting zoos (often described as sanctuaries), for example, are cruelly separated from their mothers to be used for tourism, and can typically never be returned to the wild. Sharing images of these activities sends a message that it's acceptable to harm wildlife for the 'gram.
Represent people and destinations fairly
Known as 'poverty porn', using photography to exploit people living in poor conditions to further a personal agenda (validation for volunteer work you may have completed on holiday, for example) sadly only helps to reinforce negative stereotypes. There's a fine line between poverty porn photography and social documentary photography, which aims to document living conditions around the world to inspire social change. Try to stay on the right side of that line by ensuring your intention is to inform without causing more damage to the people and places in your photos.
Words: Sarah Reid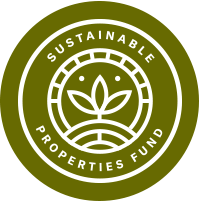 Help protect the environment
With a donation of $2, you can help fund sustainability projects to reduce the environmental footprints of both our properties and our travellers.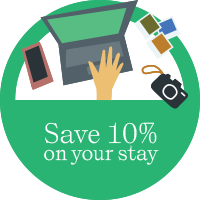 Book direct and save
By booking direct with MyYHA you'll receive our exclusive discounted rates. Sign up or login to get 10% off at select properties.
YHA and Sustainability
At YHA, the three pillars of sustainability – social, environmental and economic - are at the core of absolutely everything we do.