Discover Everest Base Camp
Mount Everest finds out that there ain't no mountain high enough to stop travellers with big climbing ambitions. By Jacinta Van Lint
Everest Base Camp. Harsh, desolate, and cold. The only thing breaking the grey and white rock and ice surrounds were brightly coloured Nepalese prayer flags flapping in the wind, and squat domed tents huddled together, waiting for climbers to return.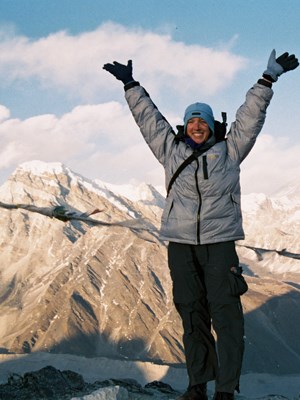 Although high on most walkers' ultimate trek list, most wouldn't head to Base Camp unassisted. But while many think it impossible to arrange, independent walking is a great way to go. About a third of the price of an organised tour, it offers liberation from the commercial trekking adventure crews, and their schedules, and provides the satisfaction that comes from arriving on your terms, powered by motivation.
My previous trekking experience was limited to five-day walks in the tame Australian bush, a drastic contrast to hiking up to eight hours to altitudes of 5,500 metres for 20 days. But my party of two was fit and confident, so we registered our walk in Kathmandu, bought a park pass, map and an open plane ticket to the mountains.
Probably the single most important consideration is altitude. Only a few days into the hike, ascending into the lively market town of Namche Bazaar, my brother Chris was showing symptoms of altitude sickness – headaches, dizziness, and nausea.
We were worried, but speaking to other walkers turned out to be the best remedy. Experienced trekkers explained that nearly everyone can adjust to the altitude; it just takes longer for some. The best thing to do was to stay put until the symptoms subside, and eat lots of garlic soup, reputedly a cure. So we explored the village – topping up on supplies at the marketplace and making trips to the highest bakery in the world.
Chris' altitude sickness dictated our progress – a luxury we couldn't afford on a fixed schedule (even with days set aside for acclimatisation). We ran into a lonely New Zealander, who had left his group and was heading down, unable to adjust as quickly as the timeline dictated, while others trekked on while ill, their pre-booked flights and holiday spurring them on dangerously.
Trekking independently gave us freedom to choose our own paths, all of which were clearly marked and well used. On a whim we followed an alternate track to Gokyo, and this lesser-known route turned out to be the hike's great pleasure, partly because of its tranquillity and partly because of its rugged beauty, with deep blue lakes providing a stark contrast to the harsh monochrome surrounds.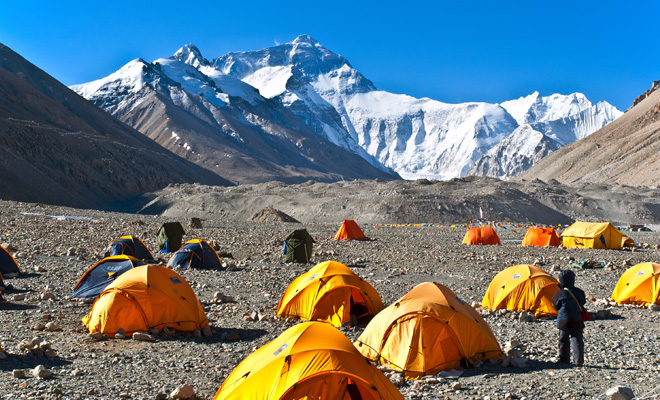 It's the convenient, friendly and cheap teahouses dotted like stepping stones all the way to Base Camp that make independent trekking in Nepal, especially in the Everest region, so easy. What joy not to carry a tent, cooking gear, and food up to 5,500m. Although we walked in spring we still encountered below freezing temperatures, so needed layered clothing, an outer shell for bad weather, a good sleeping bag, snacks for fast energy, and a down jacket to snuggle into at night. Teahouses provided everything else, even extra blankets on nights when snow dusted the path.
Evenings were spent around the central dung-fuelled heater, slurping Sherpa stew (a comforting noodle and vegetable soup) and chatting to other hikers, sharing advice, stories and war wounds. As the trek is a magnet for outdoor enthusiasts, we met some amazing characters, from spirited young backpackers on their first solid hike to experienced mountaineers on their way to Base Camp to attempt the ultimate challenge.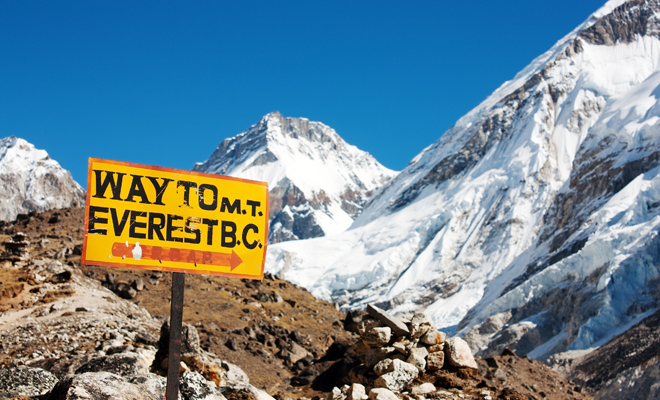 Hostelling International Youth Hostels in Nepal offer comfortable and affordable accommodation for the modern traveler of any age. Like all HI Hostels, Nepal hostel standards and quality are taken very seriously and bring you to the heart of this fascinating country nestled between China and India. You can be sure of a warm welcome and a fantastic experience.
Start your Nepalese adventure with a stop at Kathmandu hostel to soak up the exhilarating capital and its cultural heritage; discover hidden temples; wonder at tiny workshops unchanged since the Middle Ages; and if you dare, head to Everest.