Adelaide - Cool Capital
Cool Capital
The people of Adelaide have been keeping a little secret all to themselves, but it would appear the word is spreading and it's time to let the cat out of the bag – Adelaide is cool.
Not in a snobby "we're too good for you" kind of way. Far from it. Adelaide is often cited as one of the friendliest cities in the world. A city where people go out of their way to help a lost visitor with a map, look a stranger in the eye and say hello or teach a newcomer the rules to AFL football.
No, we're talking the kind of cool that comes from having the world's only green belt of parks that wrap the entire city, free bike hire for everyone, the largest selection of food trucks in the country, the must-visit Adelaide Central Market jam packed with local produce and food from around the world and the expanding and cool 'small bar' scene.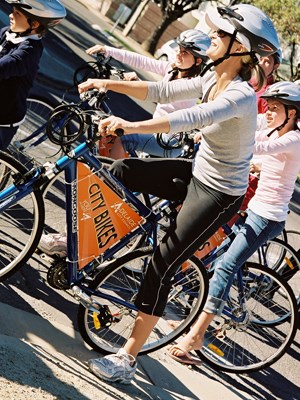 And the best thing about Adelaide, it's easy!
When Colonel William Light founded Adelaide in 1836, he had a simple plan: a one square mile city centre and lots of open space. He laid out the streets in a grid, surrounded by a ring of what are now State Heritage Listed parklands. The Adelaide Parklands were designed to be the 'lungs of the city' and now Adelaide is the only city in the world to be completely surrounded by parklands. Totalling 7.6 square kilometres in green space, compared in size to London's Hyde Park at 2.53 and New York's Central Park at 3.41 square kilometres - now that's cool.
And speaking of cool. The very generous free bike hire* scheme in Adelaide is an initiative of the Adelaide City Council to help create a cleaner, greener city. They have thousands of free bikes for everyone to hire, every day. Cycling is the perfect way to get to know the city and beyond with an abundance of bike dedicated trails around the parklands and throughout the city, and a distinct lack of hills makes the pedalling a breeze. If you prefer to watch someone else do the cycling, don't miss January's Tour Down Under – first stop of the world's annual cycling calendar. An Aussie flavoured Tour de France.
Food, Bikes And Bars
1. Food Trucks
Adelaide City Council Mobile Food Vendors
Fork on the Road event
2. Free Bikes
There are nine handy hire locations in the city and all you need to bring is a valid driver's licence, passport or Australian proof of age card. Your ID will be held as a deposit for the duration of the hire and will be given back to you when you return the bike to where you hired it.
Adelaide is a wonderful city to explore by bike, a full list of free hire locations can be found.
3. Small Bars
Try out these great new small bars:
Cantina Sociale
Udaberri
Clever Little Tailor
Chihuahua Bar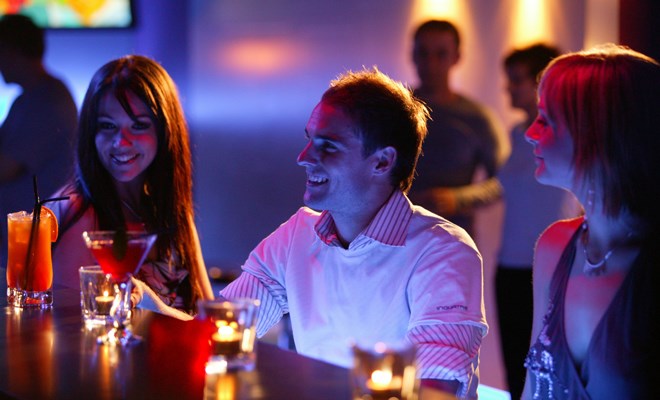 Whether by bicycle or foot, exploring Adelaide's streets and laneways is a little like a treasure hunt. Uncover a local Adelaide delicacy in the historic Adelaide Central Markets where the buzz is happening Tuesday through to Saturday but especially on Friday nights when a shopping expedition turns into a meal and a great people-watching exercise.
Stumbling upon one of Adelaide's very popular food trucks is a sure way to unveil a gem. Offering a delicious variety of mobile food ranging from gourmet cuisine and nutritious juices to a shot of hot Italian coffee, these trucks, vans and carts can often be spotted in parks and laneways around the city. A monthly gathering of food trucks 'Fork on the Road' has become a popular way to experience multiple food truck experiences in one sitting. Little markets are also popping up everywhere with young designers, vintage collectors and local artists.
At the end of the day, when its time to sit back and reflect on your great finds in this special little place, cosy on in to one of the cool new wave of 'small bars' dotted around the city. Small bars are a recent phenomenon in Adelaide with old laws having recently been adjusted to accommodate these cosy, friendly and very individual little drinking holes with such offerings as wine straight from the barrel at Cantine Sociale, a Basque tapas experience at Udaberri and old world charm and new world boutique beers, ciders and wines at Clever Little Tailor. These bars a well worth the search and sure to put the cherry on your bejewelled cake of Adelaide.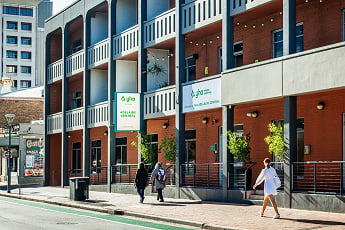 YHA Adelaide Central
Located in the heart of Adelaide, the chilled-out YHA Adelaide Central boasts spacious communal spaces & easy access to all the hotspots & events of South Australia's capital.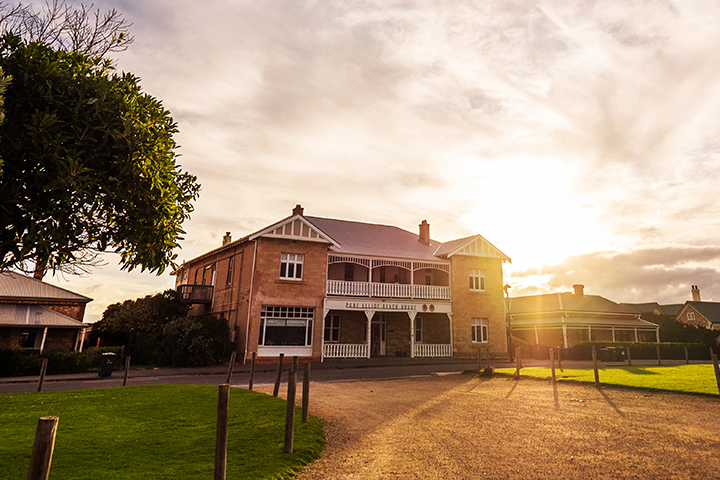 YHA Port Elliot
Located in a breezy, historic building and overlooking the calm waters of Horseshoe Bay on the Fleurieu Peninsula, YHA Port Elliot offers beautiful beach adjacent accommodation.