Adelaide Like A Local
Time Flies In The 20 Minute City
I am a born and bred Adelaide girl who has had a tendency to travel ever since I hit the ripe age of 18. After living in London, Vancouver, LA, and more locally Melbourne and Sydney, I was feeling out of touch with my home town and knew that it was time to rediscover the amazing city I grew up in.
If you are familiar with Adelaide, you might be aware that this city is not without its associations. The "20 minute city" would have to be my favourite as it only takes you 20 to drive from one end of town to the other. You may go for a beach swim at Brighton in the morning and discover the vineyards of Shaw & Smith winery in the Adelaide Hills a short time later.
Whether you are interested in the local fresh produce, wine regions, beaches, wildlife or nightlife, Adelaide really does have it all. And what's more, it is right on your doorstep a mere 20 minutes away drive. Now that is definitely worth discovering!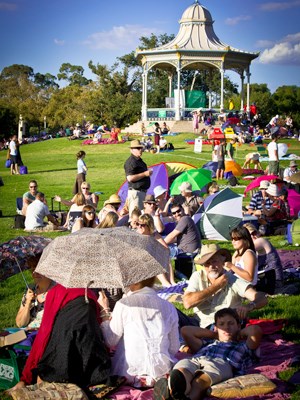 EMMA'S TIPS
ADELAIDE HILLS
The diversity of this city is undeniable. An example on which is Hahndorf, a town nestled in the Adelaide Hills and is the oldest surviving German village in Australia. It boasts some of the best schnitzel, not to mention the tradition beer and desserts.
WHERE TO EAT
Speaking of the diversity and food, one of my absolute favourite places to visit is the Adelaide Central Markets – located in the heart of the city. If you like a bustling vibe, I would suggest visiting on a Friday evening. The food courts are full of Asian cuisine that is so good you will want to come back for more. Outside of the food court is an abundance of fresh produce including world class wine, cheese, fruit, veg, coffee, and meat.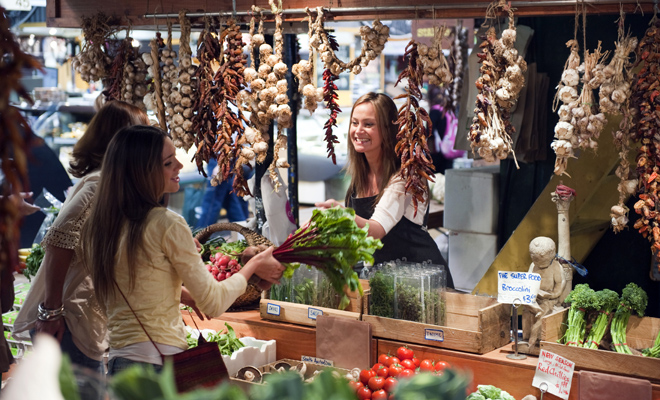 3.
NIGHTLIFE
The nightlife in Adelaide has really taken off in the last few years with countless boutique bars and clubs opening up around the city. For a relaxed drink on a warm evening, I would suggest the Belgium Beer Café (just off Rundle St) or The Exeter Hotel, which is a bit of an institution amongst Adelaide locals. In the West End, head to Leigh Street tagged as "Adelaide's cultural hub" with a multitude of new bars and cafes lining the pavement.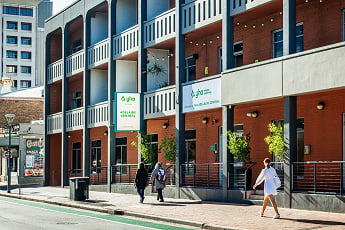 YHA Adelaide Central
Located in the heart of Adelaide, the chilled-out YHA Adelaide Central boasts spacious communal spaces & easy access to all the hotspots & events of South Australia's capital.