Australia's hottest street art hostels
These murals aren't your average coat of paint…
Byron Bay YHA
The refurbished Byron Bay YHA is a work of art in itself, but the highlight of its lush revamped pool area is this epic beach-themed mural by Sydney creative Mulga the Artist, featuring everything from a moustachioed pineapple to a surfing cockatoo.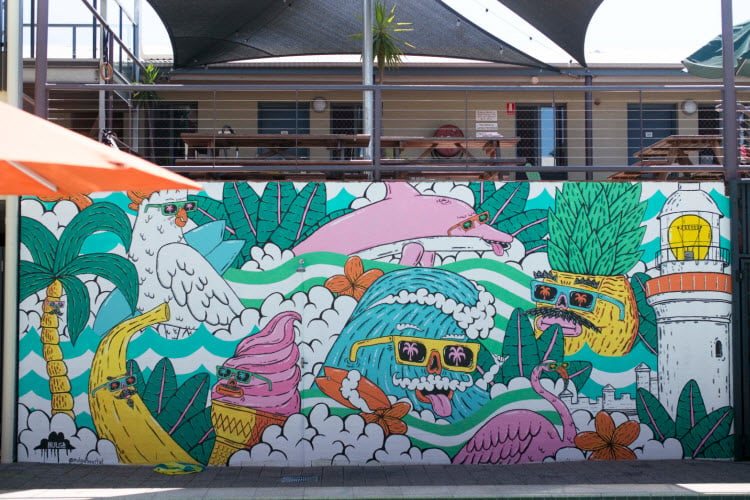 That's not Byron's only great wall – local artist Robert Moore welcomes guests to 'Paradise YHA' with a huge piece behind reception.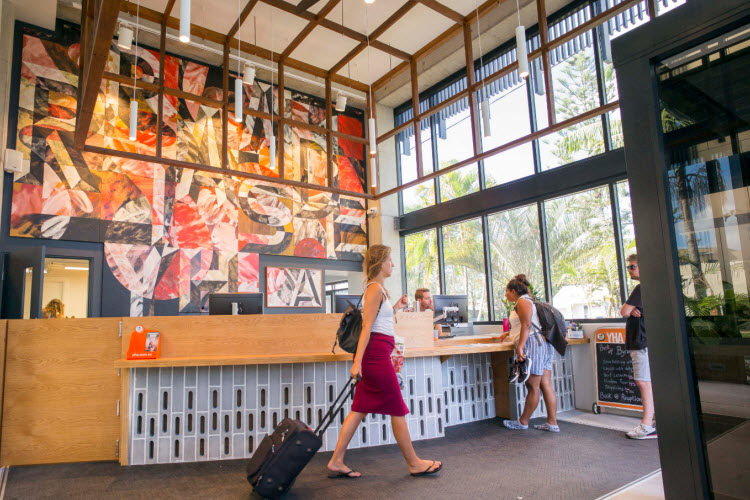 Sydney Central YHA
Mulga was a busy boy for YHA in 2018 – a few weeks before that Byron creation, he put the finishing touches on the massive facelift of Sydney Central YHA's trendy common areas with a mural spotlighting the seagull-loving Captain Allen Anchor Beard.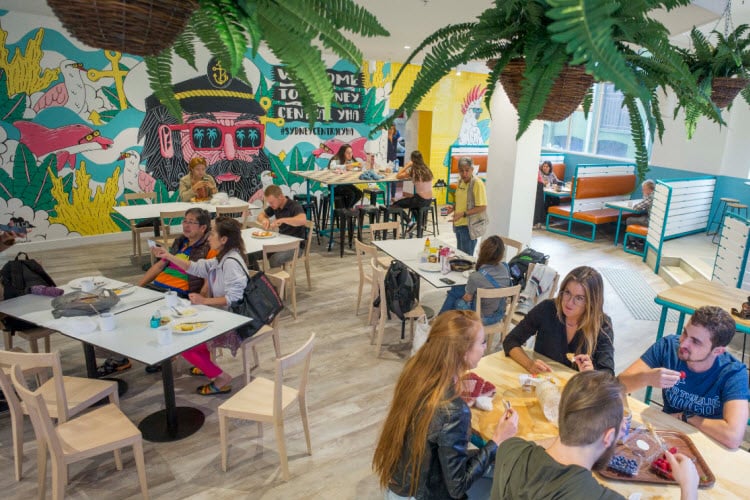 Adelaide Central YHA
A masterpiece by Vans the Omega is the centrepiece of the Adelaide Central Market, and one of the highlights of nearby Adelaide Central YHA, too. VTO spent three days completing the epic three-storey piece, a portrait of a local girl named 'Flower'.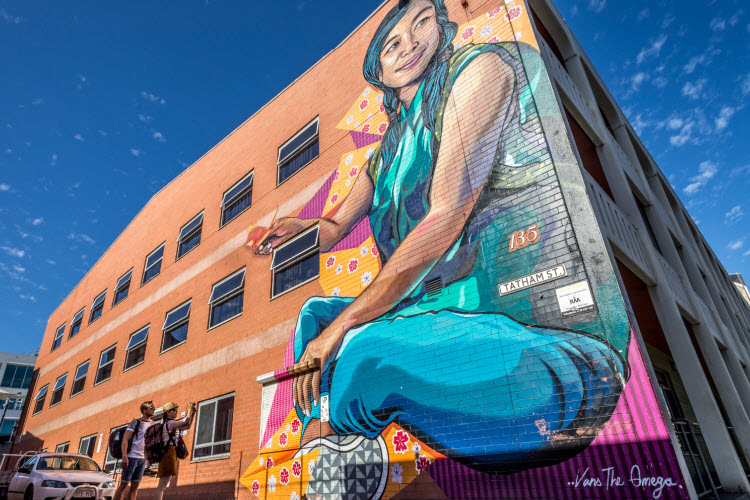 Brisbane City YHA
Drapl is one of Bris Vegas' most in-demand muralists and one of his pieces – a portrait of a girl with a frangipani in her hair – welcomes guests to the front courtyard of Brisbane City YHA.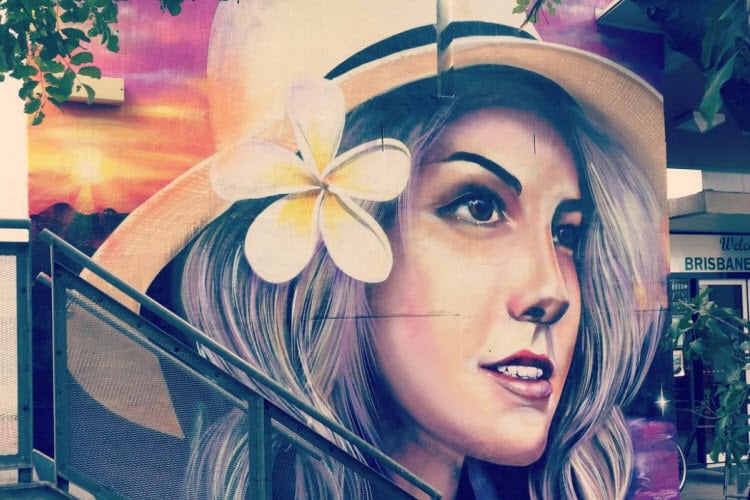 Newcastle Beach YHA
Descend into the depths of the deep blue sea as you follow the stairs into the kitchen, entering a world of sharks, dolphins, treasure chests and sunken ships. Texan artist Kegan Eastham also found room for two Newy icons above the waves: Nobbys Beach and the Pasha Bulker bulk liner that famously ran aground in 2007, not far from Newcastle Beach YHA.