Berlin - Capital Of Cool
With a vibrant underground music scene, countless hipster clubs, and an image that's so cool - it's easy to get lost in berlin. By Kristy Barratt
Kristy Barratt gets beneath the skin of Europe's coolest city.
It's 2am on a Friday night and I'm dancing amid hundreds of other revelers in Berlin's most famous club: the Berghain. I've just come face to face with Sven, one of the scariest bouncers in the world who sports long, slicked-back grey hair, barbed-wire facial tattoos and multiple piercings. Notorious for its super-strict door policy, the Berghain doormen turn away hundreds of keen clubbers every weekend for no reason at all. Luckily, I'm not one of them.
Once I'm inside, the ex-power-plant-turned-techno-temple is absolutely heaving. Epic music blares from the speakers, a flashing light show envelops partygoers and swing chairs dangle from the 30-metre high ceiling. I'm like a hyper child at Christmas; with multiple nooks and crannies to explore I don't know where to start. This is Berlin, in all its intoxicating glory.

Gaining or being refused entry to the Berghain, I'm told, is an unpredictable experience. It's quite like a trip to Berlin itself: you never know what to expect. The cool capital of Germany has been high on my travel hot list for years. On a three-month trip through Europe, it was one of the most talked-about destinations among my fellow backpackers.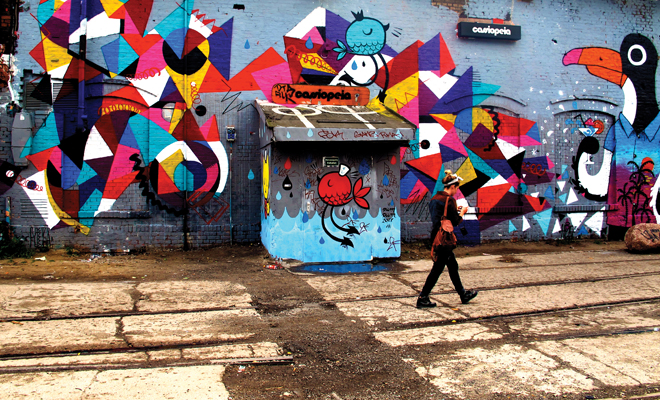 Having not visited the city, a pang of jealousy would wash over me as I'd listen to tales of Berlin's eclectic scene: cute boutiques, an intriguing history, funky retro-style bars, pretty parks, arty locals, and let's not forget, an offbeat, underground clubbing scene that's unsurpassed in the world.
Determined to find out what all the fuss is about, I plan a long weekend mini break to the city with four friends. We hop on an early plane from London and on arrival we're a little overwhelmed. Berlin is four times the size of Paris, which makes it one hell of a sprawling city. But don't let that put you off. With a well-connected transport system, it's easy to get around.
At first glance, Berlin is a heady mix of old and new. I'm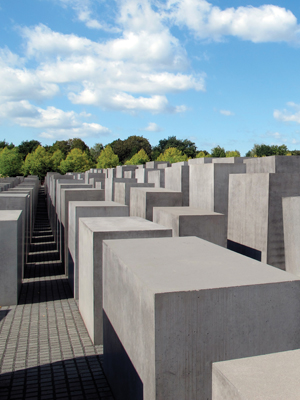 eminded of its gloomy, turbulent past by bullet-hole marked buildings – signs of how damaging World War II was to the city. Then there are various historical sights and attractions dotted throughout the city: the eerily quiet Holocaust Memorial; Checkpoint Charlie; and the East Side Gallery, the longest remaining part of the Berlin Wall displaying more than 100 works of beautifully inspiring art.
But nothing quite affects me like the Jewish Museum. This vast, all-encompassing space features interactive exhibitions inside an imposing architectural design. Hugely emotional and overwhelming, it's a place that every traveller should visit.

The 'old town' district of Mitte is where we find most of Berlin's major historical sights and luckily we manage to tag on to one of the city's free walking tours. It's a great way to get a closer insight into the city's bewildering 800-year history, and it's free, too, so you can't complain.
In stark contrast to Mitte is the alternative, trend-setting district of Kreuzberg. As the bohemian heart of Berlin, Kreuzberg teems with local Berliners, students, expats, artists and tourists. Here, Berlin's 'hipsters' sip coffee at quirky cafés, have picnics in the park, rummage local vintage shops for one-off second-hand finds, and bar-hop along Oranienstrasse – one of Kreuzberg's best streets for nightlife.
After a jam-packed day sightseeing we join in on the action. We take an afternoon stroll along charming Landwehr canal; grab some cheap beers from the local supermarket; and head to Görlitzer Park, Kreuzberg's top local hotspot, to watch the sun set. As we sit and people watch, we're totally mesmerised by the 'coolness' of this city. Fast forward 15 hours and I'd never have guessed I'd be walking out of the Berghain at 9am in the morning, after having one of the best nights of my life. But that's Berlin for you: totally unpredictable.