Best mountain biking trails in the Northern Territory
The Territory is sadly lacking in two very important things for mountain biking: Mountains, and people. Just as with living, the main options essentially consist of the Darwin area, Katherine and Alice Springs. Though the pickings are slim, there are nevertheless a few spots worth checking out for MTB fans who are dedicated enough, and there is recent word of large amounts of funding being invested in local mountain biking, which is slowly starting to show.

Image: Tourism NT/Helen Orr
Araluen Mountain Bike Trails & Telegraph Station Reserve (All Abilities)
The surrounds of Alice Springs have long been one of Aussie mountain biking's best kept secrets, with literally hundreds of kilometres of purpose-made cross country trails and dirt tracks snaking over ridgelines and rocky hills, all against the backdrop of the Alice's incredibly unique landscape. Even without the iconic setting, the quality of riding here is genuinely world-class, so it's only really the remoteness keeping from being a huge destination for mountain bikers Australia-wide. Also, be sure to go in winter, when it's less face-meltingly hot.
Casuarina Coastal Reserve (Intermediate)
Mostly cross country in nature, many of the MTB trails in the Reserve were upgraded in 2018, with new sculpting features like berms added. It's a muddy, earthy, jungly experience, but quite unique, and the trails are good quality and definitely among the best you'll find in Darwin, or indeed NT. Be aware that the mangrove sections (ew!) may be impassable in wet weather or at high tide.
Charles Darwin National Park (Easy/Intermediate)
Charles Darwin National Park is more or less right next to Darwin, and offers a surprisingly robust set of trails. The park has been used by mountain bikers for decades, but only recently have many of the old routes been opened up. You'll find a nice mix of different styles of cross country riding here, with both natural and sculpted style trails - plus there's more upgrades due in the near future.
Howard Springs New Pine Forest (Easy)
Located just south-east of Darwin, New Pine Forest is essentially a large flat area of pine forest with gravelly dirt tracks wending their way between the trees. It's not anything overly mindblowing, but there's some decent fun to be had, with tires and logs making up most of the obstacles and the local riders building small jumps from time to time.
Katherine & Nitmiluk National Park (Easy/Intermediate)
Right on the Katherine River and surrounding the town itself, several simple singletrack trails have been built and maintained by the locals, though they are usually submerged during wet season. Head a bit further downstream into the gorgeous Nitmiluk National Park (aka Katherine Gorge area), and you'll be treated to several brand new trails with an interesting design and beautiful setting. These are excellent, and there are plans and funding on the table open more in the future. Watch this space - Katherine may well end up being a top-tier mountain biking spot the years to come.
Honourable Mentions:
Simpson Gap Bike Path (it's not really mountain biking, but it's beautiful!)
Be Prepared!
Make sure you know how to tweak your seat, handlebars etc, and make basic repairs to the bike. Always bring a pump and mini repair kit.
Bring plenty of food and water, as well as some emergency cash. You may well be out of mobile range, so make sure you have what you need to take care of yourself.
You're in Australia - don't let it put you off, but there's a good chance you'll encounter snakes somewhere in the bushland you'll be riding in. Know the types to look out for in the area, and make sure you have an evacuation plan just in case!
Useful Links:
This website is an absolute goldmine for finding places to ride anywhere in Australia, with community reviews and condition reports.

Check out our other articles featuring outdoor adventures you can have down under!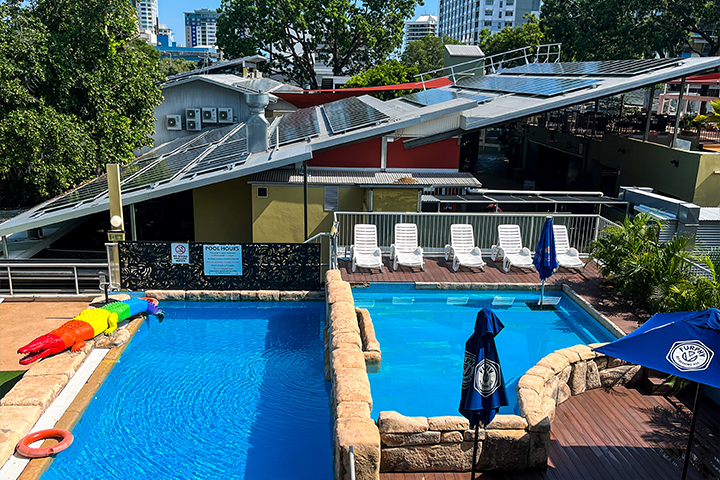 YHA Darwin | MoM Darwin
Vibrant, modern and social YHA Darwin | MoM Darwin is located in the middle of the Darwin CBD and boasts a massive sun deck, pools & private and co-living rooms.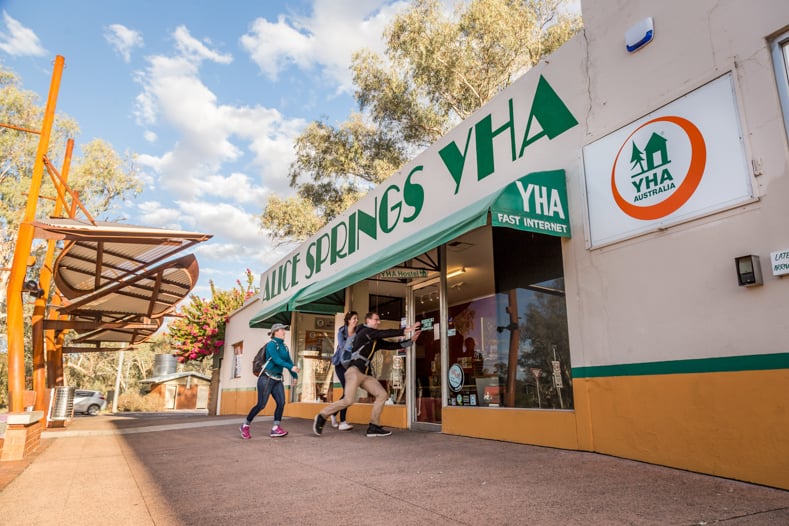 YHA Alice Springs
Located in the iconic desert town of Alice Springs, gateway to the Outback and Uluru, the historic YHA Alice Springs was once an open-air theatre and still hosts nightly movies.