Broome Time
Western Australia
Broome is the gateway to the Kimberleys and a renowned destination for rest and relaxation, writes Neerav Bhatt.
Time is simply slower and more relaxed in Broome. My souvenir t-shirt, bought as a momento of my trip there, said "Slip into Broome Time" and explains it best. Once you've hung around for a few days, city conventions like the days of the week or even the time of day, melt away into irrelevance.
Peak season for travelling to Broome is late May to early September when you can expect mostly dry weather with maximum temperatures around 30°C.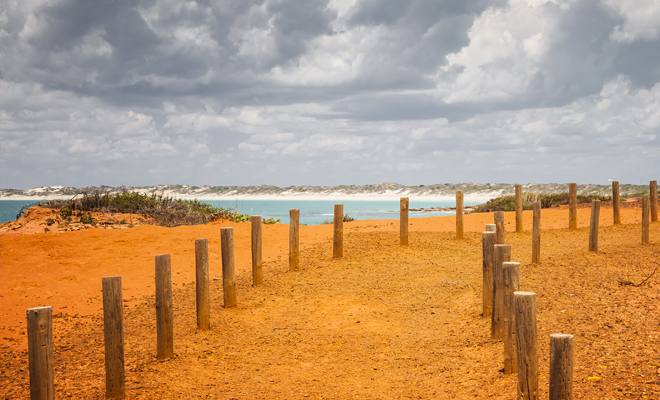 NEERAV'S HOT TIP: THE MALCOLM DOUGLAS HOLIDAY PARK
Malcolm Douglas was making Australian outback wilderness TV shows long before Steve Irwin appeared on the scene. The Malcolm Douglas Crocodile Park near Cable Beach has daily guided crocodile feeding tours include a look at rogue crocs that have been captured and relocated there as well as baby crocodile hatchlings, alligators, Nile, salt and freshwater crocodiles.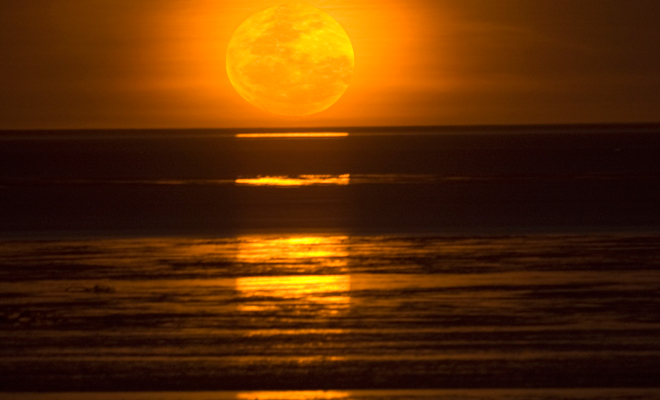 Staircase to the Moon is a unique phenomenon of the rising full moon reflected in mudflats at low tide which can be viewed from Town Beach for a few days every month from March to October. To get there just walk down Robinson Road around the corner from the YHA for 20 minutes. Walking is much faster for the return journey because many people queue up for the Town bus after moonrise is over.
Everyone who visits Broome should visit Cable Beach for a sunset walk or camel ride. The 22 kilometre beach is at its best when high tide has gone out in the afternoon so the famous sunset is reflected perfectly onto the white sand.
Gantheaume Point at the south end of Cable Beach is very photogenic with red rocks contrasting the blue sky and sea with the added bonus of dinosaur tracks visible in the reef at very low tide. The Turtle Bay Kayak Adventure is worth considering if you fancy more energetic aquatic activities with an opportunity to see turtles, reefs and caves.
The pearls on sale in Broome are just a tad out of the budget range of most backpackers but luckily there's an alternative at Shell House on Guy St where you can buy more affordable mother of pearl jewellery or just look at the thousands of beautiful shells on display.