California Calling
Bypassing Los Angeles Is A Good Idea When Norcal And Socal Have So Much To Offer.
San Francisco On A Shoestring, By Louise Southerden
It's Beat poets and flower power, rainbow flags and the rust-red Golden Gate Bridge, Fisherman's Wharf and cable cars. It's a little piece of America that feels like another country, one with its own groove, good food and great coffee. And, since the tech-startup boom, it's one of the most expensive cities in the US.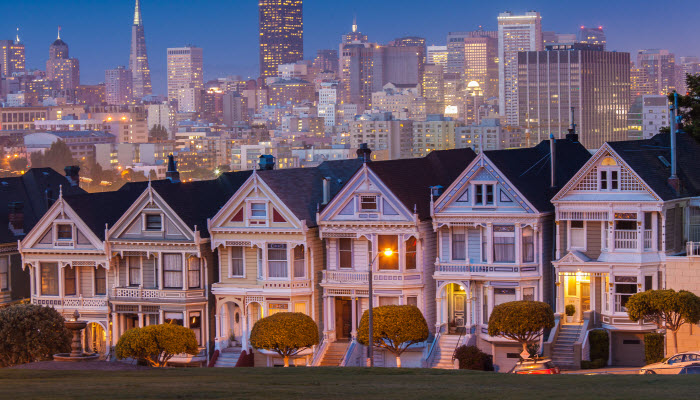 But it's still possible to see San Francisco on a shoestring budget. Staying at one of the city's three HI hostels is a good start and not just for affordable accommodation. They all have free activities such as walking tours of Chinatown, Bike the Bay tours across the Golden Gate Bridge and in-house "San Francisco movie" nights to help you get your bearings.
The city itself also has more than its fair share of museums, many of which are free (e.g. San Francisco Cable Car Museum) or have free days (e.g. San Francisco Museum of Modern Art is free on the first Tuesday of the month).
And its green spaces are always free. Bigger than New York's Central Park and best seen from a rental bike, Golden Gate Park is a must for its towering redwoods, Japanese tea garden, model-yacht club, even free-range bison. The Presidio, at the base of Golden Gate Bridge, is another park so sprawling it's crisscrossed with more than 35km of hiking trails and 20km of bike tracks. It's also free to walk across the Golden Gate Bridge.
Another way to keep costs down is to buy a transport or attractions pass from San Francisco Visitor Centre, near HI Downtown hostel. A 3-day MUNI pass costs US$31 and lets you hop on and off buses, train, streetcars and cable cars around the city, while the CityPass (US$94 for nine days) covers cable-car rides and admission to attractions such as the California Academy of Sciences, one of the largest and most innovative museums in the world.
If you're not daunted by steep hills, you can use Bay Area Bike Share to get around (US$22 for three days). Or tour the city by train; many attractions are close to BART (Bay Area Rapid Transit) stations; that's also the cheapest way to get to and from the airport (US$8.95 one way).
And even in a foodie city like this there are ways to eat well on a budget. Chinatown has no-frills dim-sum places like Good Mong Kok Bakery. Or settle into a corduroy booth at a 24-hour diner like Pinecrest near HI Downtown hostel for generous serves and bottomless cups of drip-fried coffee (though they also make cappuccinos). And when you find yourself at Fisherman's Wharf, as everyone does, try the famous clam chowder at Boudin's sourdough bakery, served in an edible bread bowl. It's the taste of freedom, for under US$10.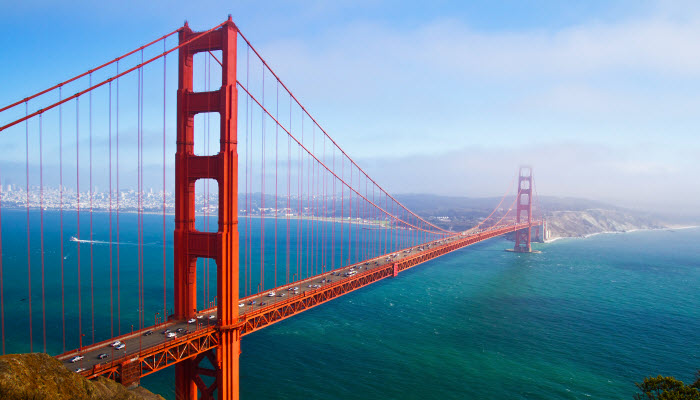 WHERE TO STAY
HI San Francisco Downtown
There's a lot to love about this renovated 100-year-old former hotel. First, its location: a block from Union Square and a short walk from museums, all-American diners and the Powell Street cable cars to Fisherman's Wharf. It also "made the Kessel Run in under 12 parsecs", according to a plaque in the lobby. Er, what? It's a Star Wars reference and just one of the witty geek-chic touches around the place. Speaking of the lobby, it's a refuge from chilly NorCal days with its fireplace, retro chandelier, comfy couches and free WiFi that's as fast as you'd expect in this tech-centric city.
Up the creaking stairs are 102 high-ceilinged rooms: 58 private, 44 small dorms. My 4-bed dorm with ensuite had white walls and big sash windows that let in plenty of light, and bunk beds with everything a traveller needs: reading lights, power outlets, plenty of headroom, cheery orange-and-white duvets and lockable storage. Then there's the help-yourself breakfast, served in the kitchen at communal wooden tables: toasted bagels with cream cheese, jam or peanut butter, oatmeal, fresh fruit, tea and coffee. Hostelling has never tasted so good.
Point Montara Lighthouse Hostel
About an hour's drive south of San Francisco on Highway 1, the coast-hugging road that's seen a thousand movie car-chases and meanders all the way to LA, lies Point Montara Lighthouse Hostel. It feels like a movie set too: white picket fence, historic lightstation, two-storey Anne of Green Gables house (staff quarters, sadly), gnarled old cyprus pine and timber bungalows – the former fog signal building and Coast Guard quarters, now the hostel.
Inside, there's a large lounge with combustion stove, two large kitchens and picture windows framing that wave-lashed coastline and the hostel's own secluded beach. A blackboard lists daily seal and whale sightings, and activities include beach walks, swimming, whale-watching, scenic drives, movie nights, meditation and standing on the cliff edge watching the sun set over the Pacific. Breakfast isn't provided, but there is an Espresso Bar with locally roasted organic coffee you can drink outside in the fresh sea air.
FIVE US TRAVEL TIPS
1. For every price you see on a menu or swing tag, remember to add tax (18%) and a tip of 15-18%. Some restaurants add a "gratuity" to the bill for you, so be careful not to tip twice.
2. When renting a car, book online. It's cheaper than booking in person and you can go straight to the self-serve kiosk when picking it up.
3. San Francisco-based ride-sharing companies Uber and Lyft are all over America like a rash and offer the fastest, friendliest and most affordable way to get around.
4. Use your frequent flyer points to upgrade on US domestic flights (Virgin and Qantas are both part of worldwide networks) and you'll bypass security lines that can stretch into tomorrow.
5. A little courtesy goes a long way; America rewards "please" and "thank you" like nowhere else. And get used to being called "ma'am" or "sir". It's the American way.
SAN DIEGO: SOUTHERN CALIFORNIA STYLE, BY SHANEY HUDSON
With an average daily temperature of 21 degrees year round, there's an old joke there are only two seasons in San Diego: night and day. For years, the city has sailed under the backpacker radar - until now. Free from the congestion, pollution and hustle that defines LA, San Diego exemplifies the relaxed SoCal vibe of sunshine, beaches and surf culture - and the best way to acquaint yourself with the city is to pick a stretch of the city's 112km of coastline and start exploring.
Keen to chill out? Meander along the Mission Beach boardwalk. Ready to Party? Try Pacific Beach. Seeking solitude? Hike miles of unspoiled beach at the Torrey Pines Reserve. Animal Lover? Swim with the neon orange garibaldi fish at La Jolla Cove. Just watch your step. In San Diego you don't just see seals looping the waves off in the distance, you have to step over them as you walk along the shore.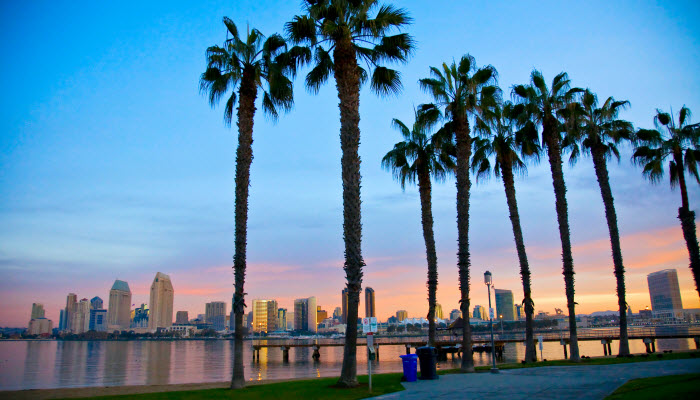 But it's not all just fun in the sun. Along with being a major tech and innovation hub, San Diego is a major US Naval Port. Nothing is more spectacular than getting buzzed, Top Gun style as you're strolling the city, but most encounters are limited to a visit to the USS Midway, a retired aircraft carrier open to the public.
While the Midway is one of the city's big attractions, there are plenty of other ways to pass the time, from witnessing America's bizarre fascination with koalas at the San Diego Zoo to seeing the Gray whale migration off the coast or mingling with the fans and fanatics at San Diego Comic Con.
However, it's important to understand San Diego isn't a place where you tick the box on what to do. Instead, this is a city you experience - and I recommend starting with your stomach.
Given its location smack bang on the corner of Mexico and the sea, it is not surprising tacos are king in San Diego. Talk to any local and chances are they'll give you the hot tip about where to find the best tacos in town before you even ask. One bartender swears by the pork tacos at Carnita's Snack Shack in North Park, while at the HI Downtown, I'm given hand-drawn directions to a grungy neighbourhood restaurant called Pokez, with strict instructions to try the Mahi Mahi tacos.
In addition to being budget friendly, the city's taco obsession pairs perfectly with the city's booming craft beer scene, with over 115 breweries and a tidy haul of 14 medals at the 2016 World Beer Cup.
Accolades aside however, these brews are the type of tipple best enjoyed as the sun goes down over the Pacific. Join one of the bonfires lighting up the beach, feel the summer in the nighttime air, and exhale in a city that knows how to relax.
The writer travelled as a guest of San Diego Tourism Authority.
SURFIN' USA: SOCAL STYLE
From point breaks to heavy peaks, here's how to Hang Ten in Southern California:
Learn to Surf: It's a great spectator sport, sure, but find out what all the fuss is about with a beginners' lesson at La Jolla Shores surf school.
California Surf Museum: Find out how California's surf culture started at this Oceanside favourite for surf buffs and curious beach bums.
Encinitas: Time Poor? Head to Encinitas to get the feel of a typical SoCal surf town; if the swell is up, head to international renowned surf spot Swamis to watch the locals shred the waves.
Mix it up: Don't limit yourself to the typical surfboard. Try paddleboarding, Sea kayaking or even (gasp) boogie boarding to get out in it.
Secret Spots: Ask around (and watch you don't tread on any toes) - experienced surfers should seek out a few secret spots worth like Sunset Cliffs near Point Loma.
WHERE TO STAY
You will be spoilt for choice with HI USA hostels in San Diego. Book online.