Canberra - A Capital Idea
If You Haven't Been To Australia's Capital City, There Is A Big Reason Why It's Time To Reconsider, Writes Keren Lavelle.
If you haven't been to Australia's capital city since your Year 6 excursion, it's time to reconsider, writes Keren Lavelle.
Canberra has been on a bit of a growth spurt lately and it even has high-rise flats, nightclubs, and hipster districts – sure signs of a 20-something city, even though it just celebrated it's Centenary in 2013.
You can pack a lot into a short break here at low or no cost. For starters, there are the famous National attractions - National Gallery, National Museum, National Portrait Gallery, National Botanic Gardens and National Library- all with free displays. A new Centenary Trail criss-crosses the 'bush capital' with 140km of self-guided cycling and walking paths. See tams.act.gov.au for smartphone apps, or get maps from the Visitors' Information Centre. Then, head out for after-dark action, with plenty of bars to explore: Tongue & Groove, Honky-Tonk's, Kremlin, Playground, Phoenix, Muddle and Hippo to name a few.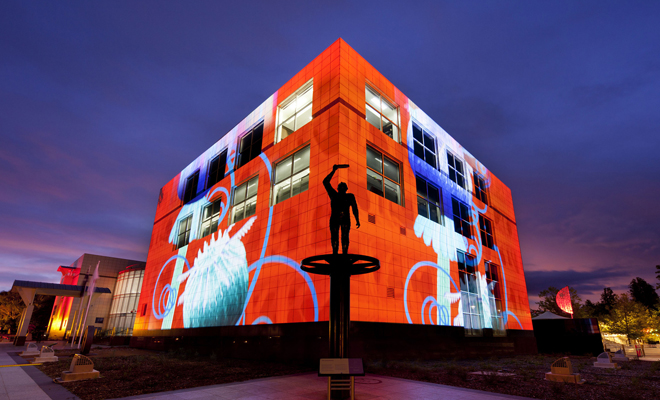 COOL PRECINCTS

Braddon

In the hipster strip of Lonsdale Street, in between car-yards and outdoor clothing outlets, you'll find house-blended coffee choices at Lonsdale Street Roasters (7 and 23 Lonsdale Street). Browse unique retail offerings including retro bicycles, unusual homewares, outré hairstylists, an organic bakery and Lifeline's Hipsley Lane op-shop selling fashion from the 80s and 90s, at 17 pop-up shops within Lonsdale Street Traders. Grab some Argentinean street food at Elk & Pea Eating House, which morphs from a café to a bar after the sun sets. Or go right back to the 80s with good-value Greek food at O'Stratos Taverna.

NewActon

In between the ANU and the Lake, around Edinburgh Avenue, you can admire public art and environmentally sound buildings. Check out the decorations at Močan & Green Grout café and the hand-built bicycles it sells while sipping an espresso. Catch a movie at the new Palace cinema complex, or scope the posh bars at the Hotel Diamant, or the Parlour Wine Room.
Top 10 Things To Do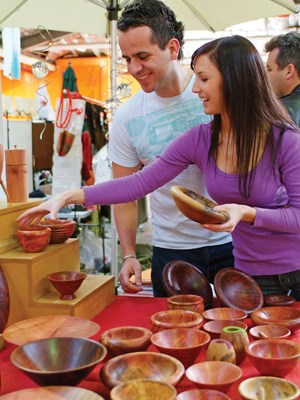 1. See the city by bike. Hire bikes or e-bikes and ride around Lake Burley Griffin.
2. Visit Parliament House. After you admire the building and see politicians in action, take a lift to the roof for the view.
3. Go people-watching. Sit at an outdoor bar or restaurant in Garema Place, in the city's centre, and check out the locals at play.
4. Browse the stalls. Open every Sunday 10am - 4pm, the Old Bus Depot markets on the Kingston foreshore have an excellent range of art, craft and food.
5. Remix Gotye's Somebody That I Used to Know while discovering Australia's film and audio history at the National Film and Sound Archive in Acton.
6. Come face-to-face with Australian notables, from Casey Stoner to long-dead colonials, in the ever-changing exhibition at the National Portrait Gallery.
7. Picnic in the beautiful Australian National Botanic Gardens, then learn more about native plants with free, self-guided or low cost walking tours.
8. Eat your way around the world. Good cheap eats can be found in suburban centres: Vietnamese in Griffith; Fijian Indian in Pearce; and all kinds of south-eastern Asian plus Turkish, Italian, Indian and Ethiopian restaurants in Dickson.
9. See Peter Jackson's widescreen filmic recreation of a World War I aerial dogfight, a highlight at the Australian War
10. The permanent collection at the Australian National Gallery is free to view, and its special exhibitions pull the crowds.