Chill out in Canada
Long A Magnet For Antipodeans, Shaney Hudson Discovered Why Canada Is A Great Spot For An Outdoor Adventure As Well As A Working Holiday.
With a continent as big as Canada, it's useful to start with a quick guide to the best spots across the country.
BEST FOR SKIING: WHISTLER
Located just 90 minutes north of Vancouver, for most backpackers Whistler and its partner in crime, Blackcomb, offer backpackers their first taste of Canadian alpine life. And it's pretty phenomenal.
During winter, everything from bobsleighing to winter bungee jumping, snowmobiling and sleigh rides are on offer, but the real reason everyone comes here is for the perfect powder. Skiers and snowboarders are spoiled with over 200 trails and an average of 458 inches of snow each season. The village has state of the art facilities, thanks to the legacy of the 2010 winter games. And hey, if it's good enough for gold medal winners, it's good enough for the backpackers.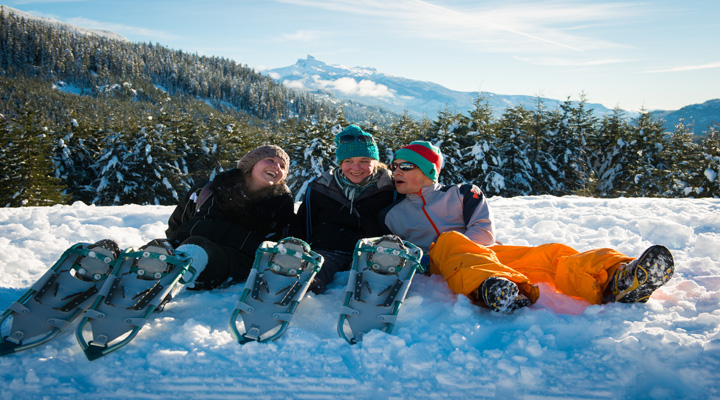 BEST FOR NATURE ICE: OTTAWA
Canada is renowned for its deep winter freeze - but why should the mountain folk have all the fun? One of winter's greatest natural wonders is located in the Canadian capital of Ottawa. Come February the city snaps on its skates as the UNESCO World Heritage listed Rideau Canal freezes, creating an eight-kilometre long ice-skating rink from downtown to Dows Lake.
Known as the Skateway, the route is lined by hot chocolate stalls and heated change rooms, while the city maintains the surface at night, keeping it smooth. Businessmen use it as a shortcut to work, kids play ice hockey, and backpackers in the know source some skates for one of the most ingenious ways to explore the city.
BEST FOR COLD WATER SURFING: TOFINO
You wouldn't expect a place where the water hovers at a nippy 10-12 degrees to be the surf capital of Canada, but the tiny town of Tofino has carved a niche as a premier surf destination. Planning on paddling out? Luckily, there a few surf shacks that rent thermal wetsuits that can also point you in the direction of the best breaks. Beginners should try Chesterman Beach, while those who know what they're doing head to Cox Bay.
Even if it's closing out, in winter it's worth sticking around if a storm hits. Tofino is one of the best places in the world to storm watch, as huge waves roll across the Pacific, pounding the coastline in a spectacular display of mother nature's fury.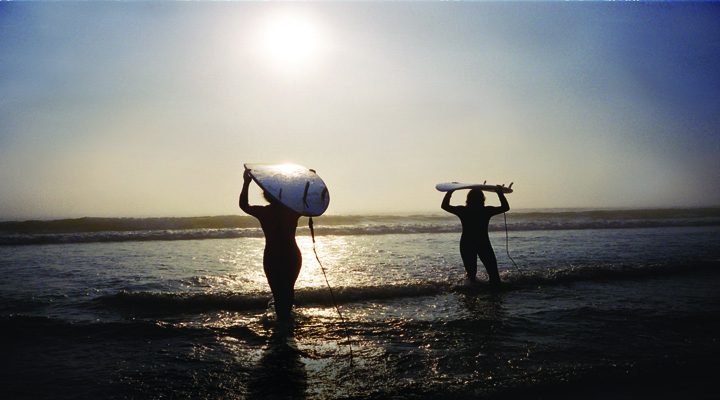 BEST FOR WHALE WATCHING: VICTORIA
The city of Victoria is known for its colonial architecture, British roots and thumping resident nightlife - thanks largely to its student population. But British Colombia's best attraction isn't found on land (and we're not talking about the awesome floating ice cream parlour in Victoria's Harbour). The city is home to a spectacular resident population of killer whales.
The three pods of killer whales that roam the coast of Vancouver Island make up a total population of 84 Orcas. The oldest resident orca, known as "Granny" is thought to be over 104 years old, but it's the recent baby boom, with nine orca calves born since December 2014, that make this activity special.
BEST FOR FESTIVAL FUN: CALGARY STAMPEDE
Find your inner cowboy at Canada's best-known festival, the Calgary Stampede. Held each summer in the second week of July, the 104 year-old event consumes the city of Calgary whole, attracting over 1.2 million people. And for visitors, it's the chance to not just see a cowboy, but be a cowboy too.
Held over ten days, the Stampede opens with a parade and centres around what is considered North America's biggest and most prestigious rodeo. Complimenting the main event are carnival attractions, pancake breakfasts, an arts village, country acts, cooking competitions, and a First Nationals village, but it's the nighttime chuck-wagon racing and Grandstand show that remains the crowd favourite.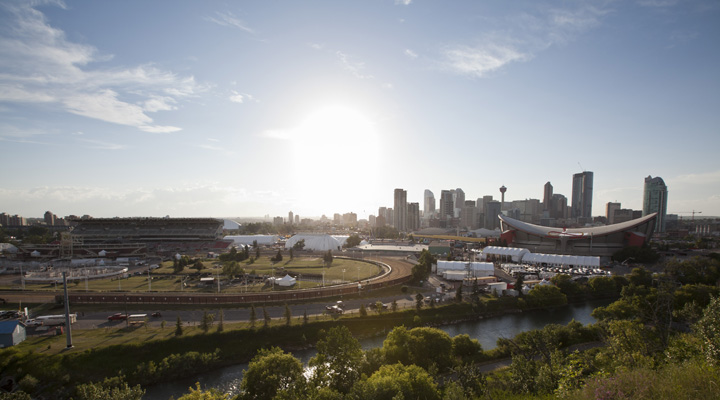 VANCOUVER: THE CITY BY THE SEA
For Australians, Vancouver is the gateway to Canada. There are few cities where you can stroll along the beach in the morning, ski in the afternoon, and finish the day with a drink at the CBD come nightfall - but Vancouver is one of them, and it doesn't disappoint.
Surrounded on three sides by water and with an abundance of natural resources, Vancouver has emerged as one of North America's best food cities, with food trucks, food tours and contemporary fine dining all doing big business in the city where 50% of the population are made up of immigrants.
However, despite its culinary credentials, the city has a ridiculous devotion to poutine, the national dish of chips, cheese curd and gravy, one that is only surpassed by its obsession with the city's NHL team, the Vancouver Canucks.
While a night at the ice hockey is fun, tickets often sell out. If you're keen to experience Vancouver's nightlife, Yaletown is where the pretty people head for cocktails, and in a stroke of luck, the city's HI-Vancouver Central is smack-bang in the centre of Granville Street, Vancouver's party district. Gastown (fittingly named after a barkeep), is home the city's craft beer movement, while the LGTB scene is located in the West End.
Other neighbourhoods worth checking out include Chinatown and Granville Island. Accessible by aquabus, Granville Island is home to the Public Market a perfect pit-stop for self-caters keen to stock up on seasonal produce, as is Chinatown, with its bilingual street signs, shops and summertime hawker markets.
But what separates Vancouver from other cities is that it is seriously forward thinking. The city had some serious eco-credentials, with a government-led push for Vancouver to be the world's greenest city by 2020 - so keep an eye out for the recycling bin at your hostel and do your part.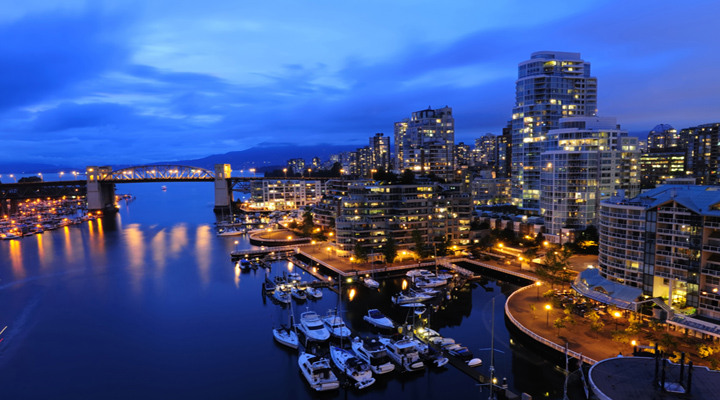 FANCY A WORKING HOLIDAY IN CANADA?
Canada's Working Holiday Initiative has been a huge success with Australians and New Zealanders. In 2015, thousands were granted working holiday work permits, or as they're officially known, the International Experience Canada Open Work Permit (IEC) under the category of working holiday. One of the biggest draw cards has been the snow, with many opting to work the ski season.
"I decided a ski holiday would be great," says Brad Fisher, who spent a year working in Canada. "But spending a few months and boarding every weekend sounded better".
Brad headed to Banff, booking into the HI Alpine on a two-week job seeker package. First he found work in a bar, before securing a job with a hotel - even appearing as the mascot in Banff's Canada Day parade
His advice for those thinking of a working holiday? "Talk to as many people as you can before you go. Listen to their advice. But when you get there, tread your own path".
Hayley Simpson did just that, working in Vancouver from June 2013 to November 2014, blogging about her adventures at hayleyonholiday.com. Rather than hit the slopes, she stayed in Vancouver.
"The city is just beautiful: from the entertainment to the dining scene to the nature, it honestly has it all" says Hayley.
"I was actually tossing up between Canada and the UK… my head decided on Canada basically because I knew so many people that had moved to London, and I wanted to do something different".
Hayley ended up with two jobs: one at Starbucks, and with the Aussie Pie Guy food truck.
"Being able to share an Australian staple with Canadians didn't even feel like work".
Her advice? "You don't have to go to a ski resort. There is more than just one option when it comes to working holidays in Canada."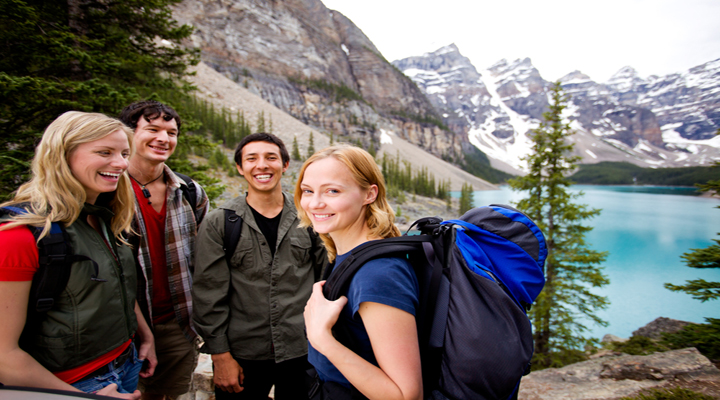 Want to find out more? There is a detailed government site that walks you through the application process.
WHERE TO STAY
HI-Canada has a great network of hostels across the country, including properties at all the main locations mentioned. Find out more on their website.