Choose your own adventure in Tropical North Queensland
What's your favourite adventure element?
Tropical North Queensland is a super convenient place – it's home to the only place in the world where two World Heritage sites collide; the Great Barrier Reef and Daintree Rainforest, it's packed full of pretty much everything a backpacker could ever imagine wanting to see (Nemo, crocodiles and tropical beaches, right?) and you can dive into any kind of adventure, whether it's on the earth, in the water or high up in the air.
So hop up to wild Tropical North Queensland and choose your own adventure!
First, pick an adventure element..
Scroll down to adventure by land.
Scroll down a little further to make a splash.
Keep on scrolling to see where the wind can take you.
Earth
Next, choose a setting..
Rainforest
You're off to the Daintree Rainforest, a jungle like you've never seen one before - full of ancient ferns, lush gorges, canopy walkways, big crocs and tall cassowaries. Don't forget to bring your adventure shoes!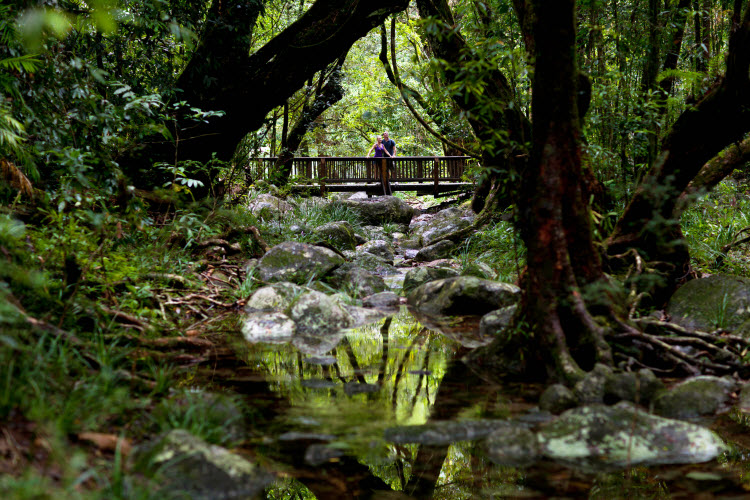 Tablelands
You're off to the Atherton Tablelands, a highland plateau sitting more than 700m above sea level. Find colossal fig trees, world-class coffee and tea plantations and an eco-friendly, Spanish-style castle with sprawling gardens, known as Paronella Park.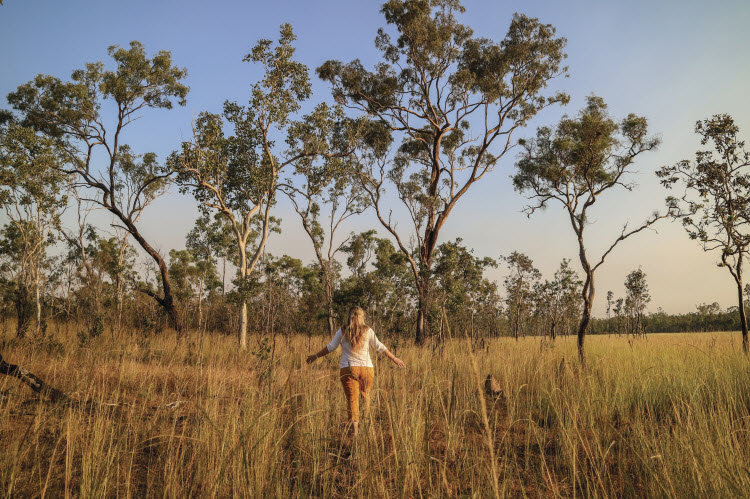 Beach
You're off to the beach for an R & R kind of adventure! Choose your own deserted beach to spend a day by the sea. Check out Palm Cove, Ellis Beach, Trinity Beach or the Esplanade Lagoon in Cairns.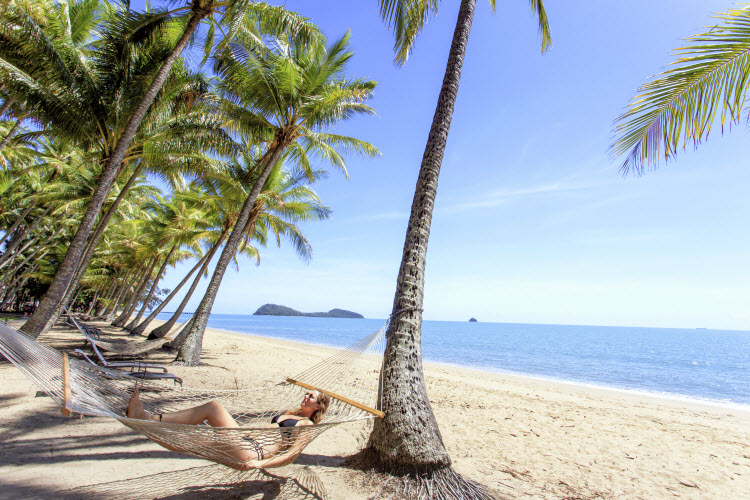 Water
Next, choose a setting..
Reef
You're off to – you guessed it – the Great Barrier Reef! You'll snorkel and dive your heart out, get up close to old mate Nemo and swim alongside a majestic green sea turtle – music to any ocean lover's ears!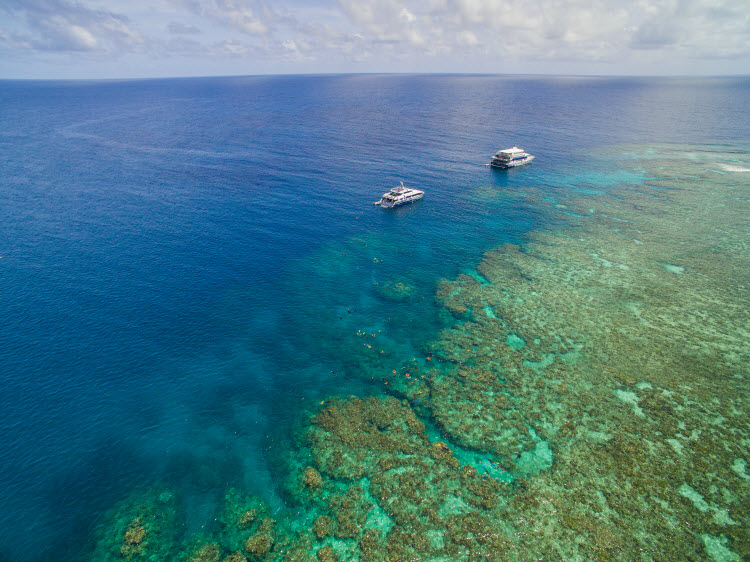 Waterfalls
You're off to some of the most picturesque waterfalls and swimming holes out there! Spend a day waterfall-hopping at these top spots – Millaa Millaa Falls, Crystal Cascades, Babinda Boulders, Josephine Falls, Mossman Gorge and Dinner Falls. The hotter and stickier the day, the better.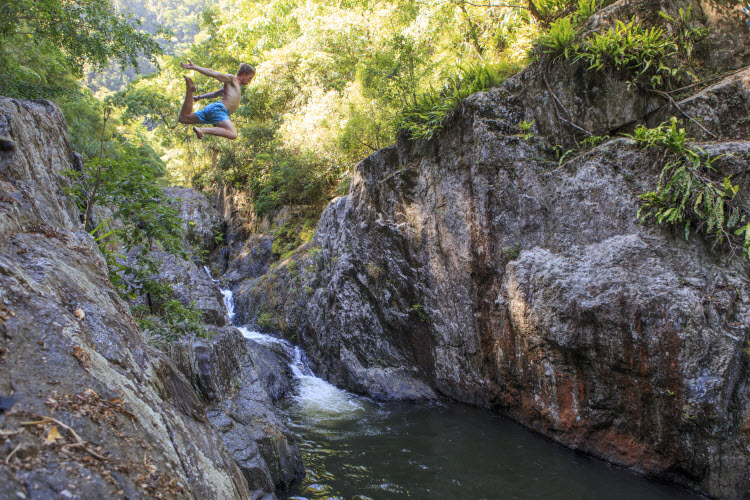 White-water
You're off to the Tully River! Get your adrenaline pumping with a white-knuckle, white-water rafting trip on the mighty Tully. What better way to form close bonds with strangers?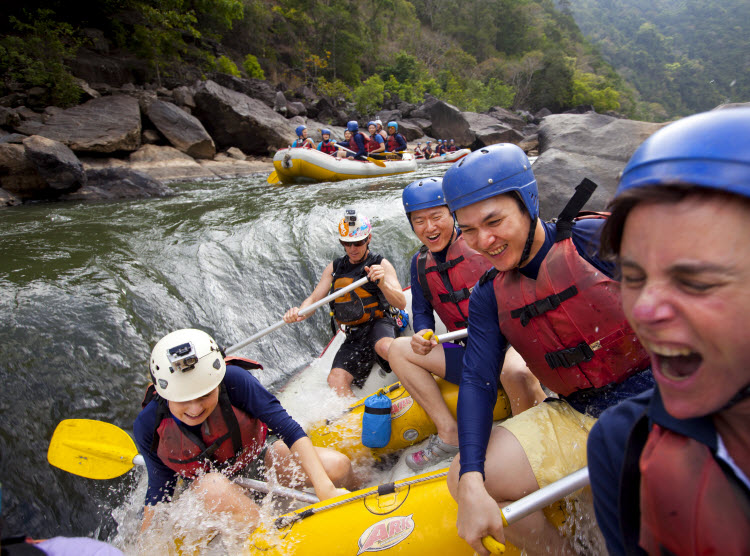 Air
Next, choose a setting..
Bungy
You're off to defy gravity by jumping off a 50m platform into lush rainforest below! Feel the wind whip through your hair for what feels like the longest moments of your life.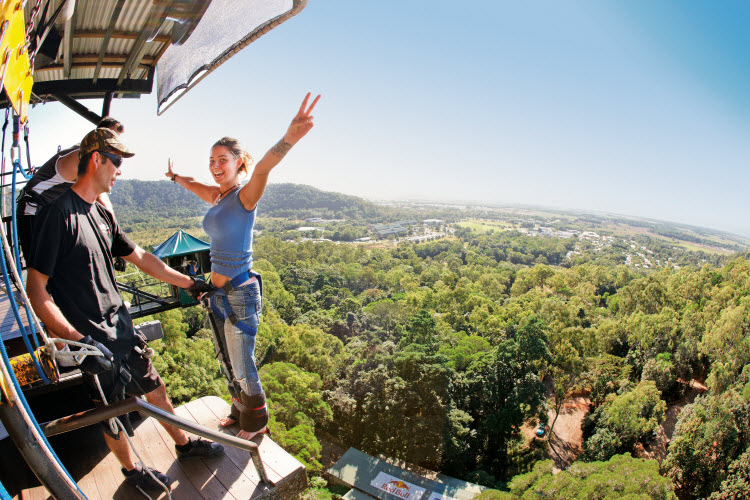 Skydive
You're off to take that whole gravity thing just that little bit further! Cairns has to be one of the most picturesque locations you could possibly imagine trying to take in while screaming your lungs out mid-air. Hold on to it, because the stoke will be over in seconds!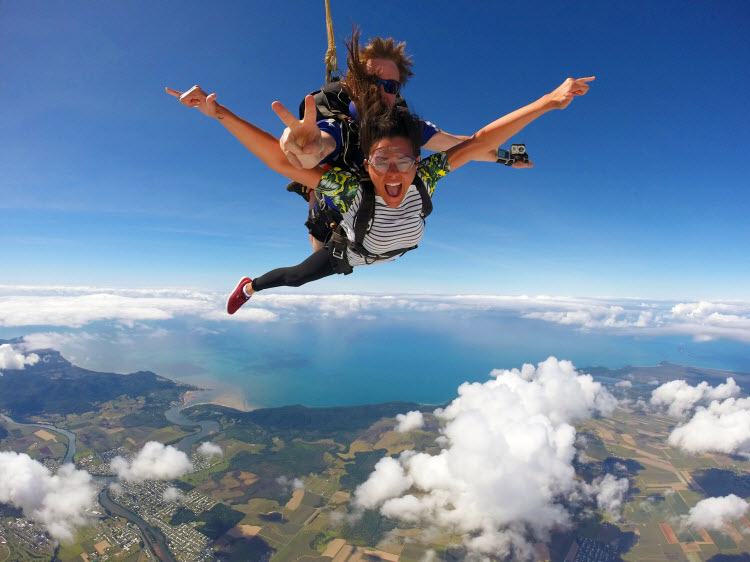 Zipline
You're off to get up high in the tree tops! Surf through the Daintree Rainforest's canopy on a zipline and experience the world's first human hamster wheel cable lift. Intrigued? We sure are.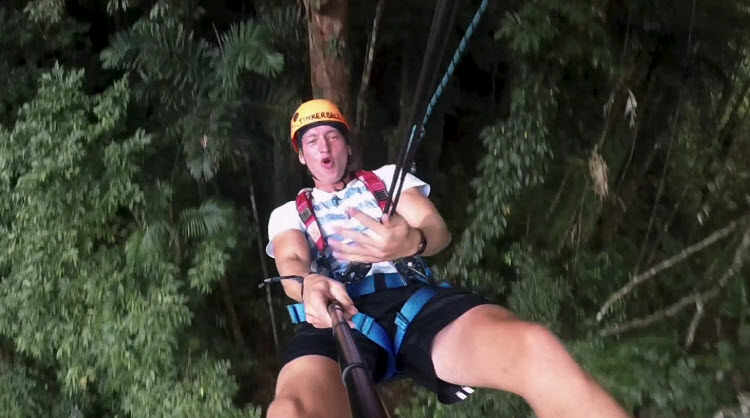 Image credits: Tourism and Events Queensland, Tourism Tropical North Queensland, Tandem Cairns