Croatia: Spell Bound
Europe's jewel of the adriatic worked its charm on joanne brookfield.
"Why didn't anyone tell me about this before?"
I felt like stomping up to anyone I'd ever met and shouting: how could you have kept this a secret from me? And for so long? Why didn't you tell me? This is pretty much the reaction I had to Croatia, which had inexplicably slipped under my travel radar.
In a lot of ways, I can see why you would keep this magnificent destination a secret but frankly, it is too wonderful not to share. So let me be the one who says to you: Croatia. Go. Now.
For me, it wasn't part of my original plan. My trip was to visit some friends in Budapest, but when one mentioned she was taking some time in Croatia prior to my arrival, I re-jigged my dates to join her. This meant we departed Budapest and travelled overland to Zagreb, the six hour train ride allowing Croatia's beauty to gradually reveal itself. A brief stay in the capital was enough to be charmed by the old town and completely captivated with the far more contemporary Museum of Broken Relationships.
Sometime in the annals of history the Croatians demonstrated the good sense to snaffle themselves a sizable chunk of the Adriatic coast. In real estate terms, they hit the 'location, location, location' jackpot for this is a particularly pretty part of the world. Another six hour train ride would soon deposit us right on those glittering shores, in historic Split. Cruise ships and yachts bob about in the marina while mighty palms line the Riva waterfront, making it impossible to not feel like you're now on holiday. Just behind here are the significant remains of Diocletian's Palace, a former walled city whose polished limestone laneways and squares still bustle with life almost two thousand years later.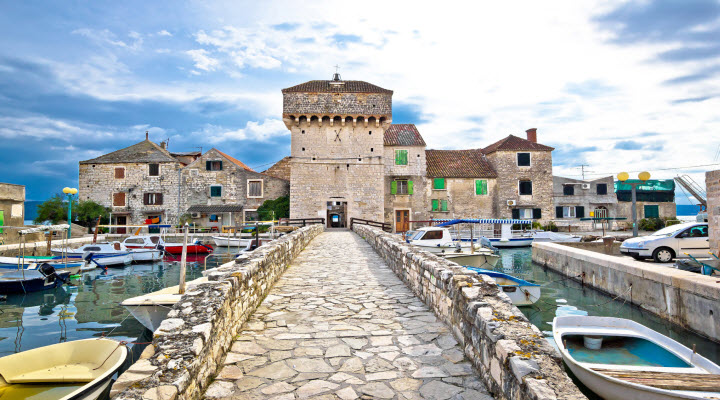 This ancient sprawling architecture offers numerous options. To escape the heat, you can descend into the dark, dank palace basement, with its dripping water, moss covered walls and crypt. If you prefer views, you can climb the steep, rickety stairs within the belltower. If you focus on the fact there only appears to be a couple of steel bolts holding the whole lot to the wall, and gee, isn't all that salt water supposed to be corrosive, (note to self: stop doing that) then it'll be a nerve-wracking ascent but your instagram feed will thank you once you're at the top.
Split, the Republic's second largest city, has a vibrant nightlife and plenty of options to enjoy all that turquoise water by day. Croatia has hundreds of islands sprinkled along the coast with Split being well located if you're wanting to get to popular ones like Hvar or Vis. From here you can also check out the glowing blue and green sea caves or you can even get an overnight ferry across to Italy.
While Split had completely sold me on Croatia as a 'must see' destination the best was yet to come/ Four hours away, and known as 'the pearl of the Adriatic' – or King's Landing, if you're into Game of Thrones - Dubrovnik is one of those places that lives up to every gushing travel cliché. Jaw dropping, breath taking, you name it, it applies to this magnificent old walled city. Despite the war during the 1990s, when eighty percent of the old city was damaged by bombs, you could not tell now, such is the quality of the restoration to this UNESCO protected site. I learn much about this time in the city's history as I take the 'Walls and Wars' walking tour along two kilometres of the city walls, which in some parts are six metres wide and 25 metres tall. I see the city from every vantage point –within the walls, on top of them, and then even above them when I take the cable car up to the top of the hill behind. And later from the sea, when I take a cruise on the Sv Ivan, a wooden sailing ship which they say is the oldest boat on the Mediterranean. We do a lap of Lokrum Island and as we return, get a good sense of how other sailors would have first seen the imposing walls centuries ago.
So much history to capture the imagination, so much beauty, so much to love about Croatia. Go, now. May it steal your heart in the same way it has mine.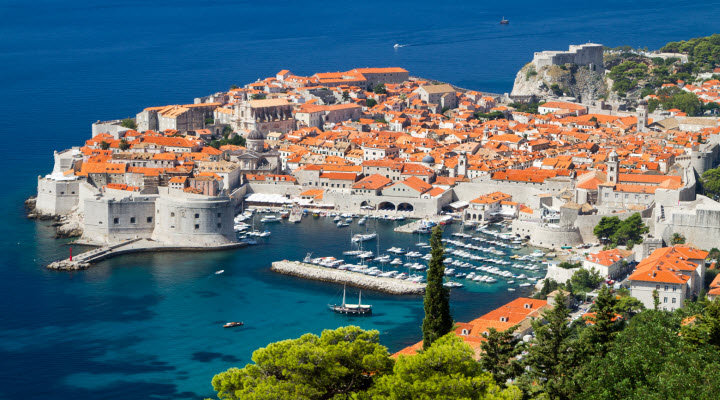 MONTENEGRO FOR A DAY
If you're looking to collect an extra stamp in your passport, you can nip out of Dubrovnik for a day-trip to neighbouring Montenegro.
Meaning Black Mountain, this small and young country (it only gained independence in 2006) boasts some worthy sites, which are covered by mini-bus in a twelve hour return trip.
See more of that stunning Adriatic coast line before heading inland to Boko Bay, stopping to explore 2,000 year old Kotor for an hour and a half. Heavily influenced by the Venetians, there's a guided tour of this enchanting enclosed old town and the option to enter the fortress walls and climb the 1200 zig-zagging stairs.
Next stop is for lunch and a look around Budva, a destination popular with rich Russians in summer, giving it the nickname 'The City of Millionaires' this is a smaller old town. There's a couple of other stops for notable sites over the day and at the end, a car-ferry trip back to Dubrovnik in time for dinner. Too easy!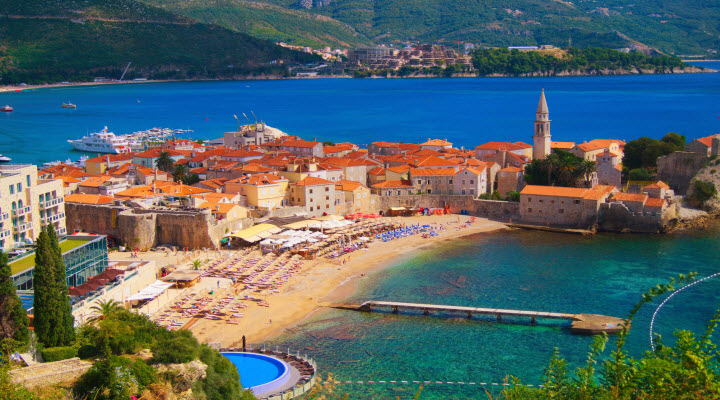 More info: Amico Tours run day tours from March to October for about AU$75. Just don't forget your passport!
3 MUST DO ACTIVITIES
1. Zagreb: Visit the Museum of Broken Relationships
Not a joke, although there is a good deal of humour on display, this is a real museum where people have anonymously donated items that represent lost loves and shared the associated story. Funny, sad, comforting, romantic, tragic, poetic, this is one of the most beautifully human places on earth.
2. Split: Buy lavender
Market stalls abound here with many selling various lavender products. The result is a picturesque location – ancient arches, soaring belltower, sparkling sea – with the scent of lavender floating on the summer breeze. A vial of lavender oil can trigger happy memories once you're back home.
3. Dubrovnik: Do the Walls and Wars Walking Tour
With no cars allowed in the old town, Dubrovnik hosts numerous walking tours but the Walls and Wars one gives a good historical overview while also providing a physical one. Up high, you can see it all as you make your way around the perimeter over two hours – the sea of terracotta rooftops, the islands, the sea, the rest of Dubrovnik. Wear sunscreen and take a camera.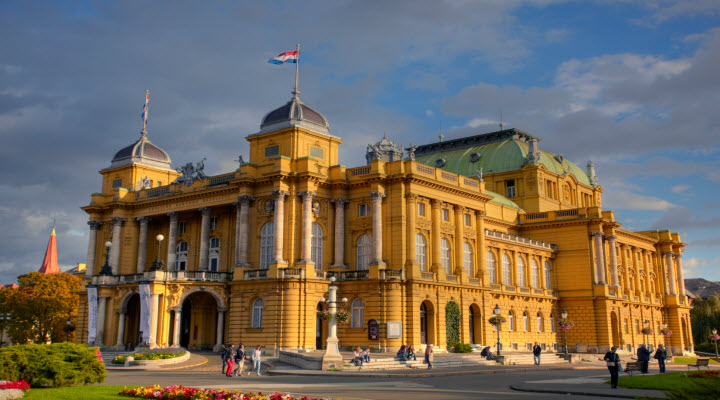 WHERE TO STAY
There are 14 YHA hostels in Croatia to enjoy including hostels in Zagreb and Dubrovnik. See more online.