Do you have the nerve to stay in a haunted hostel?
These former prisons, hospitals, castles and funeral homes go bump in the night… so are you brave enough to spend the night with a ghost in your bunk bed?
HI Ottawa Jail Hostel
This haunted hostel is the stuff of legend, with wiry vines crawling up limestone walls like a scene straight out of a Goosebumps novel. The Nicholas Street Gaol opened in 1862 and housed Ottawa's hardest convicts until it closed in 1972, when the old cells were transformed into hostel rooms (bonus bravery points if you can survive the night in solitary confinement in a private single room).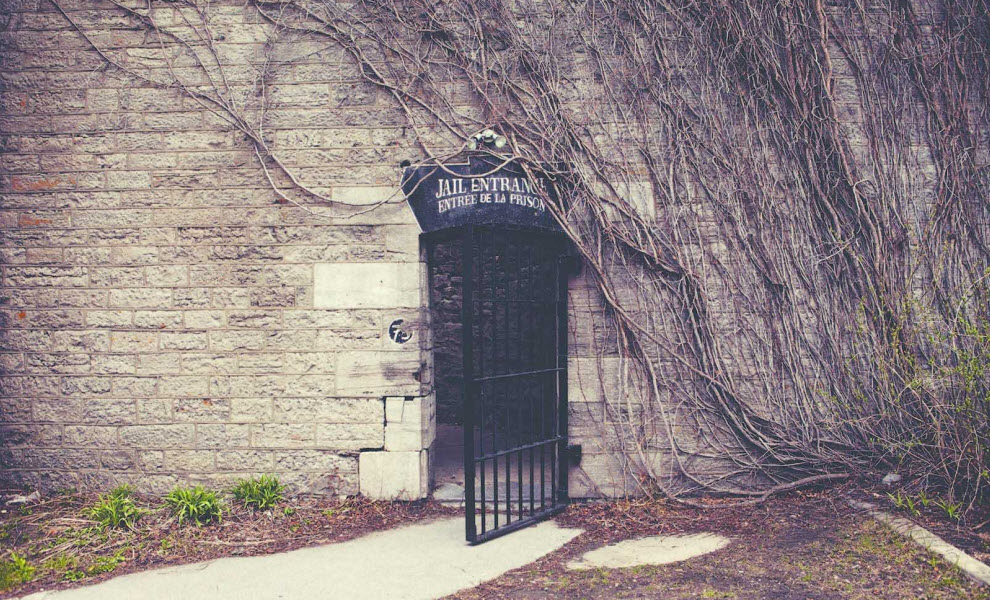 A free daily tour takes you to death row and the intact gallows, which (officially) hanged three prisoners over its bloody 110-year history – including the hostel's resident ghost, Patrick James Whelan, who's often sighted clutching a bible over guests' beds, still lurking around after his controversial execution in 1869. And make sure you bring your earplugs – ghostly screams and footsteps are known to ring out during the night. Book now >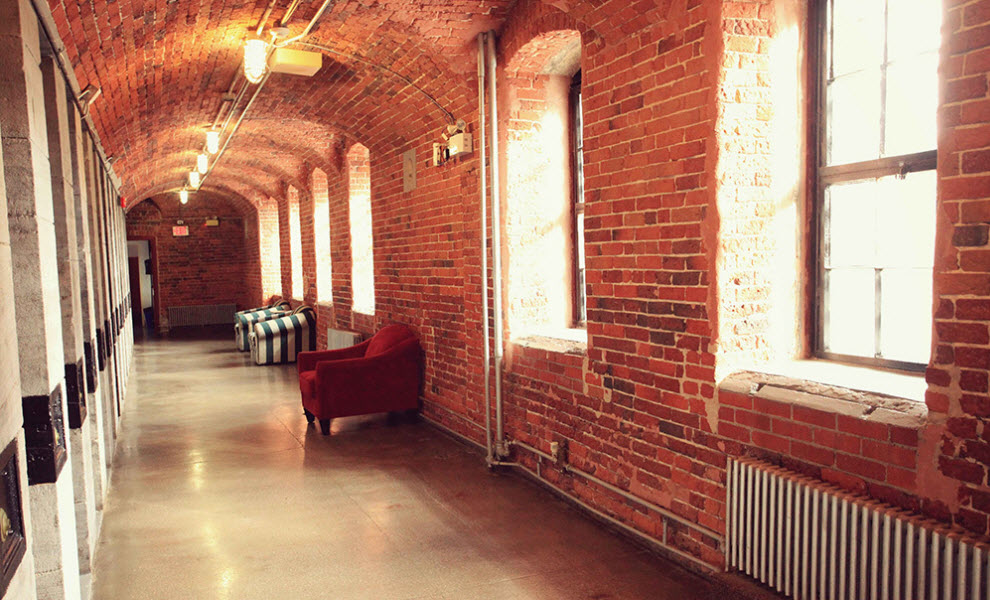 Burg Hostel, Romania
There's nothing haunted about this homely 64-bed hostel in the medieval citadel of Sighișoara, Romania, located in a well preserved 17th Century building. It's the town itself that's the problem. You see, this Transylvanian city is the birthplace of Vlad the Impaler, the bloodthirsty warlord that inspired Bram Stoker's Dracula character. Yep, Sighișoara is Dracula's home town. In fact, the hostel is just 100m across the town square from Vlad's old house (and you thought you had neighbours from hell…), and only 120km from Bran Castle, commonly known as Dracula's old haunt (pardon the pun). Book now >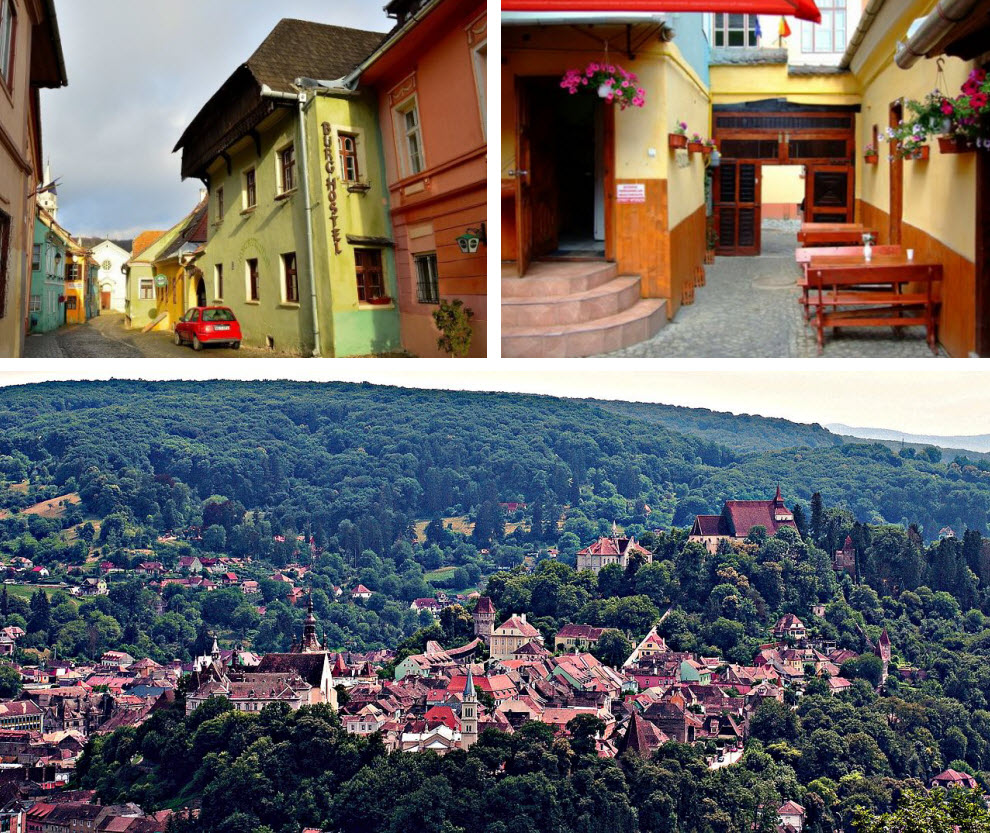 Newcastle Beach YHA
This former gentleman's club handed over the keys to the neighbouring hospital during World War One as part of the war effort… and in doing so, opened its doors to ghosts for the century since. YHA took over the property in 1998 and has received at least half a dozen reports of a female ghost wearing a nurse's uniform in Room 10 – the old matron's quarters – usually appearing at 2am to walk across to the balcony, opening and closing the door behind her, sometimes with a pet cat. "We have many nurses who lived in the building come and visit and they're still scared of the matron's living memory," says hostel manager Damian Parkhouse. "So I don't dare tell them that she's still about." An older gent wearing a top hat has also been spotted – possibly a patron of the original pre-war Newcastle Club – but Damian says the spirits aren't too scary, though, bringing a caretaker vibe to the place. Book now >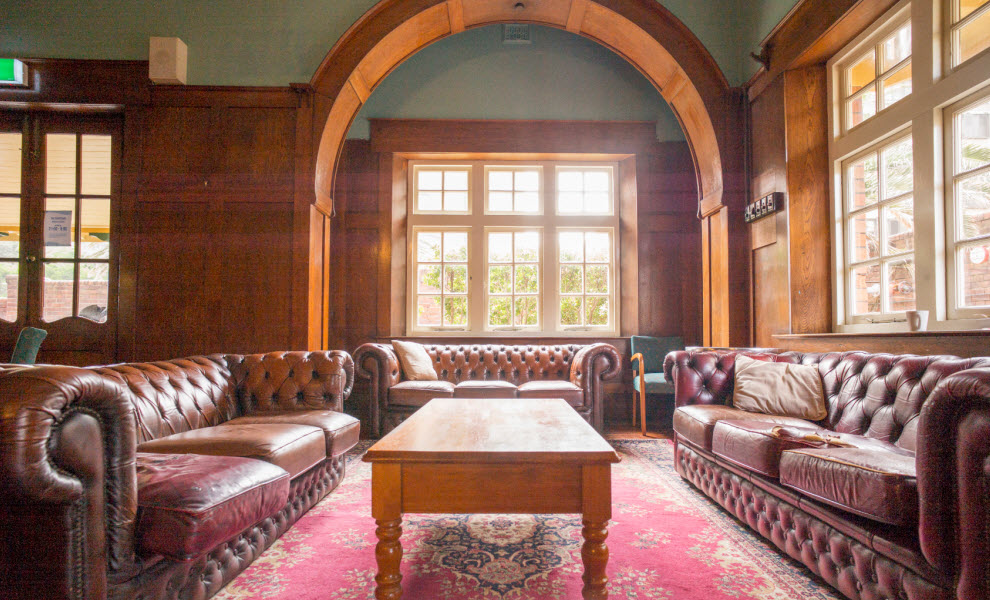 YHA St Briavels Castle
YHA has more than 150 hostels around England and Wales so it's inevitable that a couple are riddled with supernatural spirits. The most haunted property is St Briavels Castle on the English-Welsh border, which served as a hunting lodge for King John before turning into a notoriously grim debtors' prison in the 18th Century. The castle has been a hostel since 1948 but still features prisoners' graffiti carved into the walls, a chilling Hanging Room and Oubliette (trap door), as well as regular ghost sightings of a crying baby, a black dog, a grey lady and a knight in armour roaming the grounds.

If St Briavels doesn't adequately chill your bones, head to Derbyshire to visit the ornate Elizabethan era YHA Hartington Hall, home to the ghost of a little girl who sneaks into guests' rooms, and the 19th Century YHA Ilam Hall, haunted by a man who died in a horse and carriage accident – then travel to Yorkshire's YHA Beverley Friary for a run-in with ethereal monks. Book now >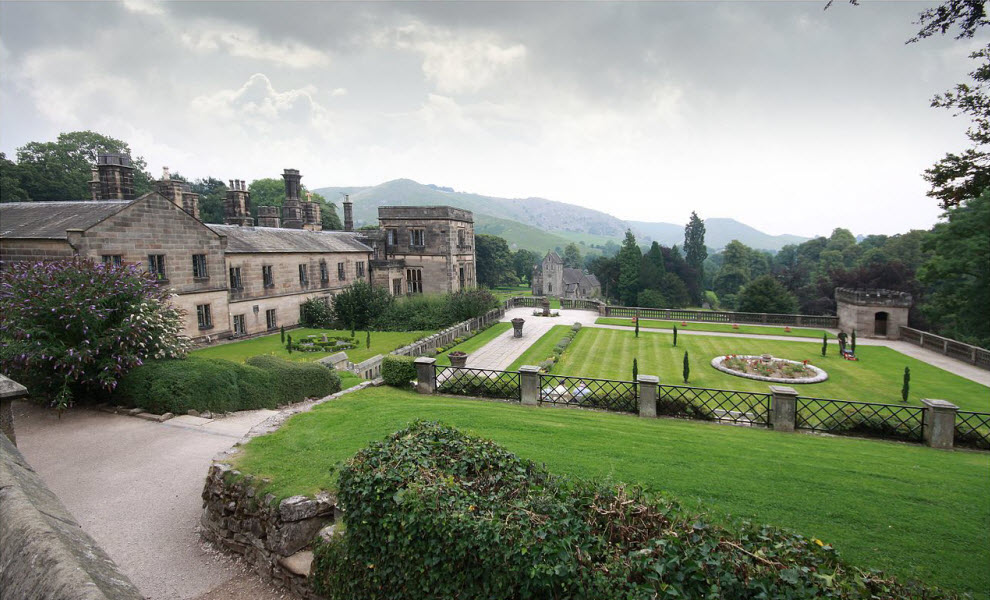 HI Sacramento
This Victorian mansion has been moved more times than a chess piece over its 132-year history, but every time the building shifted address, the ghosts jumped in the back of the U-Haul with the furniture. The Addams Family-style masterpiece was built in 1885 with Gold Rush riches, then shifted down the road where it became California's oldest operating funeral home until 1956, then began life as a hostel across the street in 1994, then switched back in 2001. But all those moves didn't deter the lingering spirits from the funeral era, with a woman in black sighted hovering at the top of the staircase around midnight… although the hostel is confident that any remaining ghosts are as friendly as Casper. Book now >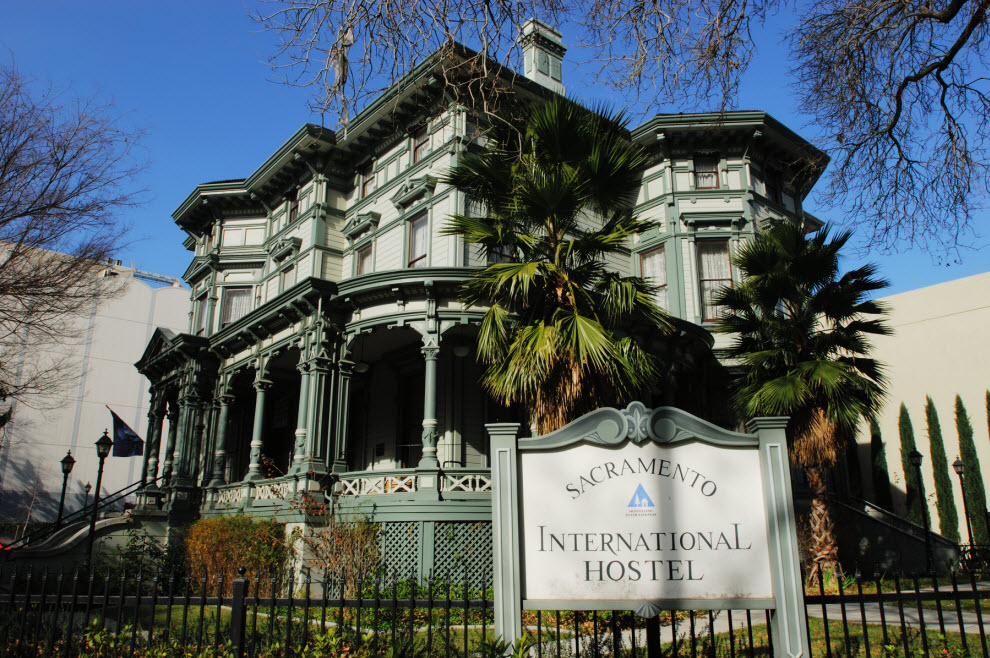 Fremantle Prison YHA
Built by convict sweat in the 1850s then soaked in prisoners' blood from the 1880s, Fremantle Prison in Western Australia has more than its fair share of skeletons rattling around in the closet. The most famous jailbird? A middle-aged housewife by the name of Martha Rendell, who became the first and last woman to be hanged in Western Australia when she was executed on 6 October 1909 for murdering her stepson, and being suspected of poisoning two other stepdaughters. That wasn't the end of her time at Fremantle Prison, though – a mysterious distortion of a window pane in the gaol's church is said to be Martha's visage, watching over her old stomping ground. The women's wing of the UNESCO World Heritage listed convict site closed in 1991 then re-opened in 2015 as a modern YHA hostel with room for 202 inmates . . . sorry, guests. Book now >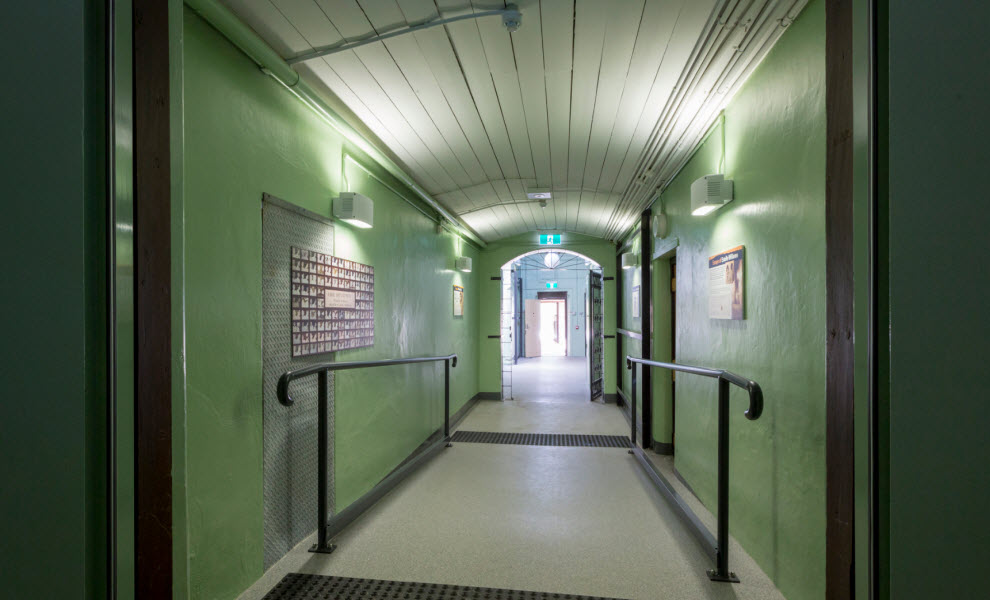 Book now
YHA Australia is a member of Hostelling International (HI), the world's largest provider of (totally non-haunted) backpacker accommodation with more than 4000 hostels in 60-plus countries… including close to all these spooky destinations. Click here to book your stay.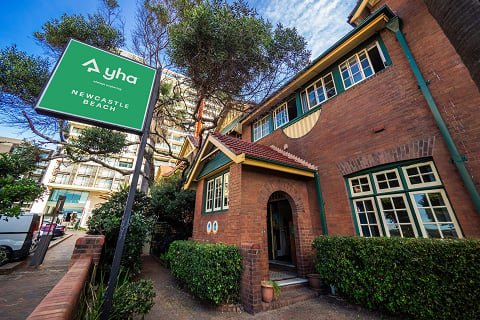 YHA Newcastle Beach
Opposite Newcastle Beach, and right in the centre of town, this friendly YHA is perfect for travellers looking for affordable accommodation.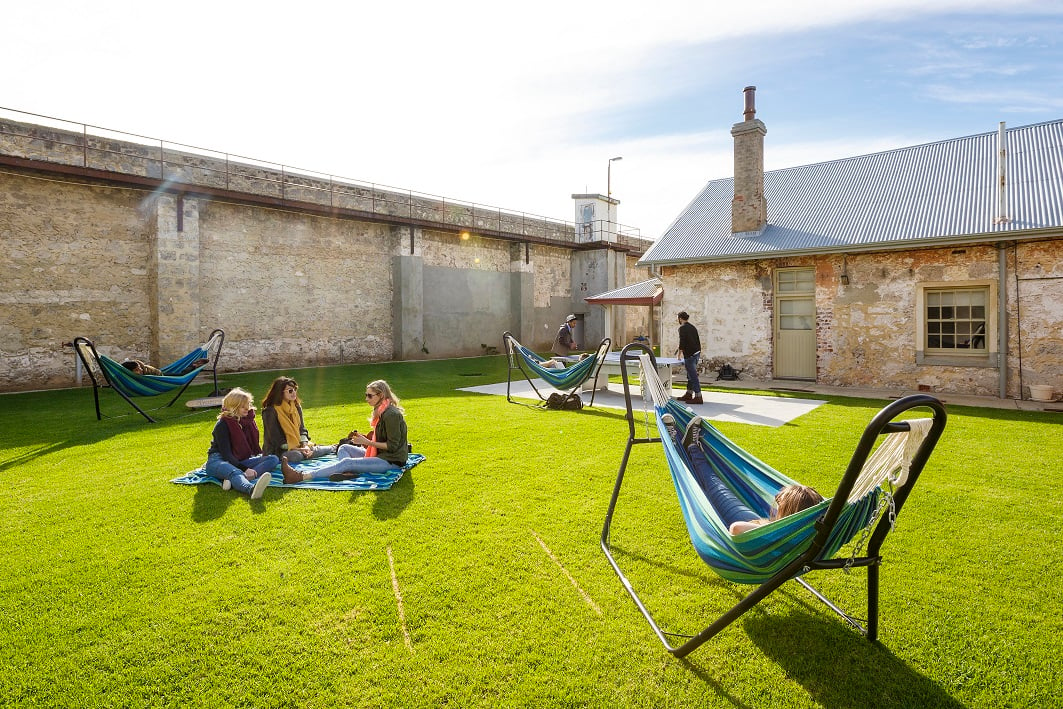 YHA Fremantle Prison
Part experience, part accommodation, spend a night behind bars at the UNESCO-listed YHA Fremantle Prison – a one-of-a-kind piece of convict history.