Dublin On A Budget
Find out what happens when an irish expat rediscovers her hometown and finds things have changed. By Janet Mcgarry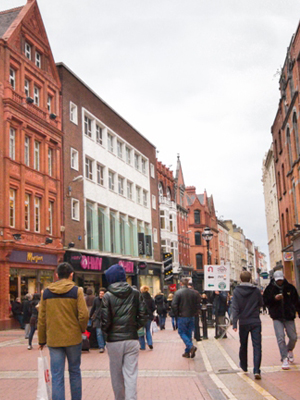 Dublin's my home town, so I always visit it with mixed emotions. Five years ago I was less than impressed by the sheer speed of change and feeling of greed that seemed to have taken over the country; this year, it was a very different picture. Ireland was one of the victims of the GFC and its economy has been slow to rebuild. It's easy to see the result in the empty shops on the most popular city streets, the endless sales and the bargain offers for everything a visitor is likely to want.
But the people's spirit is indomitable and they have a dry gallows humour about the hardships everyone is now facing that shines through. And in the end, beautiful as it is, it's the people that visitors remember.
As an ex-pat, I took the time to visit some favourite spots, do a few touristy things around town, and, of course, have a few drinks with friends at the great pubs. Dublin is a city to slow down in – it's not as frenetic as London or Paris, and an easier pace lets you take in the true character of the place.
My tips on things to see and do include:
Pop up restaurants: Filling empty retail spaces, these come and go and are great for experimental and cutting edge food ideas. Find out more about these and other foodie delights at holymackerel.ie
Music and craic: There's always a good night out to be had somewhere in the city and the place to find out what's on is this free web magazine - lecooool.blogspot.com
Shopping: Bring an empty bag because you will sh op. Bargains galore as all the shops fight for your business. Clothes in particular are seriously cheaper than in Australia. Try the Irish chain stores of Dunnes and Penneys for especially cheap and cheerful stuff.
Bike it: Dublin like other European cities have embraced the community bike idea with 44 'Dublinbikes' stations around the city. It's free for the first half hour so use them for short point to point journeys and then pick up a new one. You need either a long term subscription (10 euros) or three day card (2 euros) to get you started. Go to dublinbikes.ie to get started.
Get out of town: There are lots of great spots out of the city centre to explore – take the train to Howth and walk over the headland for great city views. Go by bus to Enniskerry or Glendalough (and overnight at the great YHA there) for a history fix. Or join the locals walking their dogs and running through the Phoenix Park.