Forget airport waits and bus your way around the east coast
Catching a flight = delays, zero leg room and blocked ears. Here's why you should ditch the plane, save some cash and bus your way around Australia's east coast.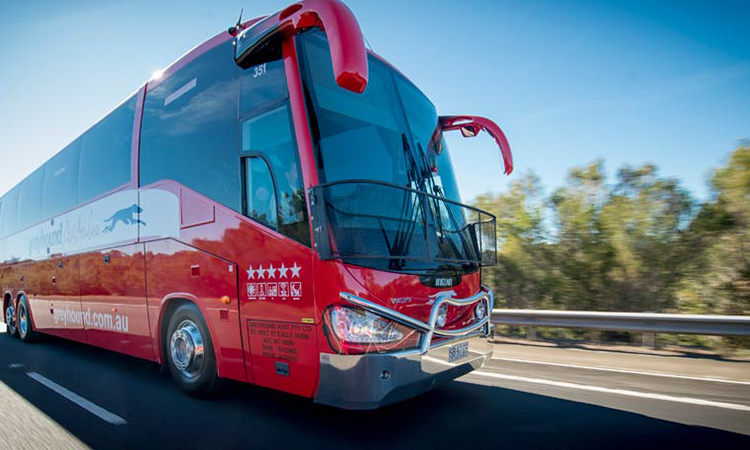 A flight from Sydney to Cairns takes about 3 hours. Sure, it's quick, but have you thought about what you're missing along the way?
The scenic beauty of the Blue Mountains, just a hop, skip and a jump away from Sydney. The delights of the Hunter Valley Wine Region. The ultra-hip surf town of Byron Bay. The endless fun and adventure of the Gold Coast. Everything that big, bustling Brisbane has to offer. K'gari, the Whitsundays, rafting at Mission Beach and snuggling with a koala on Magnetic Island. Really, you're zooming past a lot of fun on this flight.
Introducing your FOMO cure-all: the Greyhound Whimit Bus Pass.
It's transport around the east coast made simple – without plane delays, blocked ears and old mate behind you digging their knees into your back due to the non-existent leg room.
Not only will a Whimit pass get you to and from all major cities on the east coast, you can stop off at every one of the hidden gems on the way, all included in the cost.
There are no restrictions on destination and distance – you just choose how many days you need (7, 21, 45, 60, 90, 120 or 365), and make as many trips as you like in that time. We're talking some serious value here – flights aren't cheap, especially when there's a whole bunch of places you want to see.
Safe, comfortable, free WiFi and USB chargers at every seat – with Greyhound, you can kick back and relax as you take in the unique scenery of the Australian countryside (in between naps, of course).
It gets better – as a YHA member, you get a sweet discount so you can spend less on transport and more on all the unforgettable experiences waiting for you.
Try our 27 Night East Coast Adventure on for size – all the higlights of the East Coast with all the thinking done for you.
See Sydney, Byron Bay, Brisbane, Noosa, Hervey Bay, K'gari, the Whitsundays, Magnetic Island, Mission Beach and cap it all off with seeing the east coast's crowning jewel - the Great Barrier Reef.
If you happen to have a car with you, you can self-drive to each town; if not, add on a Greyhound pass to enjoy a month of memorable bus trips spent swapping travel stories with your new friends.
Australia is a big, beautiful country with so much to see and do. Really – bussing is the only way to even come close to seeing it all.
Sound fair enough? Of course it does!
Click here to get your pass with the YHA discount already applied, and get ready to see more of Australia than you ever imagined.
All GIFS from GIPHY.