Fremantle Prison YHA
Western Australia
Imagine living in a room not much larger than a toilet, where the only creature comforts are a hammock, small desk and chair, and a bucket.
This was the fate for the residents of the Fremantle Women's Prison, opened in 1889 (the first toilets were only installed in 1922) until it was closed in 1970 amid riots and growing concerns about prisoner conditions.
Today, it feels like there is a bathroom or shower on every corner, and while the cells remain, they are now double the size and available to hire by the night as one of Australia's most unique backpacker accommodations.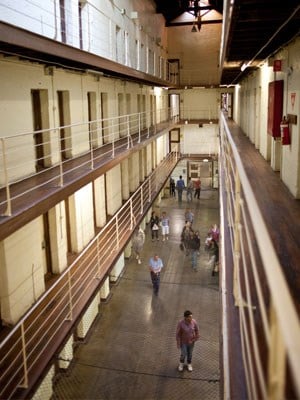 Transformed by YHA, the former prison block now has Wi-Fi; a communal kitchen bursting with pantry storage, vending machines, spotless new fridges and six sets of hot plates; and plans for outdoor table tennis, a grass volleyball court and a giant projector screen for moonlight movie nights.
Even with the addition of some creature comforts, the history of the building is very much alive and well within the confines of the impossibly high limestone walls. Internal walls have been painted in their original colours, wooden floors lovingly restored, and ancient fireplaces and stoves still appear in some of the share rooms.
Fremantle Prison YHA manager Sean Stahlhut, who recently moved to Perth after managing a New Zealand YHA, says he loves the mix of new and old.
"Everything is brand new like the beds, and the facilities, but there's also this amazing educational experience you can have here. You can stay at the prison, visit the prison, and really live that experience.
"I went on a tour of the prison and was amazed by the information. Not just the convict history, but also modern history, I think few people realise it only closed in 1991."
Guests can sleep in one of the actual prison cells or grab a room in an additional purpose-built building block of private rooms with ensuite.
In a city with limited budget accommodation, a cell bed in this new hostel will start from $29 per person. Private rooms start from $120 and a fully self-contained cottage (just next to the main prison) will be on offer from $280 per night.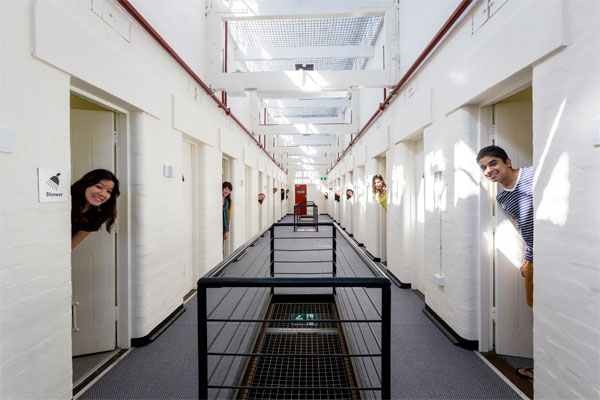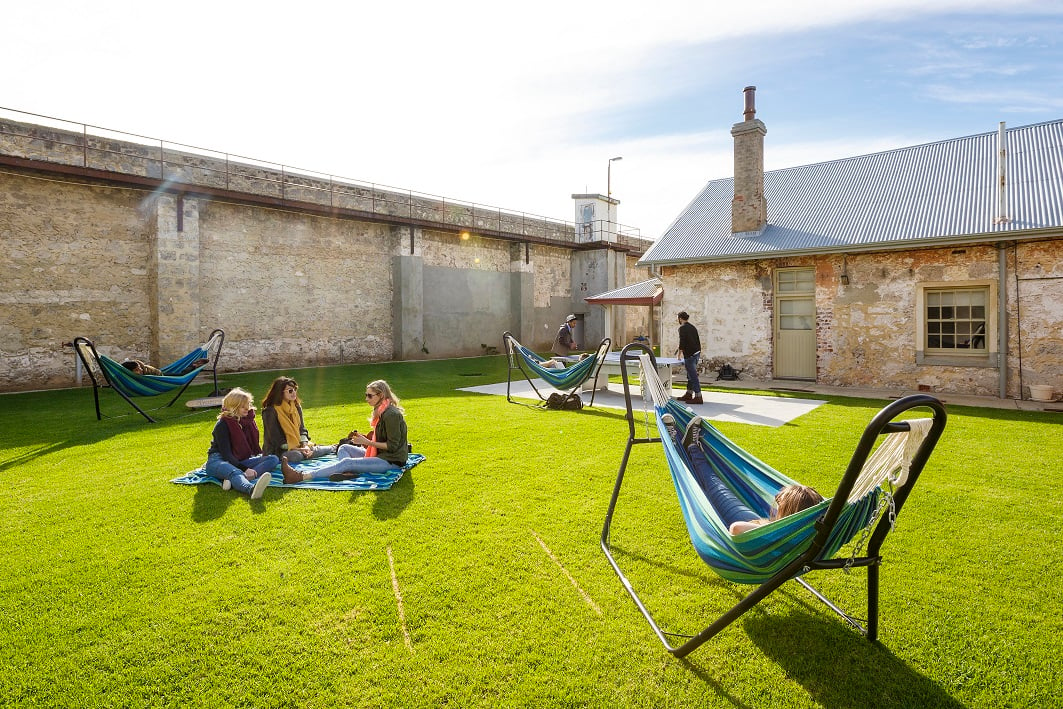 YHA Fremantle Prison
Part experience, part accommodation, spend a night behind bars at the UNESCO-listed YHA Fremantle Prison – a one-of-a-kind piece of convict history.