"Get here before the secret gets out!"
Scottish couple Sean and Rhianne take us on a South Australian road trip to see things you can't find anywhere else on earth.
If you are tired crowded cities with no room to breathe, and if you crave wide-open road, deserted white sand beaches and a chance to see 'the real Australia', then let me suggest a road trip in South Australia. South Oz really has it all. I know this because we have just completed a road trip here and we cannot recommend it enough to other backpackers. If you are interested in doing a South Oz road trip you can follow our itinerary. We started in Melbourne and did the Great Ocean Road, which is a great way to do combine two amazing trips into one.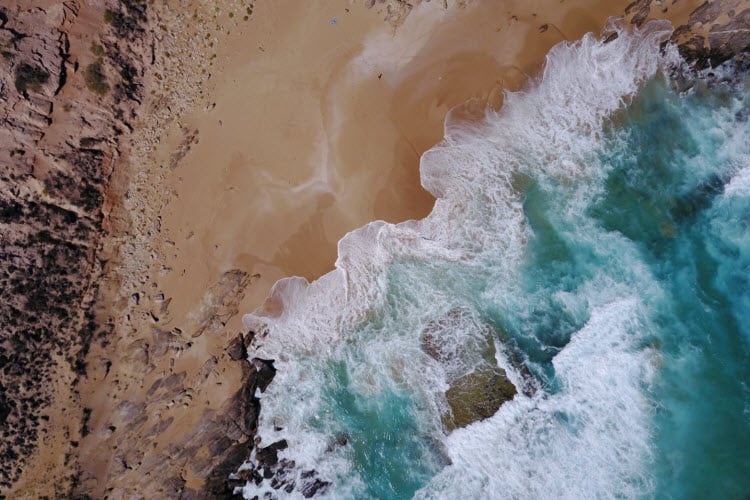 Day 1 – Port Fairy to Robe
After completing Great Ocean Road I would suggest spending a night in Port Fairy, a lovely quaint fishing village at the edge of Victoria. The YHA here is perfect – it's a lovely cottage with a backyard and it boasts SO much character. The old stables, coach room and hay lofts are converted into bedrooms now – how cool is that! Get up bright and early the next day to drive into SA. Mount Gambier is one of the first towns you will come across in SA so stop for a coffee and have a look at the Blue Lake, then keep heading to Robe.
Don't miss…
• Tower Hill Wildlife Reserve, 10 minutes' drive from Port Fairy. Tonnes of koalas and kangaroos to spot in the wild
• The Blue Lake in Mt. Gambier – it really is sooo blue!
• Mt Gambier's 'Sunken Garden', the Umpherston Sinkhole
• Robe Obelisk
• Robe Town Brewery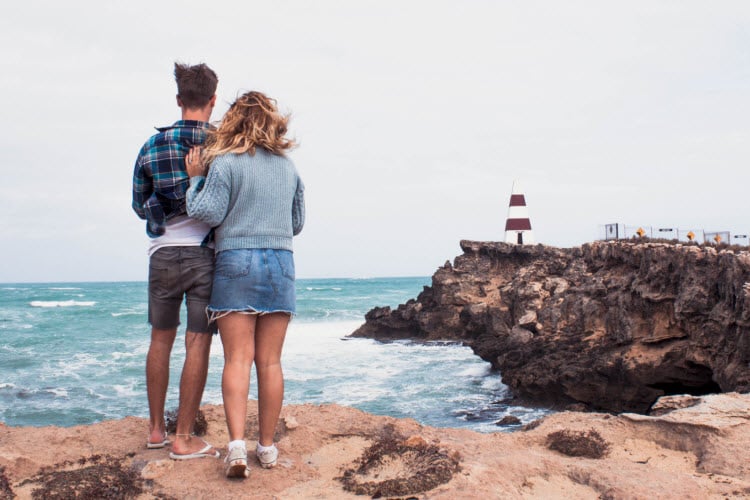 Day 2 – Robe to Port Elliot
This is a longer drive (around four hours) so you'll want to hit the road early again. We stopped at 'Adventurous Spoon' for a lovely coffee and cake to start the day off right before leaving Robe. There are some lovely unexpected stops and photo opportunities along the way. See if you can spot this cool and completely insta-worthy old bus we found at the side of the road. There's even a pink lake. Yes, pink!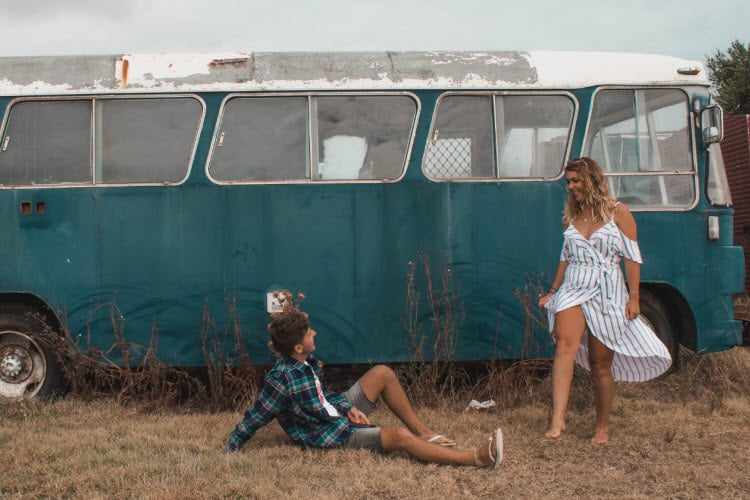 Day 3 – Port Elliot
This is such a scenic little town, plus the YHA Port Elliot has been voted the best in Australia and it's not hard to see why! Situated opposite the beautiful Horseshoe Bay, you will feel completely chilled out here. Check out the larger neighbouring town of Victor Harbor here too, where you can access the tiny Granite Island via a causeway and you can spot penguins here at sunset – they even have a penguin crossing! Tip: Most things are closed in Port Elliot on a Monday so get your groceries and bits 'n' pieces from Victor Harbor.
Don't miss…
• Spend some down time on the beach or jump from the jetty at Horseshoe Bay
• Stroll over to Granite Island and visit the penguins
• Test your surfing skills at Boomer Beach
• Enjoy fish and chips overlooking Horseshoe Bay from Flying Fish Café
• Take a boat tour to spot seals, dolphins and whales from Victor Harbor
• Meet the horses who drag the horse-led tram over to Granite Island
• Take surf lessons in Middleton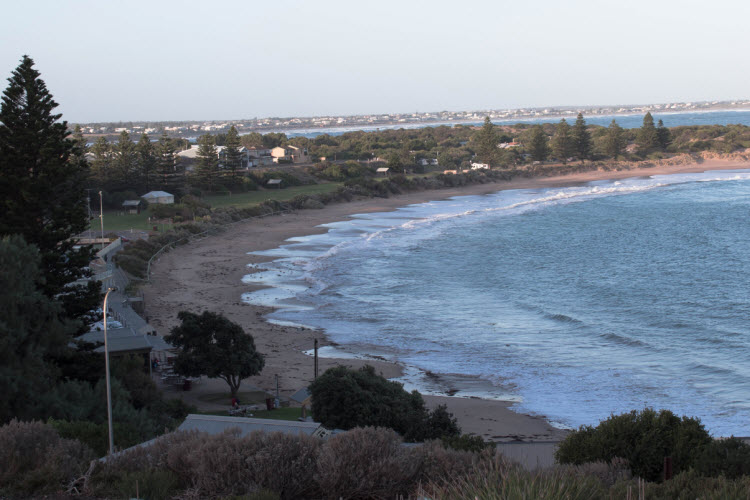 Day 4 – Port Elliot to Adelaide
It's just a short hour-and-a-half drive from Port Elliot to Adelaide. We only spent one night at YHA Adelaide Central but we would have loved to have stayed more – it's such a beautiful city and one day is not enough.
Don't miss…
• Take a stroll around the Adelaide Central Market
• View the city from the Adelaide Hills from one of the several lookout points
• Enjoy lunch or a tipple in one of the city's many trendy cafes and bars
• Stroll around the Botanical Gardens
• Pop in to say hello to the animals at Adelaide Zoo
• Time it right and attend one of the city's many events and festivals
• Splash the cash at Rundle Mall
• The variety of museums, there's something that'll take your interest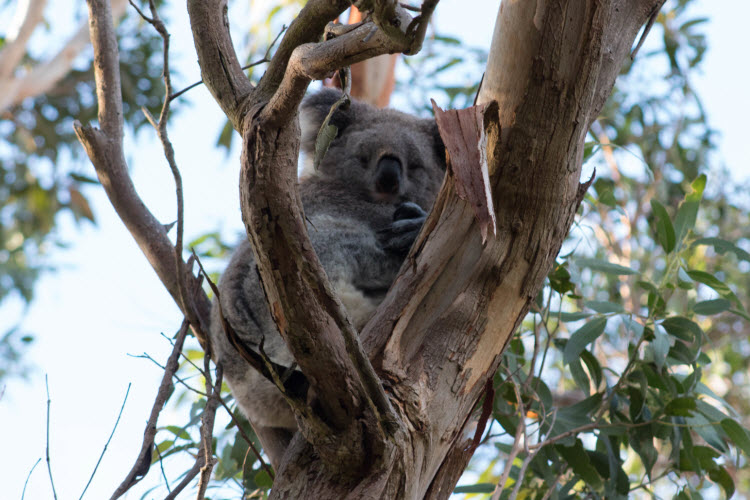 Day 5 – Adelaide to Cowell
We only stopped here as the drive to Port Lincoln is too long to do without an overnight stopover (approximately seven or eight hours). However long the drive was (around 5-6 hours) it was still amazing to see some of the Aussie outback! Seeing the red dirt and miles and miles of straight open road is something we will never forget. You will feel like you are driving through a Wild West movie set. We had no mobile reception once we passed Port Augusta until we arrived in Port Lincoln so have music, podcasts, movies or whatever downloaded before you go.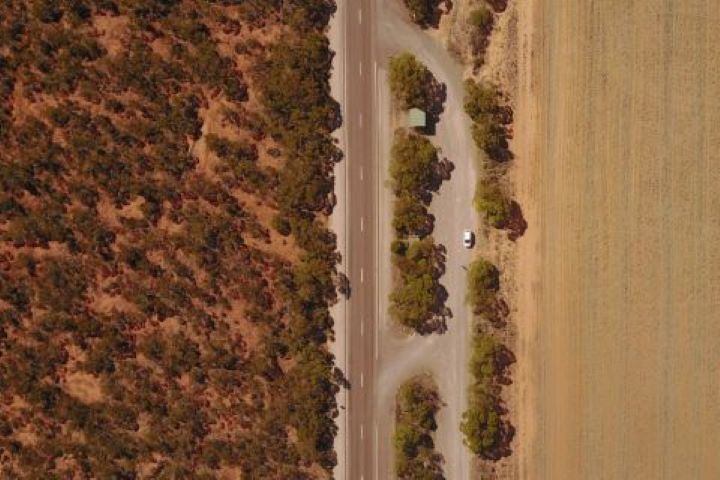 Day 6 – Cowell to Port Lincoln
This is the final stretch, only a short hour and a half drive and you're in Port Lincoln. Here you can swim with sea lions – the puppies of the sea. You can also do a 4WD on sand dunes and empty beaches, or spot some koalas at Mikkira Station. The lots to do!
Don't miss...
• Go on a seafood tasting tour
• Spot koalas at Mikkira Station
• Enjoy a drink in the fairy-lit Beer Garden Brewery
• Watch the sunrise from anywhere on the port's seafront (we watched the most amazing sunset followed directly by the moon-rising behind us)
• Visit Port Lincoln or Coffin Bay National Parks for miles and miles of deserted beaches and a dose of vitamin sea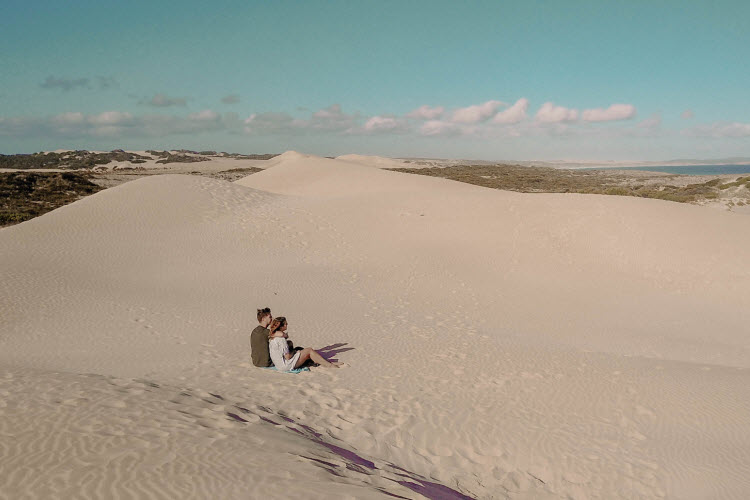 Some tips for your South Australia road trip
• Always take turns and rests while driving, some of the roads are very long and unchanging. Very serious accidents happen when you're not paying attention or are drowsy. There are occasional 'driver reviver' stops where free coffee is provided.
• Always be aware of the wildlife near the roads! You will pass a lot of road kill and if you're the unlucky one, it could be very dangerous.
• Large supermarkets are few and far between. If you see one we recommend stopping in and grabbing your groceries for a couple days so you don't have to pay more in local shops.
• If you don't have an esky, like we didn't, buy a zip cool bag from a supermarket to keep all your groceries cool during the long drives and stop-overs in towns. Don't skimp out and have to rush the trip just to save your butter from spoiling!
• Camera at the READY! Most of the wildlife you'll come across will appear out of nowhere and if you don't get a photo, did it really happen? We spotted an alpaca in a field near Port Lincoln, drove past three emus crossing the road in Coffin Bay, spotted a wild koala and kangaroos near Port Fairy and so on.
• If you're buying alcohol and are a foreign national, your passport is the only valid ID that's accepted in SA. Driver's licence? Not here unfortunately.
• Just do it! We have seen things on this road trip that you literally can't see anywhere else in the world. South Australia will blow you away and the best bit? There are no big crowds of tourists... yet! Get here before the secret gets out.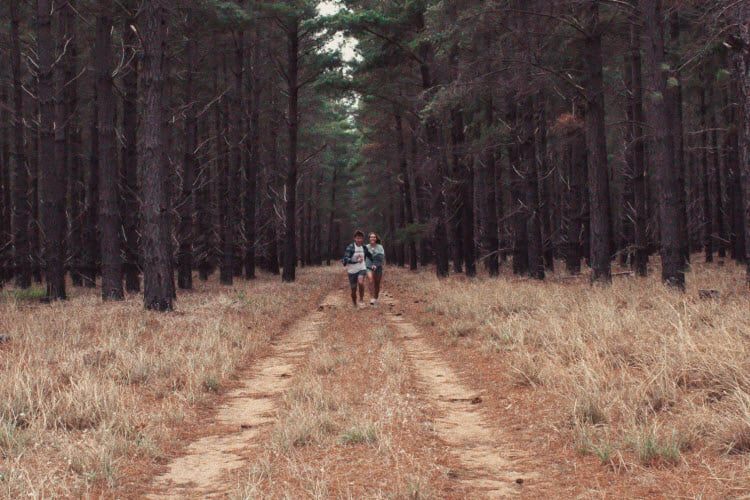 Read more from Sean and Rhianne at their blog, Wanderfully Living.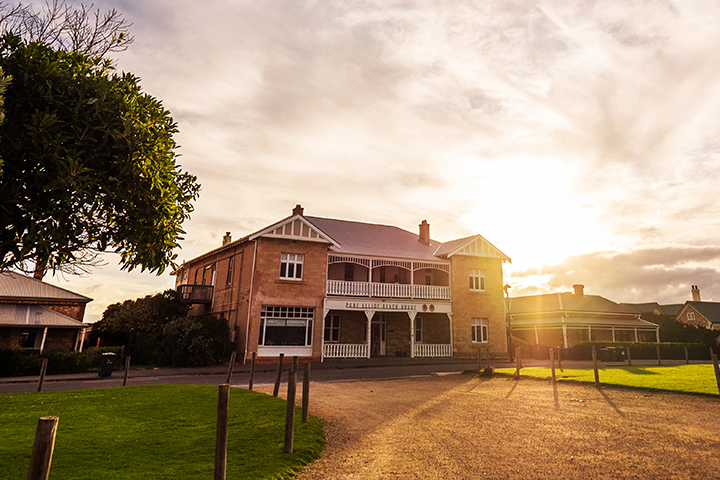 YHA Port Elliot
Located in a breezy, historic building and overlooking the calm waters of Horseshoe Bay on the Fleurieu Peninsula, YHA Port Elliot offers beautiful beach adjacent accommodation.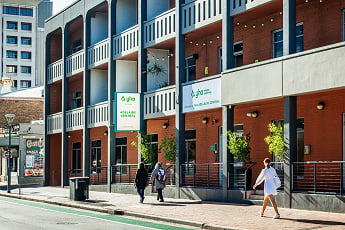 YHA Adelaide Central
Located in the heart of Adelaide, the chilled-out YHA Adelaide Central boasts spacious communal spaces & easy access to all the hotspots & events of South Australia's capital.