Great Island Escapes
Whether you're looking for deserted beaches, outdoor adventure or a wildlife encounter, Australia's islands offer all this and more, writes Janet McGarry.
Deserted Beaches, Outdoor Adventure And Wildlife Encounters
Australia isn't lacking in great spots to visit but somehow travelling to an island adds a certain extra spark to any trip. Whether it's 150 kilometres off the mainland or just a few hundred metres by bridge – it brings an element of isolation and adventure and a certain intrigue.
Here are four of my favourite islands around Australia. All are easily accessible but offer very different experiences. All deserve a spot on your travel list.
Kangaroo Island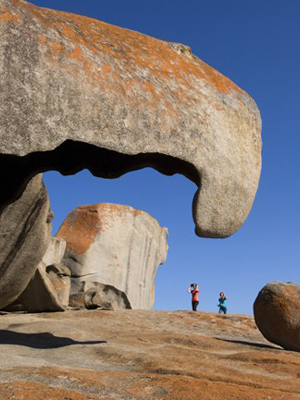 Size matters. After all, with islands you might as well have them either small and deserted, or as big as the Australian Capital Territory. Kangaroo Island (commonly referred to as KI) is the latter – stretching for more than 150 kilometres from top to toe. You'll arrive off the ferry at Penneshaw on the south-easterly tip, perhaps a bit green around the gills as it can be a rough crossing. But plan to spend more time than you expect getting around - whether you just want to knock off the main attractions or want to discover small empty beaches and other hidden gems. Slow down and you'll be rewarded with outstanding vistas and rolling green country.
KI should have been dubbed 'Wildlife Island'.
It takes most of Australia's iconic animals and puts them within accessible distance. Never seen a koala outside of Taronga Zoo? You can fix that here with a wander down koala alley near Hanson Bay where they are literally falling out of the trees. Or you might have chance encounters like the one I caught snoozing up in the branches of a convenient gum tree as I pulled into a café.
Most people start with Seal Bay – a wide horse-shoe expanse of the southern ocean with a starkly white beach littered with sea lions. Gathering in groups, they flap and flop, bark and barrack, preen and pose, as groups of visitors are brought down by national park rangers for a close up encounter. It's very controlled and organised, but works to balance visitor numbers with keeping the wildlife 'wild'.
It's also easy though to see seals basking off rocks in Flinders Chase National Park. Visitors are drawn by the distinctive Remarkable Rocks, but wander a little off the main path and you'll be rewarded with colonies of sea birds and basking seals. Late in the afternoon, driving back to the eastern end of the island, make sure to slow down and you'll see mobs of shy tammar wallabies – much smaller than kangaroos, and virtually extinct on the mainland.
You can never have enough wildlife, so finish a KI day with a visit to the Penguin Centre just down below the Kangaroo Island YHA in Penneshaw. Watch the fairy penguins come ashore at dusk – the odd one has even been known to take a wrong turn and pop up at the hostel!
Janet's Tips For Your Island Escape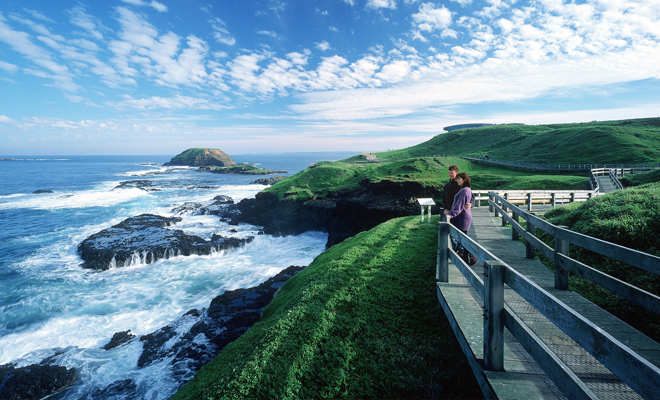 Phillip Island
Penguins can be both a benefit and a curse; on the plus side, lots of people discover Phillip Island purely because of their famous fairy penguins. But on the negative side, most rush their visit and miss the grandeur and beauty of the island and the wealth of other things to see and do.
Whilst connected to the mainland by a bridge, Phillip Island holds to the island ideal by having that sleepy, laidback feel that is so essential. Its rocky shoreline, craggy cliffs and long sea beaches with great surf breaks make it a quintessential Aussie seaside destination. Combine this with the appeal of a variety of motor sports, wineries, animal sanctuaries, and even a chocolate factory, and it's easy to extend your visit for days.
Still not persuaded? You'll be a convert on arrival at Phillip Island YHA where they use a simple brightly coloured map to show you all there is to see and do. The natural enthusiasm of hostel staff for their slice of paradise will do the rest.
My ideal Phillip Island day? A bike ride from the hostel to nearby Cape Woolamai followed by a walk over the headland to take in the spectacular views. Refresh with a swim or surf and lazy beach afternoon followed by an early dinner at one of the many spots in Cowes. Round off the day with a quick walk and seal-spotting at The Nobbies headland en route to sunset penguin parade.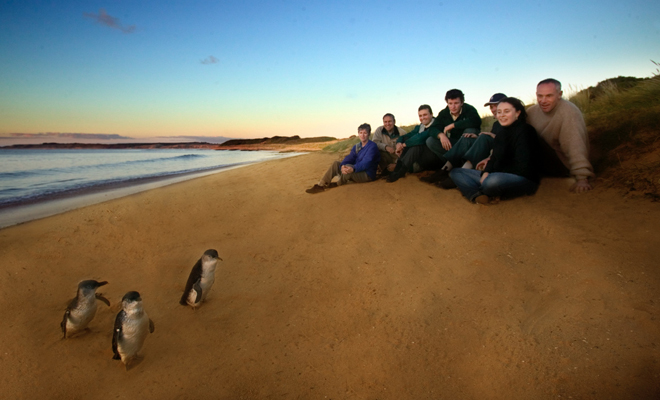 North Stradbroke Island
If your idea of heaven involves long stretches of white sandy beaches, clear blue waters, fishing, surfing, diving and swimming then North Stradbroke Island in Moreton Bay or 'Straddie' as it's widely known is the perfect spot for you! One of the great sand islands, with rich history, diverse flora and fauna and pure isolation, you'll be on island time in no time.
Thirteen kilometres by ferry from the Brisbane seaside suburbs of Redland Bay and Cleveland make Stradbroke Island the ultimate easy island getaway. You arrive into Dunwich and should then head north to the coastal townships of Amity Point and Point Lookout. These little towns have a fantastic laidback vibe with quirky cafes and cute restaurants, all buzzing with holiday-makers and locals. Enjoying the panoramic views of the bay while eating fish and chips on the headland is a must do and if you're lucky you'll spot some dolphins, turtles or whales frolicking in the ocean.
A visit to Stradbroke Island without experiencing some of the best scuba diving is an absolute no no. The chance to get up close and personal with the colourful marine life is an opportunity too good to refuse. Oh so conveniently Stradbroke Island YHA at Manta Lodge has an onsite scuba centre and run a PADI dive tour offering daily scuba dive and snorkel trips.
The waters are full of the most amazing sights - keep an eye out for wobbegongs and of course the manta rays. The hot tip, if sighting manta rays is on your bucket list is that they like the cooler winter waters. Trust me it's worth braving the icy waters to catch a glimpse of these magical creatures and a definite pinch me moment.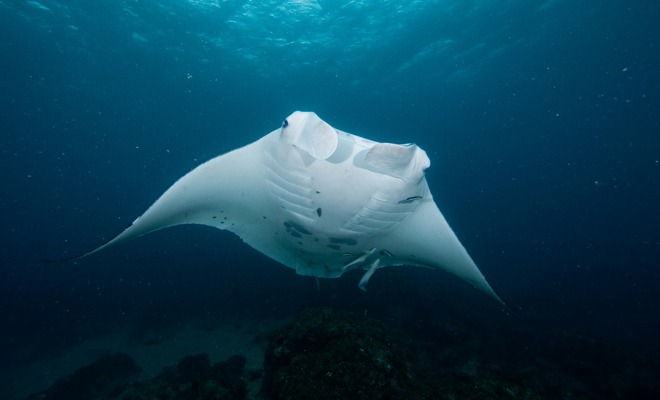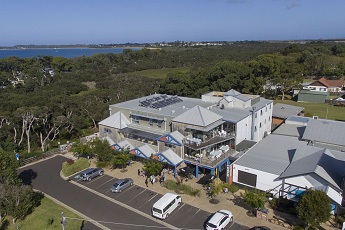 YHA Phillip Island
Award-winning YHA Phillip Island is your gateway to one of Australia's most famous islands & offers comfy lounges, a gourmet-style kitchen area & a rooftop deck.