Guangzhou
The secrets out, Megan Czisz reveals why tourists are flocking to China's third largest city, Guangzhou.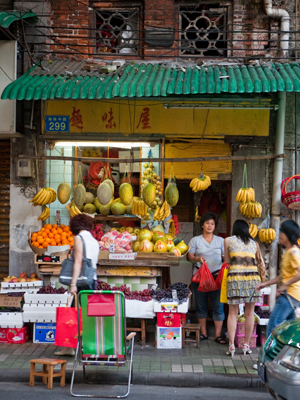 If you're wondering why you've never heard of Guangzhou, it's probably because you know China's third largest city by its old name, Canton. The city has been welcoming foreign visitors to its port for centuries and today continues to draw in the crowds every year with a packed calendar of exhibitions and trade fairs.
At first glance, modern Guangzhou is just another glitzy and anonymous Chinese city, bulging at the seams with high-rise shopping malls and neon under a noxious layer of smog.
So why go?
It might not be the cheapest town in China, but unlike Beijing or neighbouring Hong Kong, a stopover in Guangzhou won't empty your pockets before the main event. A dorm bed will rarely cost more than AUD$10. A ride on the metro, the cleanest and quickest way to get around, costs as little as 2 RMB (AUD$0.30). With announcements in English and colour-coded lines, it's no harder than using the London Tube.
Take the metro away from the super-slick pedestrianised malls and American chain stores of the inner city to find glimpses of old Canton: chaotic back streets and wonderfully strange specialty markets, like the Guangzhou pet market where you can play before you buy.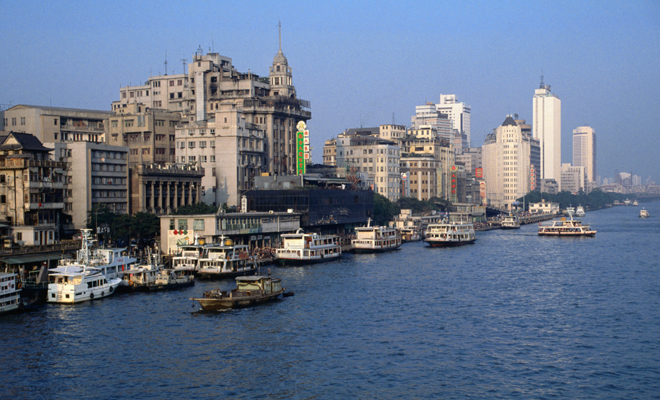 Soaking up the atmosphere is free, and in a country of one billion, people watching is one of China's top attractions. On Shamian Island, once the only place in China foreigners were allowed to live, there's enough going on to keep you watching for days.
Separated from the rest of Guangzhou by a pedestrian bridge underneath a tangle of flyovers, the island is a quiet enclave of shady boulevards and colonial architecture left behind by the British, French and Americans. If you visit when the light is right, you might catch absurdly overdressed couples posing seriously for professional photographers. Down in the park by the river you'll hear groups of senior citizens practicing their scales, see graceful businessmen performing tai chi, or bump into a couple twirling across the concrete, showing off their best ballroom dance moves.
If you do decide to join the masses and visit some tourist sites, Guangzhou is home to plenty of world-class museums and galleries, like the Guangdong Museum. Housed in a building designed to resemble an ancient Chinese jewellery box, it features exhibitions on the history and culture of Guangdong province. Go early to grab one of 5,000 free passes handed out daily.
And of course, you can't talk about China without talking about food. Many of the Chinese dishes we devour in the West originated in Canton, including the much-loved tradition of yum-cha. Visit a dim sum restaurant and spend as much or as little as you like, or pick up some roasted vegetable skewers for a few cents from one of the stalls that set up street side in the evenings.
An industrialized port city, Guangzhou might not be the obvious choice for a stopover. But for those who want to do more than shop, or want to get a taste of big city China on a backpacker budget, it's hard to go past the bright lights of this big city.
Check out YHAs Chinese network for great accommodation www.yhachina.com/