Guide to Hostel Survival
The Dos And Dont's Of Staying In A Hostel Dorm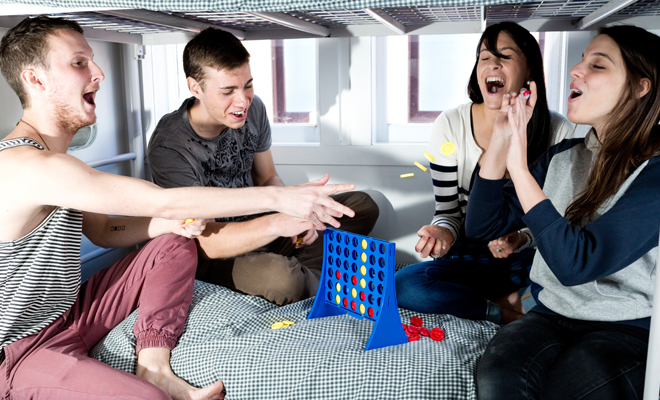 Navigating a hostel dorm room can be tricky. Stick 8 people from different backgrounds with different habits and schedules together and there's bound to be some issues. On the other hand, the people you meet while staying in a hostel can become friends for life and the experience really is like no other.
Keep these hostel etiquette tips in mind on your next backpacking trip to avoid becoming 'that guy' in the dorm room.
Don't Hog The Bathroom
Be mindful when using communal showers, especially at peak shower times like in the morning and later at night. Not only will you keep your fellow backpackers happy you'll also be doing your bit for the environment.
Don't Hog The Bathroom
Bring a small torch when you're moving around at night. With the flick of a light switch you could begin a full blown lights on lights off dorm room war; a common source of hostel tension.
Don't Make A Racket
If you return to your dorm room in the wee hours of the morning, do your best to keep noise levels down. Try getting your PJs ready before you head out if you know it's going to be a late one – your roommates will appreciate it.
Do Be Mindful Of Other Peoples' Schedules
Just because you have to wake up at 4 in the morning to catch a flight doesn't mean everyone in your room should have to as well. Be considerate – make sure your alarm isn't loud and aggressive, and get up as soon as it rings. No snoozing!
Don't Be The Dorm Room Slob
Leaving your bag exploded across the floor, dropping half-eaten food, leaving items on other peoples' beds. We're all a bit messy at times, but keeping your things in order not only makes the room more pleasant for other people, it will also make your life easier when it's time for you to check out!
Do Be Considerate Of All Roommates, Human Weaknesses And All
Serial snorers, those suffering with a sniffle and odorous farts are all awkward hostel problems. Victims – remember we're all human. Culprits – 'excuse me' goes a long way, as does remaining confined to the bathroom for a while, or laying off the late night refried beans.
Do Buy Some Earplugs
Just in case that last rule gets a little too difficult.
Don't Forget Your Manners
We don't want to sound like your mum but a smile and polite 'hello' never hurts, even if you are dying of jet lag.
Do Share Experiences
If you're the frustrated vegetarian, the one who got lost trying to navigate your way round the back streets, or you stumbled across an amazing local spot no one seems to have heard of – pay it forward and share the intel with your fellow backpackers.
Do Join Your Hostel's Pub Crawl For A Night
If you're travelling alone and want to experience the nightlife of the city you're in, a pub crawl organised through your hostel is the best (and safest) way to do it. Most YHA's have regular pub crawls, movie nights and BBQ's on offer. Check the 'Things To Do' section of the hostel page to see what's on.
Do Have Fun!
Hostelling is all about being considerate but it doesn't have to be a military operation – remember you're there to get to know your roomies, bond with different people and embrace new experiences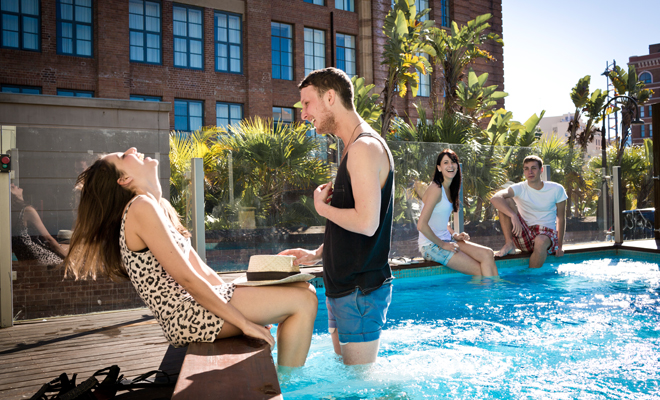 TRAVELLING TO OZ? CHECK OUT OUR TIPS TO SEE AUSTRALIA ON A BUDGET!