Holy Cow
New Delhi, India
Warning: The Indian capital, New Delhi, may cause culture shock, writes Damian Hall.
It was like the apocalypse had happened and no one had told me. The sky was a blanket of orange. Dirt and dust covered everything. Cows idled around unheeded, a cobra rearing up from the pavement (luckily there was a snake charmer with him), an elephant stood patiently by the roadside and there were eagles everywhere. No Biblical horsemen, but pretty much everything else.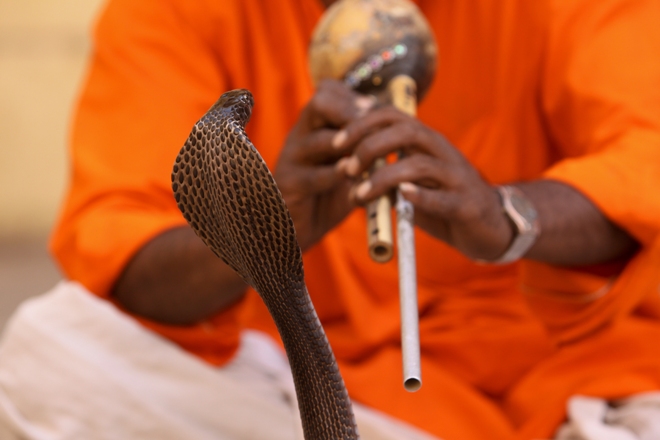 Though it felt like the end of the world, people stood around casually, starring at nothing in particular. It was hot – late 20s (Celsius) – but everyone wore long trousers, shirts and often jumpers. I guess that's what they call culture shock. I'd never felt so repelled and yet at the same time compelled by a place before.
I consider myself reasonably well travelled, but I have never experienced anything like Delhi. I was massively excited about visiting India for the first time – to go camel riding in desert, trekking in the Himalayas, see the Taj Mahal and so much more. But I hadn't given any thought to the subcontinent's monstrous capital. To me it was merely a jumping off point, somewhere to rest up after a long flight from Sydney. But it's much more than that.
The journey from the airport into the centre of Delhi had me saucer-eyed in amazement. The traffic was a comical chaos. But one that somehow worked.
Most vehicles looked like they were straight from scrap yards. No one used indicators – horns were honked as an overtaking commenced. The constant beeping and peeping from taxis and tuk tuks sounded like Blazing Saddles, where the cowboys succumb to an uncontrollable fit of bottom burps. Vehicles were consistently avoiding catastrophe by centimetres, yet no one got angry.
Delhi has often played a pivotal place in Indian history. At least eight different cities have been founded on the same spot in northern India and the British made it the capital of their Raj rule. Since independence in 1947 the city has prospered, but with the social problems that boom often brings, such as chronic overcrowding (12 million and counting) and pollution (hello black bogeys). However, more recently Delhi has undergone an urban overhaul – improved infrastructure and air quality.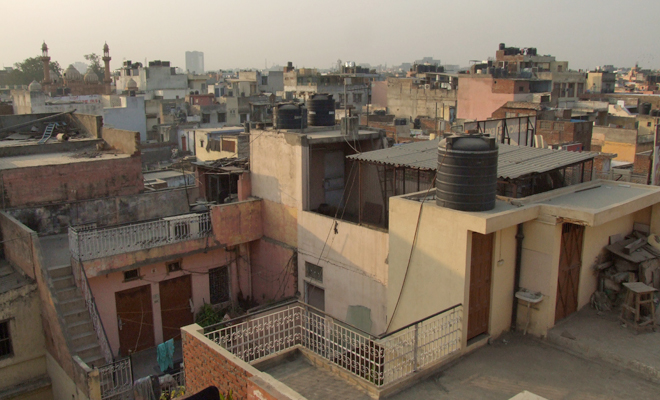 New Delhi usually refers to the smarter, wider avenues of the business and residential area around Connaught Place and government areas in Rajpath. But Old Delhi is far more interesting. Like most budget travellers, I stayed in Paharganj, near the New Delhi train station, a rabbit warren of narrow, crammed streets, colourful bazaars and rickshaw wallahs all tumbling down on top of you. It smells of incense.
The Best Of India
1.
Don't Leave The Country Without Seeing
Rajasthan
Nicknamed the Land of the Kings, highlights include the pink city of Jaipur, the blue city of Jodphur, Jaisalmer's impressive fort, "India's most romantic city" (as seen in Octopussy) Udaipur and Pushkar, site of the famous camel fairs.
Varanasi
Regarded as sacred by Hindus and Buddhists, Varanasi attracts thousands of pilgrims, many who believe that bathing in the Ganges will deliver them from sin.
Kashmir
Formerly the world's most beautiful – and highest – war zone, the largely safe region is the secret the Department of Foreign Affairs warns you about, but every traveller says you absolutely must see.
McLeod Ganj
Volunteer, try some meditation or visit the Dalai Lama and the Tibetan government in exile, amongst the fertile valleys and frightening peaks of the Himalayas.
The Taj Mahal
Built by Mughal Emperor Shah Jahan in memory of his favourite wife, it's quite possibly the most beautiful building in the world. Agra's ace is especially fetching at night or early morning.
Goa
The west coast hippy haven boasts beautiful beaches, relaxed way of life, lush countryside, and loads of western travellers looking for a place to chill out. Goa moves to a different beat than the rest of the country.
Amritsar
The city of the Sikhs includes the astonishing Golden Temple, their holiest monument and one hell-of-a sight for non-Sikhs too.
Darjeeling
In the foothills of the Himalayas the classic Indian hill station is the perfect place to enjoy mountain views – including the world's third highest, Mt Khangchendzonga – and slurp down some of India's finest teas.
Mumbai
The surprisingly cosmopolitan megalopolis, where nightclubs bounce with Bollywood glitterati rub next to sprawling slums covered by blue tarpaulins. Anyone who's read cult classic Shantaram will want to go here.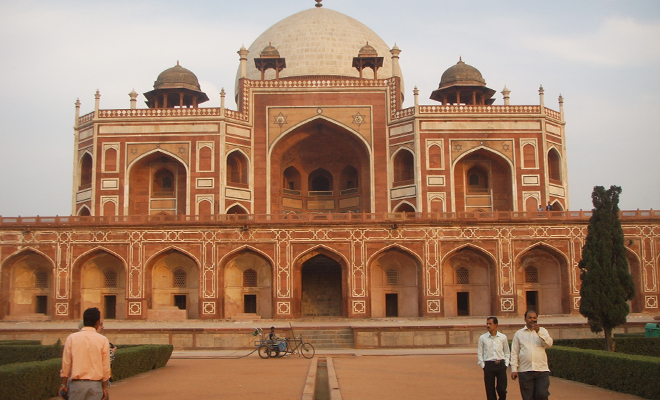 In a city with at least 2500 years of history there's a lot to see, so I arranged a driver, the smiley, laidback Krishna. We visited the Lotus Temple, clearly influenced by Sydney's Opera House. "I have been to Australia many times", he said with trademark grin, "in my dreams". At the Indira Ghandi museum I saw the very spot where the much-loved prime minister was assassinated by her Sikh guards.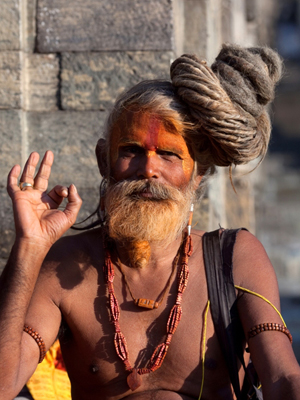 Religion is what you might call a big deal in India and almost all our stop-offs relate to one faith or another. Though it's red rather than white, the Humayun's Tomb unmistakably resembles the Taj Mahal. Indeed the World Heritage-listed building is also a monument to love, but this time commissioned by a woman, for a man.
I take my shoes off to explore the many mini temples of the curious red, white and yellow Laxminarayan Temple, built in honour of Laxmi, the Hindu goddess of wealth. Then my camera clicks away at the impressive Muslim tower of Qutub Minar, at 73-metres the world's tallest freestanding brick minaret.
I pass boys trying to sell me toy aeroplanes at India Gate, which looks like it belongs in Paris. In between the sites I see children playing cricket in dusty courtyards, like football has never been invented. Plus a thousand and one further glimpses of Delhi's bizarre and brilliant street life.
The best bits of the tour – and my time in Delhi – were drinking Chai in Krishna's home with his family. It was a tiny house; a bed doubled as sofa and his youngest sat spellbound by a Bollywood movie. As we discussed life in modern India I sipped the country's traditional milky drink and reflected on my day.
I wouldn't want to live in Delhi. But how many cities, with their chains stores, Irish bars and McDonald's, feel almost identical nowadays? There's nowhere else like Delhi. You probably wouldn't want to stay longer than three days, but everyone should experience the perfect storm of India's capital once in his or her lifetime.