How to celebrate Christmas like an Australian
Thinking of spending your first Christmas Down Under? While you won't run into many snow storms, reindeer or roaring fires, an Australian summer yuletide has plenty of its own unique charm, even if it means Santa Claus gets a little sweaty under that thick red suit. From beach barbecues to pavlova parties; welcome to Christmas, Aussie-style.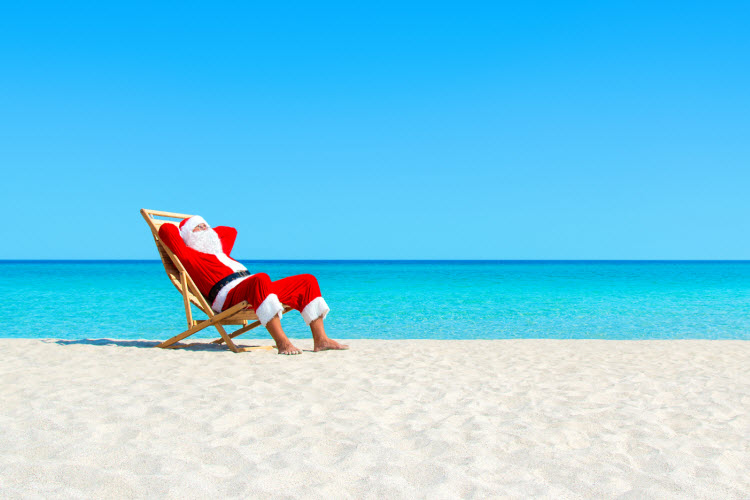 Head to the beach
Let's start out strong: what's the best thing about Christmas in Australia? Swapping the snow for sun, sea and sand. Christmas in the Southern Hemisphere falls right in the middle of summer, which is why so many backpackers make a beeline to the beach on December 25. If your family's shivering through a white Christmas back home, we won't judge if you elect to FaceTime them from the golden sand of Bondi or Manly.
View this post on Instagram
Get together over a game of cricket
All this sunshine also means it's cricket season, and you'll no doubt see games of an official or back yard nature in every park and even the beach over Christmas time. The Boxing Day Test match – which fills the Melbourne Cricket Ground every year on December 26 – is another Australian tradition that local sports fans probably enjoy even more than the festivities the day before.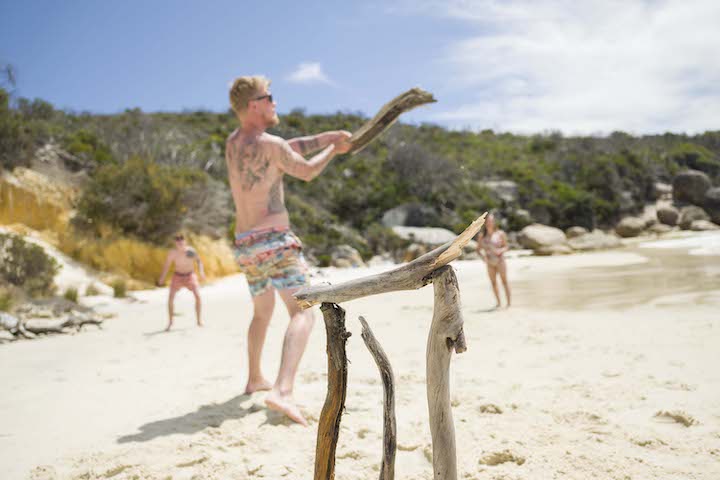 Put another 'shrimp' on the barbie
Psst – we actually refer to 'shrimp' as prawns in Australia, and it's less common to barbecue them than other ways to dig in, but you get the message. Since too hot for a glazed ham or roast turkey out of the oven, Aussies prefer seafood for their Chrissy dinner or long lunch – especially fresh prawns. In fact, of the 15,000 tonnes of prawns Australians eat every year, 6000 (40%) are consumed during the Christmas season.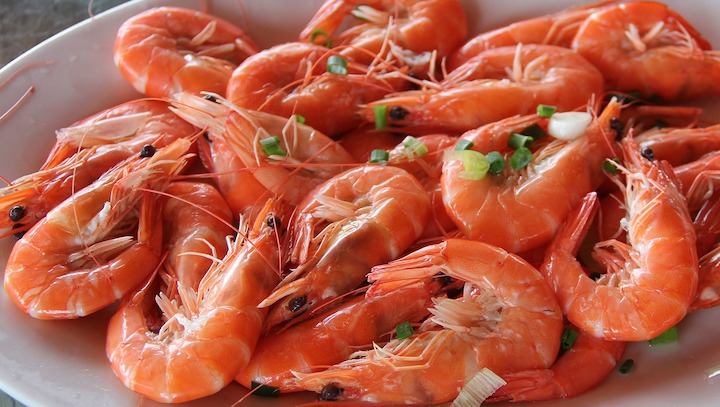 Feast on pavlova
Australians and New Zealanders love to argue about which country invented this famous dessert, but deep down the Kiwis know that the 'Pav' is as fair dinkum Aussie as meat pies and kangaroos. Named after a Russian ballerina and made of meringue and topped with whipped cream and fresh fruit, the Pavlova is a light and tasty Christmas favourite that's gobbled up as a festive dessert at lunches across the country.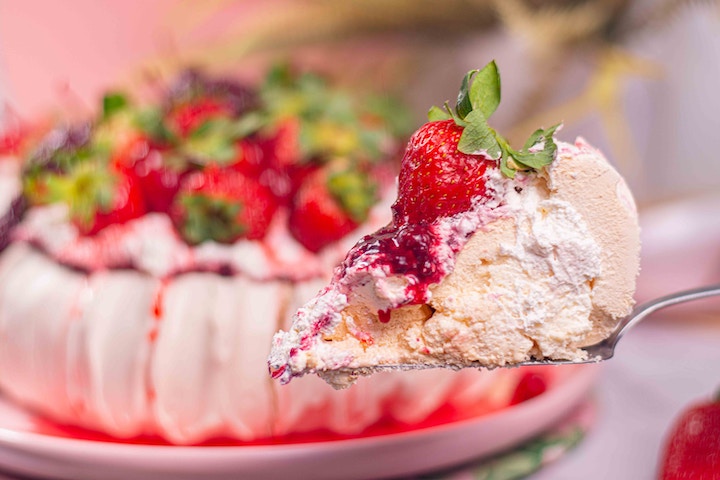 Ho-ho-ho into cherries and mangoes
It wouldn't be Christmas in Australia without a bowl of cold cherries to nibble on and a tray of mouth-watering mangoes added to everything from cocktails to seafood, salads and desserts. Seasonally, these gorgeous fruits are harvested right through the summer, so it's no wonder they grace tables across the country come December. Sweet tooths can also pick up a couple of packets of Jaffas and Spearmint Leaves lollies to mix together for a confectionary version of Christmas holly.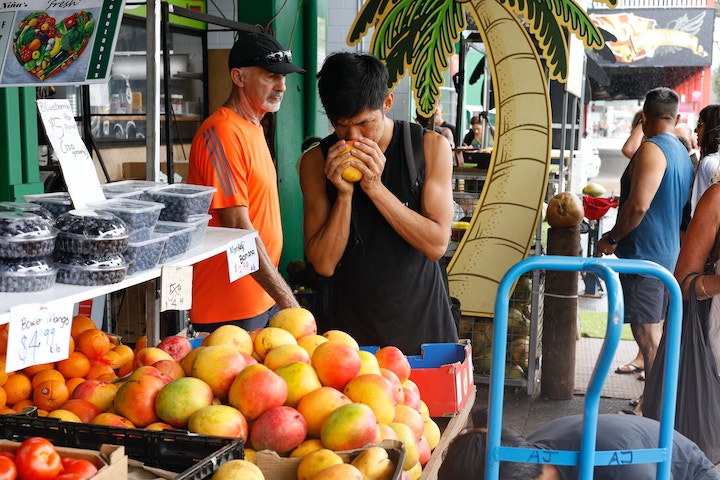 Indulge in a drink
Let's be honest, Australians and backpackers alike need little encouragement to enjoy a glass of something heady – but Christmas is a great excuse regardless. In the sweltering Australian summer, eggnog and mulled wine are out, and you should instead expect icy cold beer and chilled bubbly or white wine. A mango daiquiri is also a refreshing option, if you're feeling fancy.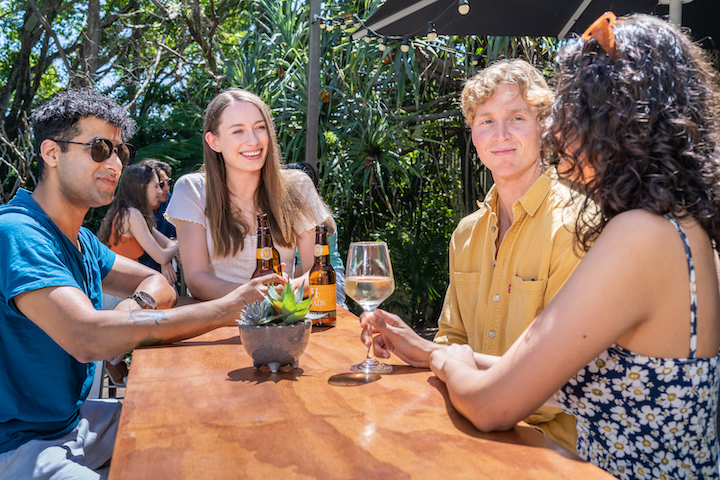 Sing carols alfresco
Australians sing the same sort of Christmas songs you hear in other English-speaking parts of the world, but the long warm evenings mean we do most of our carolling outdoors. Every large town and city across the country holds their own alfresco carols events, and the two biggest televised extravaganzas are found in Sydney, with Carols in the Domain, and Melbourne, with Carols by Candlelight, which is a Christmas Eve tradition.
Treat yourself to a little window gazing
Just like any big city with a Christmas tradition, things get very tinselly come festive season. If you're travelling through Sydney, Melbourne or Brisbane during December, you'll notice big crowds of kids pressing their noses against shop windows in the inner-city. But they're not just drooling over the presents they've asked Santa for – they're admiring the elaborate window displays at one of the big department stores, like David Jones in Sydney and Myer in Melbourne which crowds flock to every Christmas.
View this post on Instagram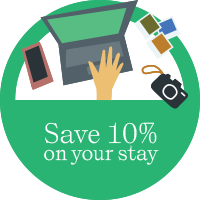 Book direct and save
By booking direct with MyYHA you'll receive our exclusive discounted rates. Sign up or login to get 10% off at select properties.