How to get to Western Australia on the cheap
We Get It, Perth's Kinda Far Away. But Crossing The Continent Doesn't Have To Burn A Hole In Your Wallet . . .
Western Australia is a vast land, so incredibly far away from the east coast of Australia that it seems too difficult and too much effort to get to. New Zealand is closer – and cheaper – for many east coast cities. But if Western Australia is on your Aussie bucket list, never fear, you can get to Western Australia on a budget – you've just got to know how to do it! And no, we promise there are no camels involved in the trek across the Nullarbor . . .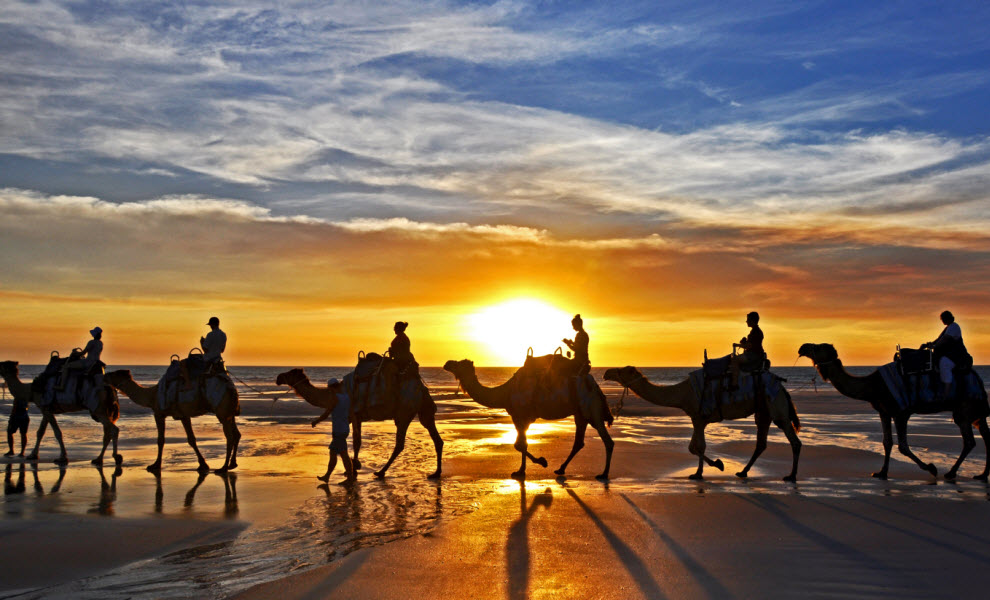 FLY
The most obvious way to get to Western Australia is by flying into Perth. It cuts down the time immensely. Flights from Sydney are about five and a half hours and flights from Melbourne are about four hours and 15 minutes. But what about the price?
Jetstar and Tiger are going to be the best bet for cheap deals. They have discounted flights on sale quite regularly, so if you're thinking about a WA holiday, sign up for their mailing list, follow them on social media and leap on a deal as soon as you see it! You'll often see return flights from Sydney and Melbourne for around $350 return. Just remember, both airlines have a 7kg carry on limit and require you to pay extra for checked luggage, so travel light.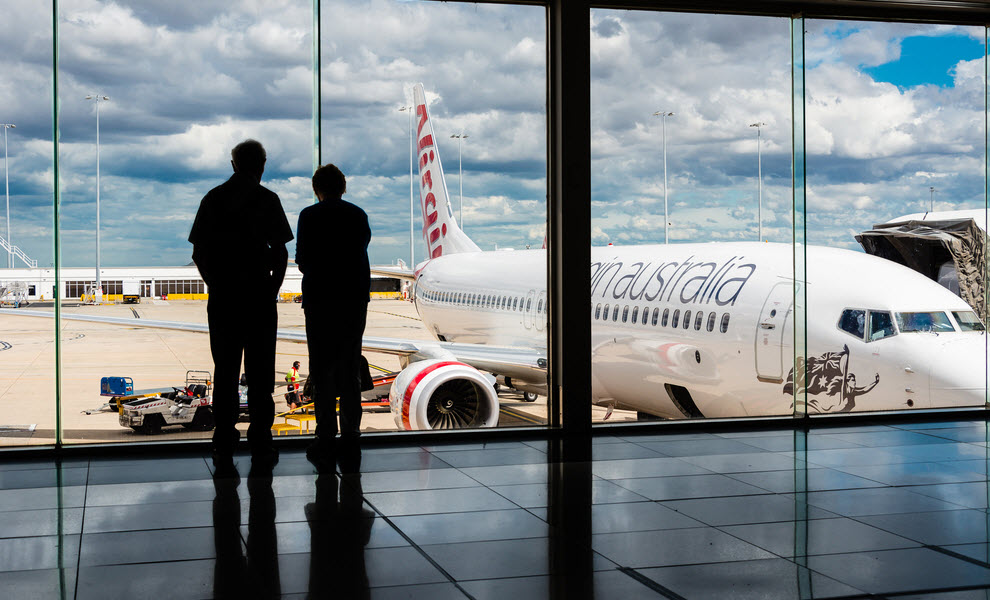 TRAIN
Train journeys have a sense of romance about them – they're from another decade, another time, another place. You can travel overland and across the Nullarbor Plain to Perth via train from Sydney and Adelaide, however train travel does take a little longer.
The Indian Pacific departs Sydney on Wednesday and pulls out from Adelaide on Thursday before arriving in Perth on Saturday. It's more expensive than flying, but you'll experience a journey like no other, travelling across this vast continent. Dusty red desert, blue skies and native flora will roll by your window while you watch from the comfort of the train. Fares on the Indian Pacific start at $589 one way, so book in advance to get cheaper rates.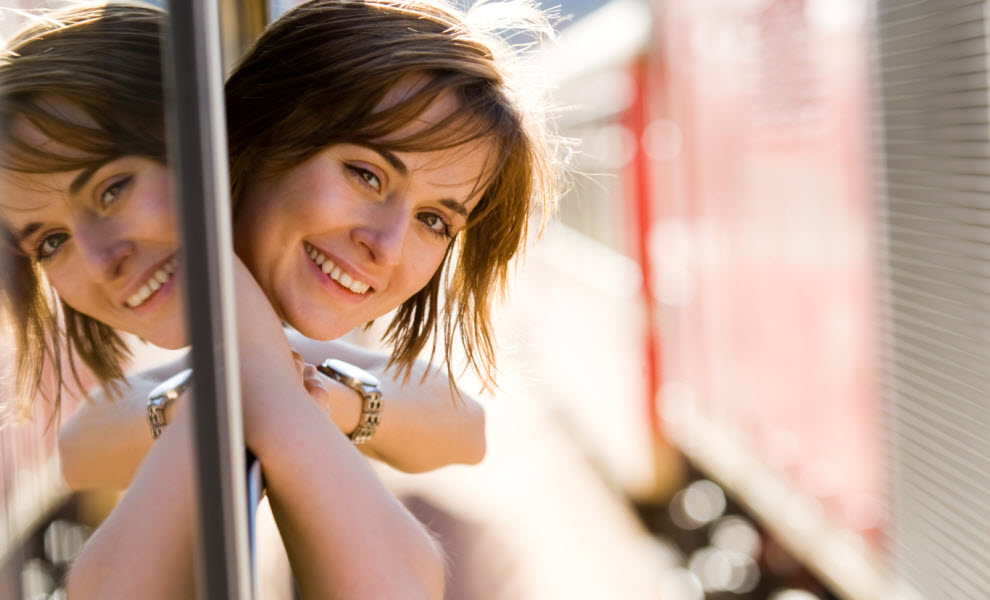 BUS
Getting to WA via bus is an adventure! Greyhound buses depart Darwin for Broome six days a week. The entire trip takes a little more than a day and costs $295 – but on the upside, you'll travel through a part of the country that very few Australians are ever lucky enough to see.
Make sure you spend some time in Broome before heading out – relax on Cable Beach, visit the Malcolm Douglas Crocodile Park, ride a camel and measure your feet against fossilised dinosaur foot prints on the beach. From Broome, you can catch a direct bus (one day, 11 hours) down the coast with Integrity Coachesfor $320 for YHA members or $355 for non-members.
If you want to take your time heading south, consider Integrity's hop on hop off pass ranging from $265-$395 depending on how far you want to go. Stop in Exmouth to going swimming with whale sharks, see the friendly dolphins in Monkey Mia, hike in Kalbarri National Park or sand board in Lancelin before rolling into Perth.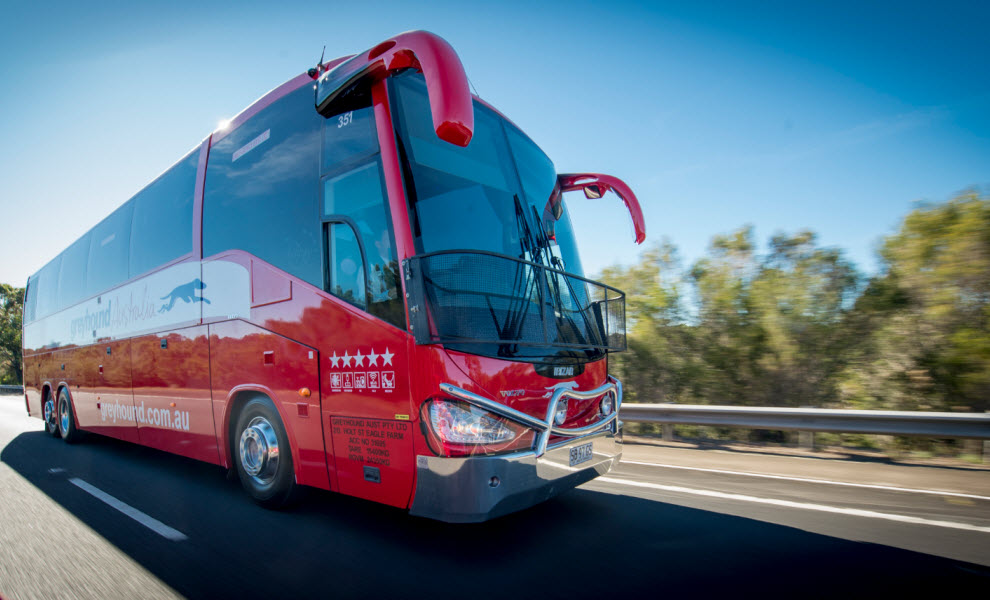 DRIVE
If you're keen on a road trip, why not drive? The trip from Adelaide to Perth is big, but incredibly rewarding. Think wide open roads, the dusty outback and night skies littered with stars.
Plus, there are some really amazing places to stop along the way – explore volcanic rock domes and salt lakes of Gawler Ranges National Park, look out over the Great Australian Bite before starting your journey through the Nullarbor Plain, enjoy wine tasting and gourmet food in Margaret River and swim with dolphins in Bunbury.
You can either hire a car or buy an old car and sell it once you're done with it. Make sure you do it with a friend to share the driving and the costs and be prepared. There are incredibly long stretches of road without petrol stations and food for days, so whenever you see one, pull in and stock up. Pack your tent and sleeping bag and camp under the stars to save money on accommodation.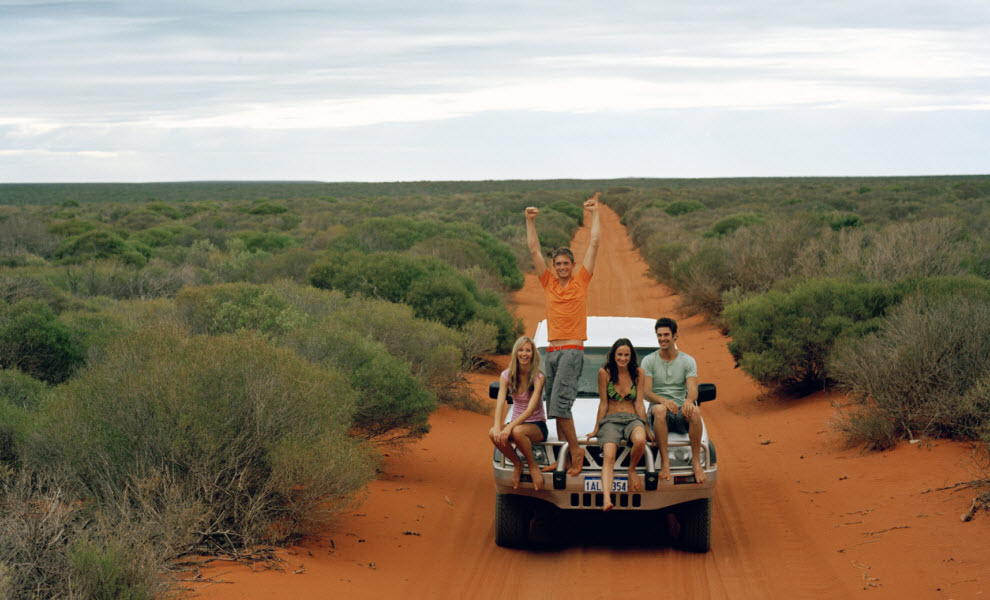 PLUS A LITTLE BONUS . . .
If you've gone to all the effort of getting to WA, we reckon you deserve something extra! That's why we're offering you 20% off four-share rooms, six-share rooms, and ensuite private rooms until 30 September 2017 – just enter the promo code PRTH20 when you book online through our website!