South Australia: First Nations food experiences
South Australia is a wonder of meandering coastline, crimson desert, bountiful lakes and craggy ranges. No matter your idea of perfect geography, Australia's fourth largest state has you well covered. Thanks to the diversity of the landscape, bush food is varied and plentiful. If you're travelling to South Australia, these are some Indigenous food experiences you won't want to miss!

Adelaide Area and Riverland Region

Jump right into it and orientate yourself with a relaxing walk around the Botanic Gardens as your knowledgeable guide demonstrates traditional duck hunting techniques and where to find all-important bush medicines. Keep a look out for native birds – they depend on bush tucker, too.
At Something Wild's retail store, pick up finger limes, camel kebabs and bush tomatoes along with in-season herbs and vegetables for a taste test of your own making. They specialise in native meats and garnishes, but you can't leave without trying the famous Green Ant Gin. Add some tonic and a sprig of saltbush, if you're keen. Why not tote your picnic to one of Adelaide's beautiful green spaces?
Spiff yourself up a bit and indulge in pepper leaf gnocchi or eucalyptus smoked pumpkin; you'll love soaking up the Torrens River views at Red Ochre Barrel + Grill. Indigenous foods feature heavily on the menu, and we hear the rolled wattle seed pavlova is a must-order.
The Coorong sits at the end of Australia's longest river system and its saline lagoons teem with native wildlife and bountiful bush food. It seems only fitting that a foraging experience here is in order – from harvesting fresh pipis to tucking into dishes seasoned with ingredients literally there for the picking, your Ngarrindjeri guide will captivate and inform you along the way.
Move along the east coast of the Yorke Peninsula (Adjahdura Land) to Pine Point, and check out the Black Point Cultural Site with its ancient fish traps. Lessons on caring for country, for harvesting what is needed in a sustainable way and insight into the six Aboriginal seasons will stay with you forever. Discover how the relationship between weather conditions, seasons and even tides serve to signal plants and animals, and how first Australians lived by those patterns for millennia.

Where to stay: YHA Adelaide Central | YHA Port Elliot
North of Adelaide

Wilpena Pound Resort is only a short distance from Sacred Canyon in the Ikara-Flinders Ranges National Park. As only Adnyamathanha Aboriginal guides are permitted to lead tours and share Dreaming stories on the Yura Mulka Cultural Walk, visitors gain a first-hand perspective from resident cultural experts.
The place of the native orange, or Iga Warta, is an Aboriginal owned, managed and staffed cultural area nestled in the Northern Flinders Ranges between Lake Frome and Lake Torrens. Guests are welcomed like family to truly acknowledge and appreciate the gifts of nature around them. Choose from tours to significant story sites, munch on bush tucker and cook fresh damper while having a yarn with your guide. At night, the stars shine like glistening diamonds set on a black blanket. Sip billy tea and breathe it all in.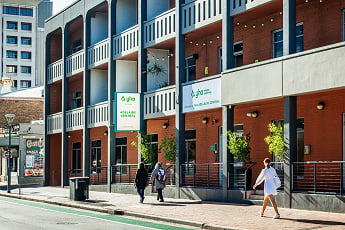 YHA Adelaide Central
Located in the heart of Adelaide, the chilled-out YHA Adelaide Central boasts spacious communal spaces & easy access to all the hotspots & events of South Australia's capital.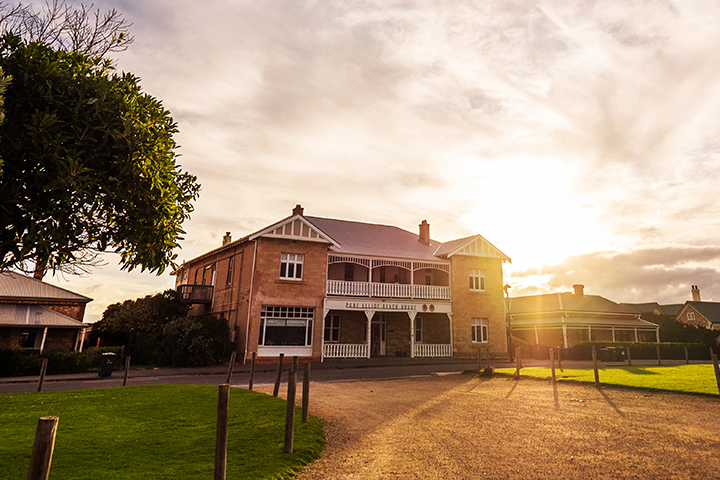 YHA Port Elliot
Located in a breezy, historic building and overlooking the calm waters of Horseshoe Bay on the Fleurieu Peninsula, YHA Port Elliot offers beautiful beach adjacent accommodation.