Kruger Safari
The cheetah gave us a cursory glance before tucking back into its fresh kill, an unlucky impala, the chew of bone and gristle reaching us loud and clear from our perch in the open-topped Land Rover, a mere three metres away.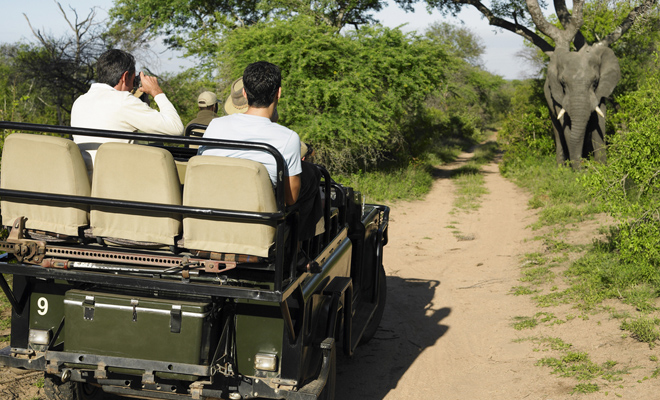 Kruger National Park is full of experiences like this. Encounters with the Big Five are almost guaranteed in South Africa's largest and second oldest safari park, which covers almost two million hectares in the country's northeast. And while other countries might argue they have better (or equal) wildlife, nowhere else can you combine city, beach and safari with such ease.
With three airports servicing Kruger's north, centre and popular south, you can go from beach to bushveld in no time. An extensive road network and range of camps within the park make self-drive safaris an attractive budget option. All camps provide accommodation and public facilities, while the larger camps also offer pools, shops and activities such as wildlife walks.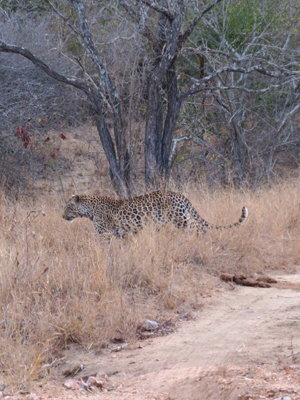 Daily sightings boards at camps and the park's 10 entry gates will give you tips on where the wildlife is hanging out, with the noticeable exception of rhino sightings (illegal poaching still occurs each year).
Preferring to leave the navigation to the pros, I opted for the convenience of staying at a private game lodge on Kruger's outskirts, with the bonus of having meals and game viewing (both within the private reserve and in Kruger proper) included in the package. Private game reserves also give you the chance to get off-road for the sort of fence-free animal encounters that are essential safari experiences.
In the expert hands of our guide Goodman we were soon spotting rhinos amongst the acacia tracts, stopping for literal zebra crossings, inquisitive hyenas and a passing elephant crèche, watching a lion pride preen and hippos fight, and even caught a rare leopard sighting. Just an average day in Greater Kruger.
Key Facts
Kruger National Park entry is R248 per day (adults)
Daily flights from Cape Town, Durban and Johannesburg to Kruger Mpumalanga International Airport (KMIA). Private Connections shuttle bus service KMIA to Kruger National Park. Hoedspruit Eastgate Airport from Cape Town or Johannesburg. Phalaborwa Airport from Johannesburg only.
Intrepid Travel offer 3 and 5 Day Kruger Safari Lodge packages including lodge accommodation, guided Kruger and private game reserve safaris, most meals, and transfers ex Johannesburg from AU$745.
Spring and summer bring lush green landscapes, newborn animals and migratory birds (and mozzies). But game viewing is arguably best in the dry winter months (June – August) when low grass and sparse vegetation make it easier to spot wildlife and lack of water turns every waterhole into a hive of activity.