Live. Love. Auckland.
The neat places team dispatches to Auckland with a single-minded mission: to suss out the best neat places in the 'burbs.
The Neat Places team is a bespoke and devoted group of culture and foodie enthusiasts and they know there's oh, so much more to Auckland than its CBD and oft visited Newmarket and Ponsonby precincts. Use the city centre as your home base and head out in any direction for these 'burbs that give a glimpse of New Zealand suburban life, and the diversity that now defines it.
GRAFTON AND K' ROAD
A stone's throw from the city centre, Grafton and K' Road should be top of any traveller's list. In Grafton head to the impressive Auckland Domain, a popular spot for fitness and good old fashioned relaxation. The Domain is the city's oldest park and its 75 hectares of trees, fields and its indoor winter garden were designed around the cone of an extinct volcano (Auckland has a few of those). It's also home to theAuckland War Memorial Museum where a line-up of permanent and visiting exhibitions school visitors on all things Auckland, including the city's long volcanic history. For top-notch coffee in the suburb stop by Ceremony before heading to K' Road, best known as Auckland's red light district. Now, thanks to the creative enthusiasm of new generation business owners, K' Road is home to very fine restaurants, galleries, boutiques and second-hand shops. Visit St Kevin's Arcade for vintage finds and hole-in-the-wall cafés.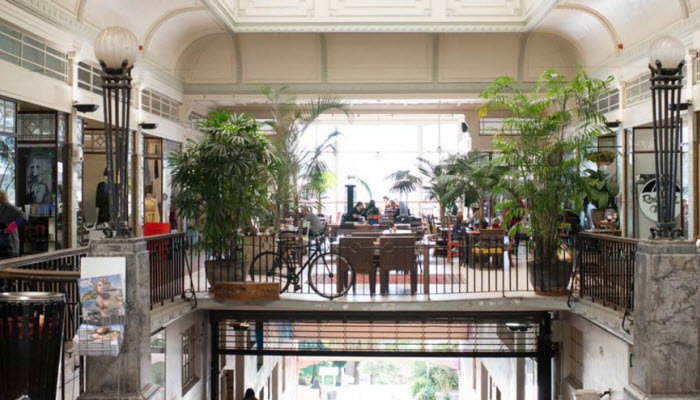 BALMORAL
Balmoral is a 5km jaunt from the city centre and is Auckland's indisputable Chinatown. The suburb is best known for, and is defined by, its food. So go if you're serious about eating. Head for Dominion Road and you'll instantly recognise the influence of immigration. Dom Road, as it's affectionately nicknamed, is literally littered with the city's best cheap and cheerful Asian eats. You'll find everything from dumplings to hand pulled noodles to Asian pancakes. At local favourites Barilla, New Flavour and Shaolin Kung Fu Noodles lunch or dinner won't set you back much more than $10. Balmoral first became a shopping centre in the 1920s and while most of the historic buildings remain, Balmoral is now a truly international suburb. The famous Capitol Cinema, built in the beginning, remains a favourite for catching a movie.
MT ALBERT
Plonked on one of Auckland's many volcanic peaks, Mt Albert was the second suburb to appear in Auckland. Wander its leafy streets for insight into early New Zealand life and excellent city views. Pay a visit to the famous Rocket Park for the city's favourite playground – big kids are welcome! In the last couple of years Mt Albert has experienced something of a reincarnation after a couple of ex-Melbourne hospitality folk moved into the suburb, giving it dining and drinking spaces that wouldn't look out of place in any of the world's major metropolitan areas. For one of the best breakfasts in the city visit L'oeuf and for shared plates, lots of beer and good fun visit Chinoiserie. You'll also find no shortage of delish Asian restaurants.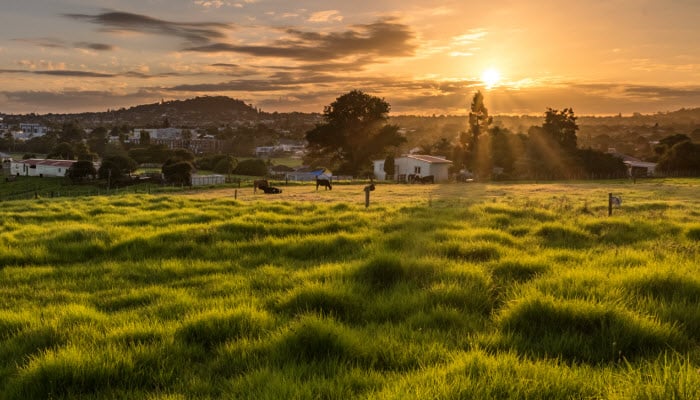 KINGSLAND
A short train ride from the city centre, Kingsland is home to Eden Park, New Zealand's largest sports stadium. If you're a rugby fanatic, visit over winter for national and international rugby matches. Summer promises cricket. Either season, take a behind-the-scenes tour of the stadium and relive some of New Zealand's finest sporting moments. Kingsland is one of Auckland's most populous suburbs and folk from a range of ethnic backgrounds call it home, so you'll be well served when it comes to international food and drink. Kingsland has numerous cafés (like Mondays or Little BirdOrganics that serves raw food for the masses) as well as pubs and bars where locals like to hang out for live music over the weekend.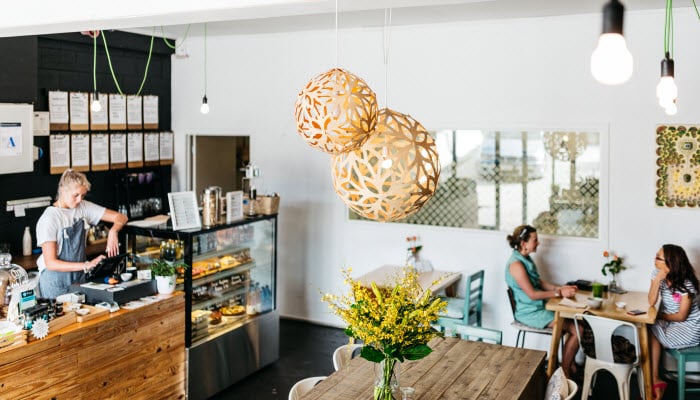 GREY LYNN
A stone's throw from popular shopping hub Ponsonby, Grey Lynn has long been home to those of the arty and anti-establishment inclination. Full of beautiful gentrified villas, you can quite easily while away time on foot in this suburb. In recent times, Grey Lynn has become home to some of the city's coolest businesses, run by a growing group of young entrepreneurs who are doing things a bit differently. Check out Were Bros for beautiful sourdough bread and fermented goods, Muck Floral for impressive flowers and homewares and Tiger Burgerfor Korean-style burgers made from scratch. The Grey Lynn Returned Services Club is a favourite for community events, billiards, cheap beer and hearty dinners.
AUCKLAND'S

TOP 5 CHEAP EATS
Mumbai Chaat: for vegetarian, Mumbai-style street food that's unlike any Indian food you've had before. It's a wee hike from the city, but worth it.
Eden Noodles: locals are reluctant to tell others about this place because they don't want lunchtime queues to grow. Eden Noodles is an institution and the dan dan noodles have a cult-like following.
Ponsonby Village International Foodcourt: it's one of the city's longest-standing and most popular food courts, which is little wonder given the variety of food on offer. A diverse line-up of ethnic food, cheap meals and the option of having a beer or glass of wine – it's got it all.
Burger Burger: this popular local burger joint has outlets in Ponsonby, Newmarket and Takapuna. The stellar burgers and sides are made with top ingredients, the service is fun, it's loud and there's plenty of good stuff to drink.
Selera: for some of the best Malaysian food in the city head to Newmarket's Selera. The rendang curry is a Newmarket favourite. Get there early to nab a table.
AUCKLAND ARTISANS
Auckland is home to a growing collective of creative young business owners and has cemented itself as an incubator for producers and artisans. While in town, check out what these locals are up to:
Houston Design Co: Local ceramic artist Holly Houston makes handmade ceramics in Auckland, many of which are made using sand from the nearby Muriwai Beach and other New Zealand beaches. Her designs are simple and beautiful. You'll find her wares at Muck Floral and General Store.
Bonnie Goods: Local couple Morgan and Nic make handmade Scottish style oat cakes in their central Auckland bakery. The pair returned to New Zealand after a stint in Edinburugh, and their take on a Scottish favourite made using local ingredients quickly became Auckland's favourite accompaniment to good cheese. Their range is stocked at Farro Fresh stores throughout the city.
Objectspace: A public gallery showing the work of local craftspeople, artists and producers. Objectspace on Ponsonby Road is worth a visit if you're interested in seeing what Auckland's (and New Zealand's) young, progressive and diverse artists are up to.
GET APP-Y: NEAT PLACES
Love these neat places? Discover more of the best neat places in Auckland and New Zealand with Neat Place's free app. Use it online or off to find nearby cafés, galleries, shops, restaurants and bars.
WHERE TO STAY
+09 309 2802
+64 9 302 8200