London Cheap Tricks
United Kingdom
Whether you're visiting for a few days or a few years, these tips will help your dollar go further in one of the world's most expensive cities.
Bag a budget bed
Get your priorities straight – you are going to need a good night's sleep to throw off your jet lag, and YHA has plenty of choices. If a central location is your cup of tea, then London Central YHA is smack bang in the heart of the West End. This funky modern YHA is close to all the must-see attractions, shops and nightlife. Or, book a bed at Oxford Street YHA - you can shop til you drop on Britain's most famous shopping street. A stone's throw from the granddaddy of London religious real estate, St Paul's Cathedral, you will find the city's St Paul's YHA.
Purpose-built Thameside YHA is close to the river and the Tower of London and includes that rare London commodity – car parking. North of the river, Harry Potter fans can pop over to Kings Cross platform 9 ¾ (complete with trolley embedded in wall) from St Pancras YHA.
Social butterflies may prefer Earls Court YHA in this vibrant West London hotspot close to museums, plenty of bars popular with the expat crowd, and favourite event venue Earls Court Exhibition Centre. But for something a bit different, check into Holland Park YHA. Located within the middle of one of London's most overlooked parks this hostel is partly housed in a 17th Century mansion that has played host to Byron, Wordsworth and Dickens, and is just a short walk from trendy Notting Hill and shopping mecca, Kensington High Street.
Book online at hihostels.com.au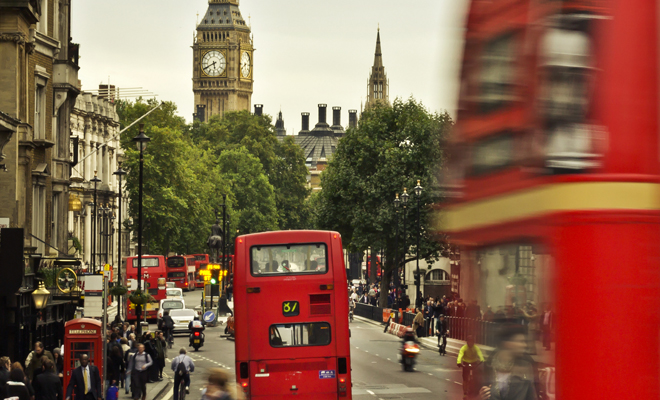 Go Underground to get around
Like most things in London the cost of transport is colossally expensive, especially when you convert that £8.80 day ticket on the tube into Aussie dollars. London Travelcards save you money and you won't have to spend half your holiday lining up to buy tickets and turning every transaction into an exercise in mental mathematics.
Available as 1 or 7 day paper passes, covering central London zones 1-2 or all 6 zones, Travelcards give you unlimited transport on all London transport, including the underground rail, buses, Docklands Light Rail, Tramlink, and some National Rail services within the city limits (excludes Heathrow Express and Gatwick Express trains). Particularly handy for first-time visitors to London, they'll save hassle and huge taxi fares when you arrive if you buy before you go.
A 7-day central zone pass will save you around AUD$42.50 on day tickets. Most of the must-see sights are within central zones 1-2 however, Heathrow Airport - the only London airport with a tube station - is located in Zone 6. Even better, you can combine your Travelcard with the London Pass to save on sightseeing.
If you're sticking around in town for longer, or visit regularly, then London's fantastic Oyster Card could be a better option. This pay-as-you-go smartcard can be purchased before you arrive or on the ground, and gives you unlimited travel on all London transport at discount rates. Save around 50% on single journeys in central zones – the card also gives discount rates on riverboats. Oyster Cards are capped so that you never use more than £8.40 credit a day.
London Travel Card - visit visitbritainshop.com
London Oyster Card - visit visitbritainshop.com

Sightseeing made easy
A trip to the UK is sure to include many of the UK's hundreds of castles, palaces, and historic landmarks but entry fees and unforgiving exchange rates can leave a large dent in your wallet.
The London Pass, which comes with a Travelcard option, gives you free entry to over 60 attractions including the Tower of London, St Paul's, and Shakespeare's Globe, as well as arguably two of the best nearby royal pads, Windsor Castle and Hampton Court Palace.
You may not be treated like royalty but, like the Travel and Oyster cards, it does give you license to jump the queue, and throws in some serious savings on food and entertainment. Prices start from approx. AUD$78 for a 1-day adult pass, which is less than the combined entry costs for the Tower of London, St Paul's and Westminster Abbey.
If you're travelling further afield, the National Trust Touring Pass gives you free entry (and parting) to over 300 historic castles, museums, houses, gardens and ancient sites in the UK & Northern Ireland in one single ticket. It's available for 7-day or 14-day passes. Admit two and family passes are also available. Most National Trust houses and gardens are open March to October. Check opening times if you're planning a visit outside these months so you're not disappointed.
London Pass - visit londonpass.com
National Trust Pass - visit visitbritainshop.com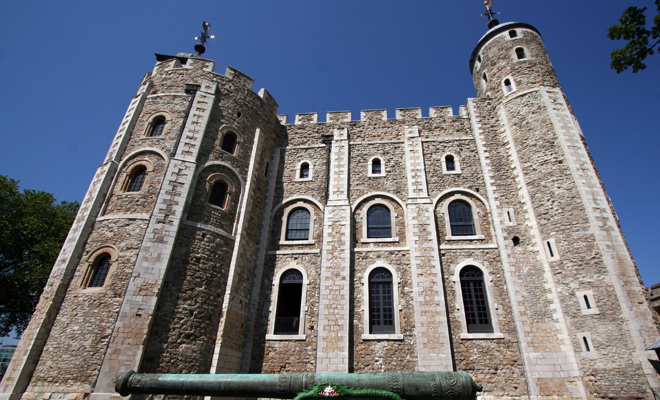 Cheap eats
Foregoing restaurants for self-catering will leave more money to splurge on afternoon tea at The Ritz or bangers and mash at the pub.
Looking is free at Harrod's food hall but stock up at the cheaper supermarket chains Tesco or Somerfield. If you need to refuel on the run then Pret-a-Manger is a fresh, healthy and affordable takeaway option. This sandwich chain offers cracking good salads, sandwiches (they don't skimp on the fillings), sushi and soup made fresh each day, plus fruit, drinks and desserts. What's more, the food is GM-free and what's left at the end of the day is given to homeless charities. You'll find them almost everywhere in London.
No trip to London is complete without that great British institution, the pub lunch, and you'll find a huge variety of pubs throughout the city, from budget to upmarket. If curry is your thing, you'll find the best outside India and Bangladesh in almost any takeaway in Brick Lane.


SAD NEWS

After 35 years of supplying homesick Aussies and Kiwis with tastes from home like Milo, Bundaberg Ginger Beer, and Twisties, The Australia Shop in Covent Garden closed its doors in 2013. You may find those Aussie food staples vegemite and Tim Tams at some supermarkets.

Free and easy entertainment

For one of the world's most expensive cities London has plenty of free things to do. Most major museums and art galleries are free to enter, it doesn't cost a penny to enjoy the street performers at Covent Garden, and around almost every corner is a landmark rich in history.

It's not free, but no visit to London is complete without catching a West End show. Head to the official Half-Price Ticket Booth in Leicester Square (the building backing onto the park) where you can get up to 50% off on-the-day tickets to the big musicals or the latest plays.

Leicester Square is also where the major movie premieres are held. Want to catch a glimpse, autograph or photo of George Clooney or Scarlett Johansson? You'll need to get there a couple of hours early for prime position, giving you time to get to know your fellow hard-core fans, watch the red carpet set up, and possibly even be interviewed before the stars arrive. Then cross your fingers they come your way.

Pick up a copy of Time Out magazine every Tuesday morning – now absolutely free - for the latest information on gigs and tours, festivals and events, restaurants, all London theatre and movie listings, book signings, exhibitions, as well as the usual frivolities. You'll find it at tube and mainline stations.

Half-price theatre tickets - visit officiallondontheatre.co.uk

London Film Premieres - visit facebook.com/LondonFilmPremieres

Time Out London - visit timeout.com/london

Finding a home away from home

When you see the price of London rent it comes as no surprise that most long-term visitors and locals turn to flat or house sharing, and contrary to popular belief it is possible to find affordable accommodation in the city.

Rent is generally paid monthly in advance (advertised per week), with average weekly prices for a single furnished bedroom ranging from £50 (zone 5) to £250 (zone 1). Anything less than £420 per month for a single room in Zone 2 flat share is a bargain, but remember you are likely to fork out your first month's rent plus 4-6 weeks rent as bond.

Gumtree.com is a favourite with expats and hard to go past if you need to find a place quickly or fill a room in a week. It's free, and you can search by area or type of accommodation from room share to single/double/twin room. Buy The Loot newspaper on Friday or check out online room finders MoveFlat or Easy Roommate.

Remember, once you're earning pounds it's all relative.

Gumtree - visit gumtree.co.uk

MoveFlat - visit moveflat.co.uk

Easy Roommate - visit uk.easyroomate.com

Hello, Hello


Today's savvy traveller doesn't leave home without their mobile and/or tablet, and if you're looking for work and accommodation you'll need one.

Whether you bring your own smartphone with you and buy a UK phone and data SIM card, or purchase a package with SIM, handset and charger, pre-paid is the easiest and cheapest option while you're waiting for your first pay day.

You will get a local contact number, you'll avoid extortionate international roaming charges and contracts, have unlimited free incoming calls, and can top up credit whenever required.

The top UK mobile networks are: 3, T-Mobile, Orange, O2, and Vodafone. Most others, including Virigin, use the T-Mobile network. Many of these offer incentives such as cheaper rates for off-peak calls or calls to the same network. The Orange network goes a step further and offers 2 for 1 movie tickets and pizzas on their 'Orange Wednesdays'.

Grand Day Out

One of the great things about London is getting out of it, and there's no shortage of day trips to tug at your purse strings.

Most London YHA's offer bike hire and a cycle along the Thames Path to Richmond makes a great day out. Visit the Queen and walk the Long Mile at beautiful Windsor, or hang out at Henry VIII's old haunt, the stunning Hampton Court Palace. Both are easily accessed by rail from Paddington and Waterloo stations respectively.

Better known for their huge range of £9 themed walks around the capital, London Walks also serve up Explorer Days further afield to the likes of Oxford, Bath, The Cotswolds, and Stonehenge. The British Rail network and National Express buses serve many of the UK's attractions and destinations.

London Walks - visit walks.com

National Express - visit nationalexpress.com

British Rail - visit britrail.com

Working in London

Fancy living the London life and earning some quid to put toward your travels? The UK Tier 5 (Youth Mobility Scheme) Visa allows Australian and New Zealand passport holders aged 18-30 to work and live in the UK for up to 2 years. You can take on almost any type of work, and the visa allows you to come and go in the UK so you can take advantage of cheap connections to Europe for multiple mini breaks. Proof of at least £1,800 in funds to support yourself on arrival is required. Visa application fee £200.

UK Working Holiday Visa - visit ukba.homeoffice.gov.uk